Quick Facts
Side of Campus: East
Floors: 2
Capacity: 64 residents
Gender: Male
HRL main office is located on the first floor
Note: suites vary in size and come with two and three bedroom options
What's in the room?
Desk
Chair
Twin XL Bed
Chest of drawers
Blinds
Built-in closet
Mini fridge and Microwave in each bedroom
Amenities
24/7 Security Access
RA on each floor
Free laundry facilities located next to the RHA office in Mississippi Hall
Wi-Fi and Cable TV hookups
Suite style rooms with one bathroom and living room area
Living room area comes with a couch, two chairs, and a coffee table (these may vary from suite to suite)
Lounge area on each floor
Residence Life Coordinator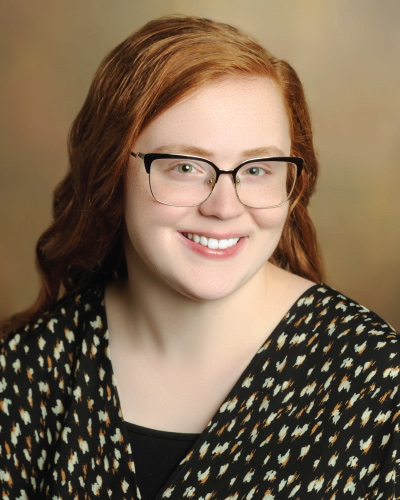 Hattiesburg Hall is centrally located, with the Thad Cochran Center right behind the building. The Housing and Residence Life main office is located on the first floor of Hattiesburg Hall, and the remaining two floors are where our residents live. All rooms are suite style, with a living room area, bathroom, and two to three bedrooms per suite. I can't wait to see you in Hattiesburg Hall! SMTTT!
- Emily Cates (601.266.6514)
Mail and Packages
Resident's Name
118 College Drive # (Student's Box)
Hattiesburg, MS 39406
Physical Address
108 East Memorial Drive
Hattiesburg, MS 39406