Quick Facts
Side of Campus: North
Floors: 4
Capacity: 129 (North), 249 (South)
Gender: Male and Female (Upperclassmen)
Courtyard
Located next to Eagle Walk and M.M. Roberts Stadium
What's in the room?
2 Desks
2 Chairs
2 Nightstands
2 Twin XL Beds
2 Chest of drawers
Blinds
2 Built-in closets
1 Mini fridge
1 Microwave
Amenities
24/7 Security Access
Front Desk Staff
RAs living in each hall
Free laundry facilities on the first floor
Wi-Fi and Cable TV hookups
Sink in room
Private Bathrooms
Study Rooms
Media and TV Rooms
Residence Life Coordinator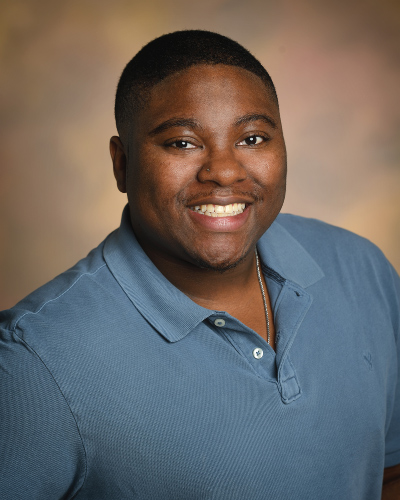 Welcome Golden Eagles & Eaglets! McCarty Hall is a co-ed facility on the North side of campus with double occupancy rooms equipped with mini fridges, microwaves, private-bathrooms, in-room sinks, and built in closets. McCarty is commonly known as the "Athletic Residence Hall" due to the large number of athletes we house as well as being located near the football practice field, Eagle Walk, Spirit Park, and M.M. Roberts Stadium. Here at McCarty, we offer a vast variety of social and educational spaces so our residents can work hard and play even harder (within reason of course). We have 13 staff members, including myself, that are more than happy to assist you during your stay here. Come stay with us at McCarty Hall, there's a room waiting for you! SMTTT!
-Dorian Coles, RLC (601.266.4806)
Mail and Packages
Resident's Name
118 College Drive # (Student's Box)
Hattiesburg, MS 39406
Physical Address
2775 West Fourth Street
Hattiesburg, MS 39406