Quick Facts
Side of Campus: East
Floors: 8
Capacity: 372 residents
Gender: Female (freshman and upperclassman)
Within a short walking distance to CVS, Walgreens, Fatboys Pizza, and Glorybound!
Single and double room options (single rooms are for upperclassman only)
What's in the room?
2 Desks
2 Chairs
2 Twin XL Beds
2 Chest of drawers
Blinds
2 Built-in closets
1 Mini fridge
1 Microwave
Note: for single rooms, there will only be one desk, chair, twin XL bed, chest of drawers, and built-in closet
Amenities
24/7 Security Access
Front Desk Staff
RAs living in each hall
Free laundry facilities located behind the building
Wi-Fi and Cable TV hookups
New: kitchens located on most floors that include a full-sized fridge and stove!
Community Bathrooms
Residence Life Coordinator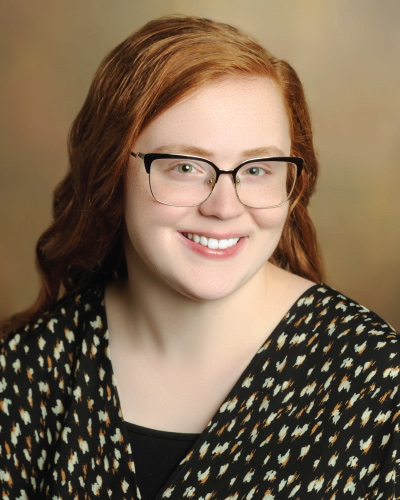 Located on the East side of campus, Wilber Hall is a first-year and upper class female residence hall. Wilber Hall has 8 floors filled with historic charm, community kitchens and resident lounges for students to study and spend time with friends. Resident Assistants also live in Wilber Hall and the first floor contains a helpful front desk area where the Desk Assistants are always happy to answer questions or help out! I am excited to build a connected and learning-focused community where our residents can thrive!
- Emily Cates, RLC (601.266.6514)
Virtual tour coming soon!
Photo Gallery
Mail and Packages
Resident's Name
118 College Drive # (Student's Box)
Hattiesburg, MS 39406
Physical Address
6173 US HWY 49
Hattiesburg, MS 39406