Hydrographic Science Research Center
The Hydrographic Science Research Center (HSRC) at USM was created to develop and broaden the applications of hydrography, ocean mapping and navigation technology.
The HSRC provides research support to address the needs of governmental and commercial clients for information related to coastal and ocean navigation, the ocean floor and ocean processes. Development of the center emerged from a summit of 30 scientists from the United States and Canada, convened in October 2000 at The University of Southern Mississippi's Gulf Park campus to develop a plan for a national center of excellence in hydrography.
---
Overview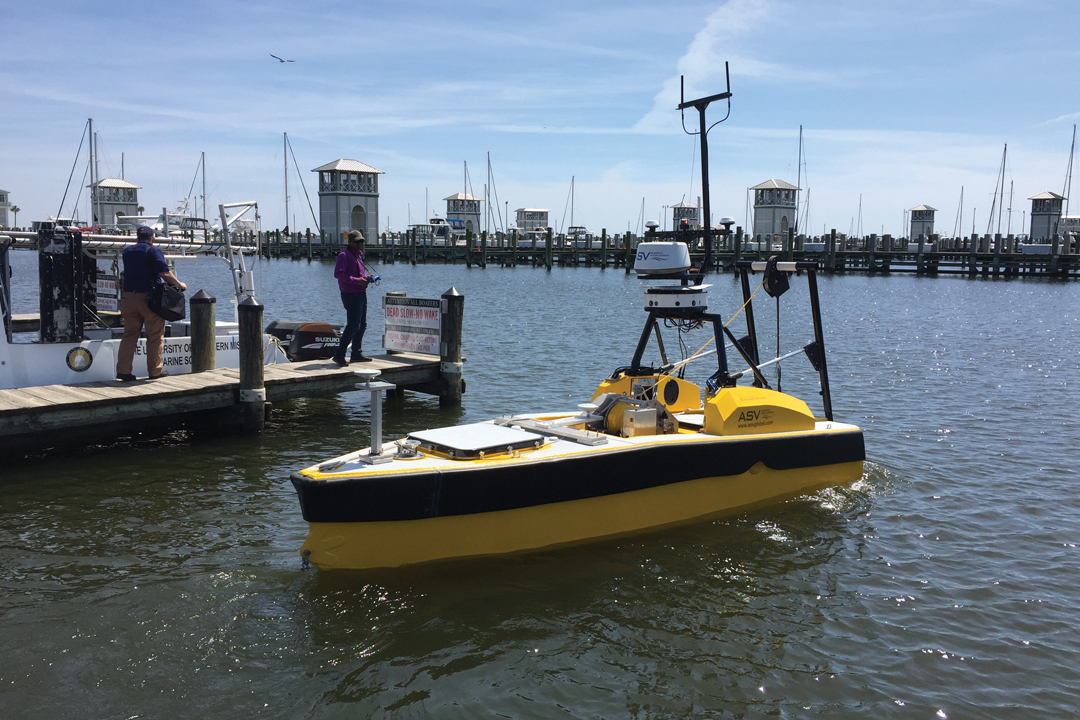 Hydrography has traditionally been confined to providing navigation charts for the route planning and operation of surface ships. With the development of more sophisticated spectral sensors and computers, and the recent requirements for rapid environmental assessment, this traditional role has changed to the acquisition, analysis, visualization and management of spatial and temporal information of all marine terrain features, processes and properties. A major driving force in this new role is the recent technological developments in positioning, extraction of seabed information, remote sensing and the prevalence of digital products. In addition, the modern user of hydrographic data requires complete and up-to-date marine environmental information that is easily accessible and presented in a useable form.
The center is located within the USM School of Ocean Science and Engineering with offices in Bldg. 1020 at the Stennis Space Center.