McNair Scholars Program Black History Month Fine Arts Contest
1st Place: "The Pioneers of Black History"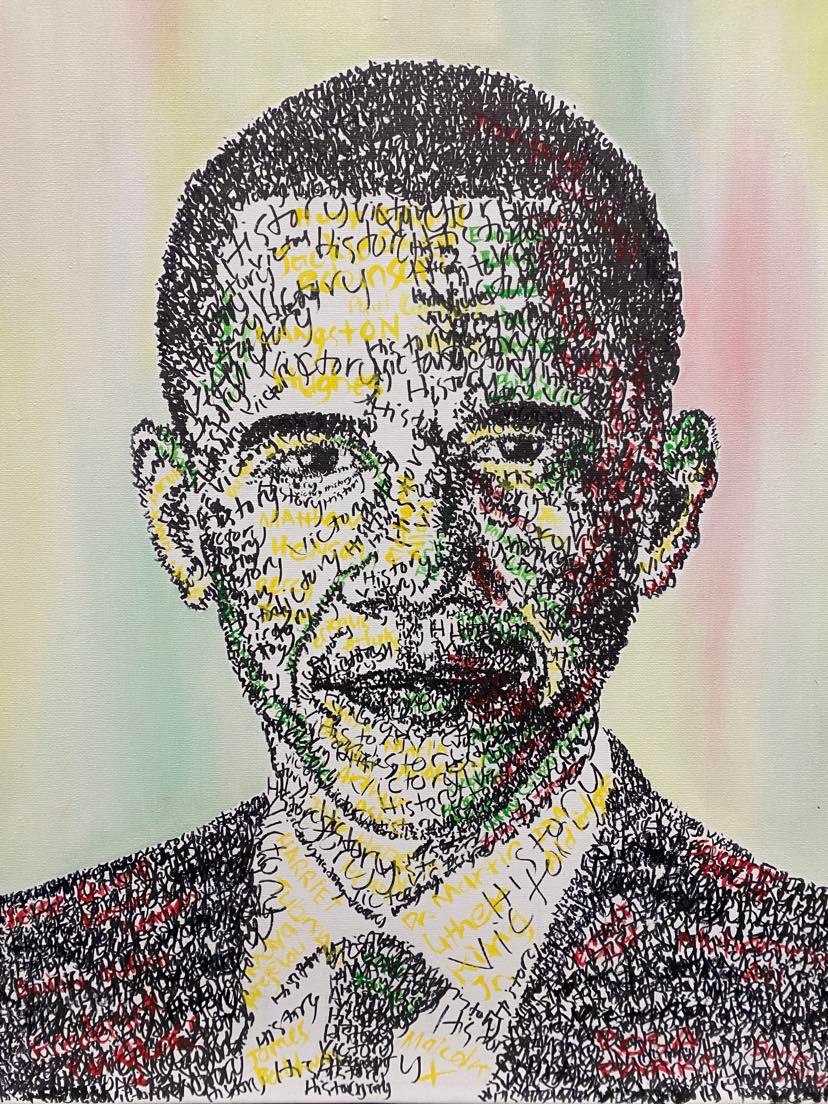 By Uyen-Ny Nguyen, Art Major
Abstract: Black, yellow, green and red are the main colors that I used to paint "The Pioneers of Black History" because these colors are on the Pan-African flag. In this painting, I wrote the names of famous African American people who made history.
2nd Place: "B-WIN"
By Alexander Haastrup, Computer Engineering Major
Abstract: The innovative works of African American women are rarely topics of discussion. This should not be so. My project highlights 11 Black women who significantly contributed to the modern world, with the aim of sparking similar talks for posterity.
3rd Place: "Your Voice Counts"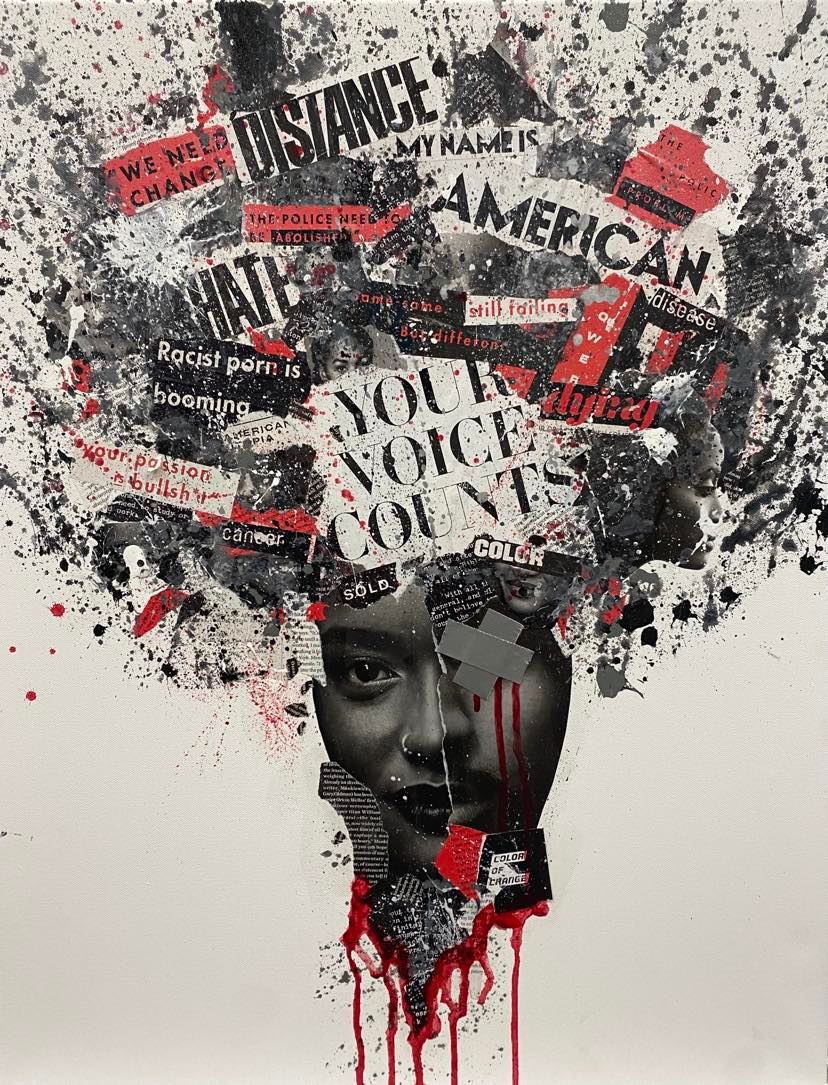 By Skylar Boyd, Art Major
Abstract: This piece represents the pain and hardships African Americans endured to become seen as equal, but also highlights the facts that current obstacles exist and full equality has not yet been accomplished.
About the Contest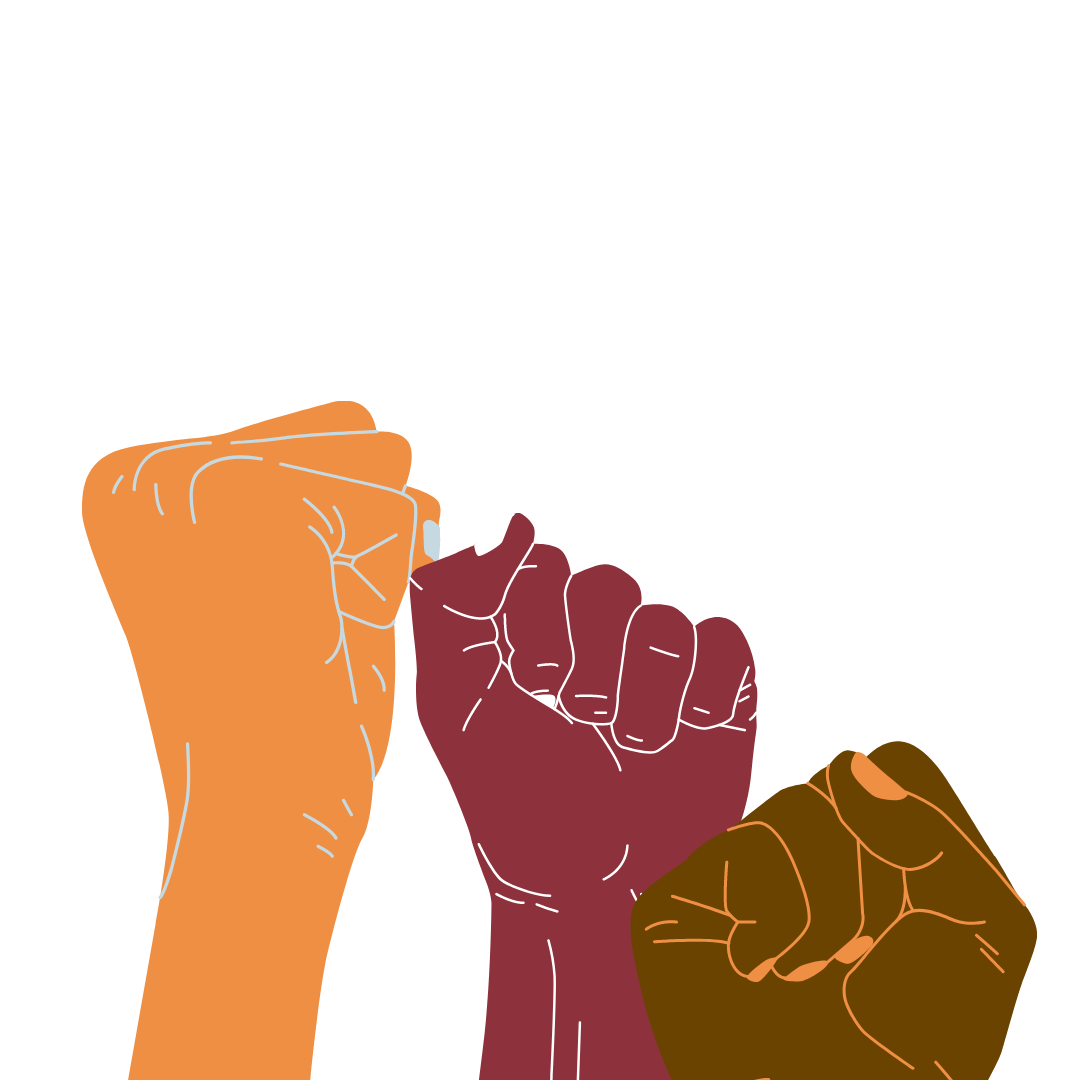 This year, we challenge you to get creative to express the significance of Black History Month by taking part in
The McNair Scholars Program's Fine Arts Competition! USM is home to Mississippi's largest collection of fine arts programs, making us leaders in creative expression and exploration. What better time to channel our creative strength than to honor one of the nation's most momentous celebrations!
Black History Month is not only a time to discuss the significant contributions of African Americans throughout history, it's also a time to shed light on those who champion the fight today. This Black History Month, we implore you to share your talents in commemoration with the Golden Eagle Community.
Winners Receive an Award
Exhibition

Details

Twenty top submissions will be selected for the McNair Black History Month Exhibition. These final submissions will be showcased in the JB George Building, room 142, on February 28, from 10:00 a.m. to 4:00 p.m. We invite the public to explore the exhibit and vote for the winners.
Contest open to all University of Southern Mississippi undergraduates
Submissions include poetry, dance, videos, songs, sculptures, prose, theater, paintings, drawings, etc.
Submit an entry form
Video and audio submissions cannot be longer than 3:00 minutes
Video and audio submission must be emailed to mcnairscholarsFREEMississippi
Bring all physical submissions (drawings, paintings, sculptures, etc.) to JB George Hall, room 138, between the hours of 9:00 – 4:30 p.m. Monday through Friday.
Submit word files for poems, prose, etc. via email to mcnairscholarsFREEMississippi
Word files are limited to one-page, single space
All entries must be submitted by February 21 at 4:30 p.m.
Limited to one submission
Team submissions are allowed (Please note that winners must divide award)
All submissions must adhere to Code of Student Conduct guidelines
It is your responsibility to ensure that we can access, download, and view multimedia submissions.
Do not put your name on your project. Instead, include only your student ID number. For all digital submissions, please include your USM student ID number in the subject line of the email.