McNair Scholars Program Black History Month Fine Arts Contest
Join us this Black History Month by taking part in The McNair Scholars Program's Fine Arts Competition! We challenge you to get creative in your expressions of Black Resiliency. USM is home to Mississippi's largest collection of fine arts programs, making us leaders in creative expression and exploration. What better time to channel our creative strength than to honor one of the nation's most momentous celebrations!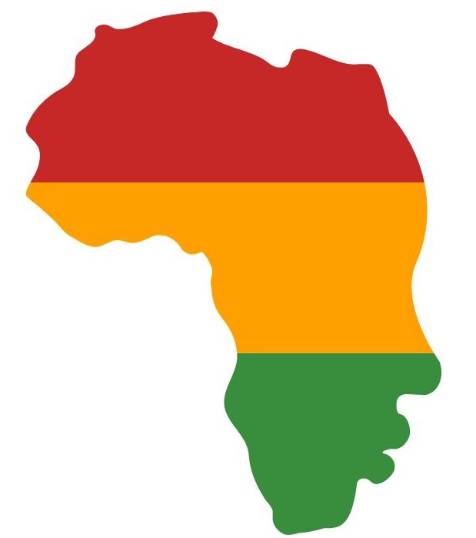 Black History Month is not only a time to discuss the significant contributions of African Americans throughout history, it's also a time to shed light on those who champion the fight today. This Black History Month, we implore you to share your talents in commemoration with the Golden Eagle Community.
Winners Receive an Award
Exhibition

Details

Twenty top submissions will be selected for the McNair Black History Month Exhibition. These final submissions will be showcased in the JB George Building, room 142, on February 23, from 10:00 a.m. to 4:00 p.m. We invite the public to explore the exhibit and vote for the winners.
2023 Contest Winners

1st Place: "The Yarning of Black History"
By Roneisha Carter
Abstract: This art piece displays an American Activist of the Civil Rights Movement. Rosa Parks is iconic for the stand she took in the Montgomery bus boycott. She refused to give up her seat to the white male on which lead to her arrest in 1955.
2n
d Place: "The Unstoppable Red Tails"
By Caleb Carter
Abstract: The Tuskegee Airmen of WWII goal was to serve and protect their freedom despite the racism and segregation in their own country. Their story is one of the trials and tribulations as well as determination and perseverance. To better illustrate the many people involved in this art submission, the soldier in the foreground was drawn in uniform with no eyes and the soldier in the middle ground with combat gear and goggles covering his face. This moment in history was a combined effort of those unstoppable men. The goal of this piece was to display multiple men that would display all Tuskegee Airmen. They stood tall and showed the world what they could accomplish if given the opportunity, and in doing so, inspired young people like me to strive for greatness despite the man obstacles I, or people like me, may face.
3rd Place: "My Ancestors Keeper"
By Desirae Oliver
Abstract: This piece is a tribute to my ancestors. Instead of your traditional African sculpture, I decided to base it on the history African American share with European, Hispanic/Latin, or Asian influence, which is slavery.