Southern Miss Professor Lead Historian for History Channel's Vietnam Documentary
Fri, 10/21/2011 - 10:32am | By: David Tisdale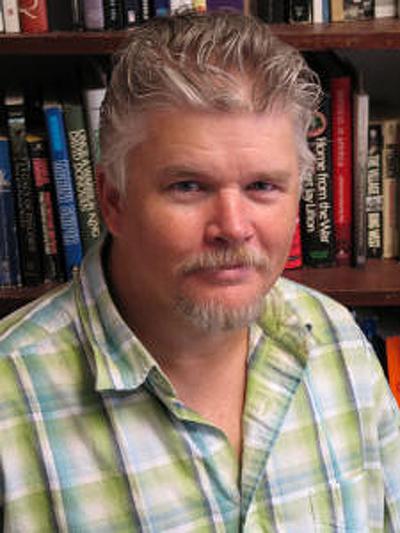 A University of Southern Mississippi professor played a key role in a soon to be released six-part documentary about the Vietnam War from the History Channel, which includes the story of a Hattiesburg military veteran's role in the controversial, age-defining Southeast Asia conflict.
Dr. Andrew Wiest, professor of history and co-director of the university's Center for the Study of War and Society, served as lead historian for "Vietnam in HD" which is set to premier Nov. 8. On Tuesday, Oct. 25 at 6 p.m., a special preview of the documentary will be shown at Hattiesburg's Lake Terrace Convention Center.
"Back around this time last year, Lou Reda Productions contacted me to serve as the lead historian on the documentary," Wiest said. "They were and are the creative minds behind the project, doing all of the work on editing, film research, maps – you name it. My job was and is to set the historical parameters of the project."
Reda's production team asked Wiest to name some veterans they should interview for the documentary. He gave them some names of national repute, including Joe Galloway, co author of "We Were Soldiers." "But I also thought that I should take the opportunity to suggest that they film and interview a local veteran, and Charles Brown leapt to mind," Wiest said.
"Charles has a great story, so I encouraged the folks at Reda Productions to interview him, and they did. In the documentary, he figures prominently in its second hour which is devoted to his experiences in the war, particularly in the November 1967 Battle of Dak To."
Wiest said the documentary uses Charles' story in an interesting way by moving from him talking today to those words as they would have sounded back in 1967, with actual film footage of the battle as backdrop. Award-winning actor Blair Underwood portrays the young Charles Brown.
Brown has assisted Wiest and the Center as a guest lecturer for the Department of History's Vietnam War course. He also went along on the university's first Vietnam Study Abroad trip, returning to his Vietnam battlefields.
"To be recognized in this way, as just one solider out of hundreds who participated in this battle – and of all those who died fighting in it – is really humbling," Brown said of his appearance in the documentary. He received two Purple Hearts and a Bronze Star for his service in the war.
Wiest said working on the documentary was a special opportunity for him to take history and make it come alive for a national and international audience. "Historians don't often get that chance. And to have that experience with Charles Brown is truly priceless," Wiest said.
The special preview of "Vietnam in HD" at the Hattiesburg Lake Terrace Convention Center is being sponsored by Hattiesburg's African American Military History Museum Committee; the Hattiesburg Convention Center; and the Eureka-Rowan Alumni Association (EURO). Additional support is also being provided by the Southern Miss Center for the Study of War and Society and Hattiesburg City Councilman David Ware.
For more information on this event, contact Kristie Fairley, Deputy Director of Marketing and Communication for the Hattiesburg Tourism and Convention Commissions at 601.268.3220; or e-mail kfairley@hattiesburg.org.