C-SPAN Broadcast of Southern Miss History Class Lecture set for March 3-4
Thu, 03/01/2012 - 12:08pm | By: David Tisdale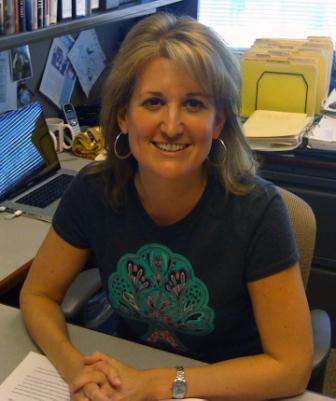 C-SPAN3's American History TV will broadcast a class lecture by University of Southern Mississippi history professor Dr. Susannah Ural Saturday, March 3 at 7 p.m. and 11 p.m. and Sunday, March 4 at noon Central Standard Time as part of the network's "Lectures in History" program. Ural's lecture focuses on the election of 1860 and secession, which was taped during the fall 2011 semester.
"Lectures in History" debuted in the fall of 2010, with the network visiting a different college classroom each week and taping the class session in its entirety. The program will give C-SPAN's audience, which numbers 42 million homes, the opportunity to experience Ural's class from beginning to end without interruption.
Federal vs. state power and slavery were the central issues in the election of 1860. Abraham Lincoln, who opposed the expansion of slavery, won the presidency which inspired the secession of the Deep South. The Civil War followed.
For more information, online visit http://www.c-span.org/Events/Lectures-in-History-Election-of-1860-amp-Secession/10737428296/, http://www.c-span.org/ or the C-SPAN video library at http://www.c-spanvideo.org/videoLibrary/