Noted Scientist, Author Lowman to Speak at Southern Miss on Nov. 13
Tue, 11/06/2012 - 10:23am | By: Van Arnold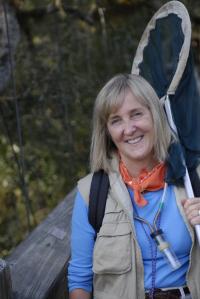 Dr. Margaret Lowman
Renowned environmental scientist Dr. Margaret Lowman will be the featured speaker at The University of Southern Mississippi's next Honors Forum Series, set for 6:30 p.m. on Nov. 13 at the Thad Cochran Center Ballroom on the Hattiesburg campus.
Lowman has been nicknamed the "Real-Life Lorax" by National Geographic and "Einstein of the Treetops" by the Wall Street Journal. She currently serves as director of North Carolina's new Nature Research Center, overseeing all aspects of the facility which includes staff supervision, research laboratories, technology, fund-raising, strategic planning and integration with existing museum programs.
Lowman is also a research professor of Natural Sciences in the College of Physical and Mathematical Sciences at North Carolina State University where she focuses on initiatives involving communicating science to the public.
Lowman pioneered the science of canopy ecology. For more than 30 years Lowman has designed hot-air balloons and walkways for treetop exploration to solve mysteries in the world's forests – especially insect pests and ecosystem health. She works relentlessly to map the canopy for biodiversity and to champion forest conservation around the world. She also has authored a book titled: "Life in the Treetops: Adventures of a Woman in Field Biology."
The lecture is free and open to the public. Lowman's visit is sponsored by the Southern Miss Honors College and the Department of Biological Sciences.