Nichols Named Director of the School of Education at The University of Southern Mississippi
Tue, 07/17/2018 - 02:19pm | By: Jim Coll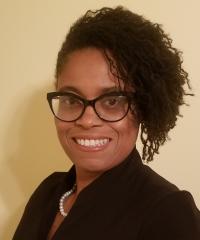 Dr. Sandra Nichols
Dr. Sandra Nichols has been named the director of The University of Southern Mississippi (USM)'s new School of Education.
Nichols, a native of Ellisville, will oversee one of the largest academic schools at the university with almost 1,000 students enrolled in three undergraduate degree and 13 graduate degree programs. Her role began July 1.
"As Mississippi's first state-supported teacher training school, USM has a long history of, and deep commitment to, teacher education," said Dr. Trent Gould, interim dean of the College of Education and Human Sciences. "Dr. Nichols brings a clear vision for the school, a strong desire to enhance our relationships with school districts, and an unwavering passion to change lives by producing quality teachers, principals, and superintendents for our state."
Nichols returns to USM from The University of Alabama, where she was a department chair for four years and associate professor in the Department of Special Education and Multiple Abilities since 2010. Previously, she served in multiple roles at the University of Memphis, including as a program director, interim chair and tenured associate professor.
"I am pleased to welcome Dr. Nichols into this significant leadership role as director of one of The University of Southern Mississippi's largest academic schools," USM Provost and Senior Vice President for Academic Affairs Dr. Steven R. Moser said. "As an alumna and Mississippi native, she understands both the historical significance of the School of Education to USM and the present importance of educating future teachers and educational leaders to advance our state."
Nichols said that while the University's rich history was appealing, it was the people who drew her to the College of Education and Human Sciences.
"The faculty, staff, students, and educational leaders in the community demonstrated a commitment to quality education," Nichols said. "As the inaugural director of the School of Education, I will embrace the opportunity to collaborate with them as we embark upon our next phase of excellence."
Nichols earned both her bachelor's degree (1992) and Ph.D. in Special Education (1998) from USM and a master's degree from the University of Memphis (1994).
Both the School of Education and the College of Education and Human Sciences, which houses six schools including Education, are results of a comprehensive academic reorganization currently being implemented across USM's academic divisions.