USM History Professor Stur to Present Sam Barefield Lecture April 11
Thu, 04/04/2019 - 14:19pm | By: David Tisdale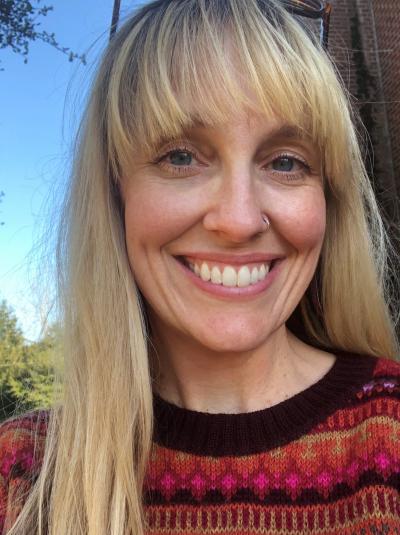 Though an unintended agent for the advancement civil rights, the U.S. military's acceptance of individuals among its ranks over the last several decades, regardless of race, gender or sexual orientation, has made it one of the country's most powerful vehicles for social change.
That phenomena will be the subject of the spring 2019 Sam Barefield Lecture at The University of Southern Mississippi (USM) when Dr. Heather Stur, USM's Gen Buford "Buff" Blount Professor in Military History, presents "The U.S. Military and Civil Rights: Pragmatic Progressivism" Thursday, April 11 from 3-4 p.m. in the Gonzales Auditorium (room 108) of the Liberal Arts Building on the Hattiesburg campus. This free event, open to the public, is made possible with support from the Sam Barefield and Fairchild Lecture funds and is part of USM's Philosophy and Religion Forum series.
The Sam Barefield Lecture honors the late director of USM's Wesley Foundation. A Mississippi native, Barefield worked for the United Methodist Church and was a human rights activist.
"It's a privilege to have been asked to give the Barefield Lecture and honor the memory of Sam Barefield, who was committed to civil rights issues and who, I think, would've been very interested in thinking about the military as an institution that has inadvertently advanced civil rights in its efforts to recruit and retain the best soldiers." Dr. Stur said.
"We often think of the military as a conservative institution, but it actually has taken a leading role in offering opportunities to minority groups that don't exist in the civilian world," Dr. Stur continued. "This is not because defense leaders see the military as a social laboratory; they absolutely do not think that is the purpose of the military. The integration of African Americans, women, and gays and lesbians into the armed forces occurred due to pragmatic needs to fill the ranks with the best soldiers."
A fellow in USM's Dale Center for the Study of War & Society, Dr. Stur is the author of "Beyond Combat: Women and Gender in the Vietnam War Era" (Cambridge 2011) and co-editor of "Integrating the U.S. Military: Race, Gender, and Sexual Orientation Since World War II" (Johns Hopkins 2017). She has two books coming out this year: "The U.S. Military and Civil Rights Since World War II" (ABC-CLIO, forthcoming 2019) and "Saigon at War: South Vietnam and the Global Sixties" (Cambridge, forthcoming 2019). In 2013-14, Dr. Stur was a Fulbright Scholar in Vietnam, where she was a visiting professor of International Relations at the University of Social Sciences and Humanities in Ho Chi Minh City. She also conducted research for Saigon at War in Vietnamese archives during her Fulbright year.
"The selection of Dr. Stur to give this year's Sam Barefield Lecture is a fitting testament to his distinguished legacy," said Dr. Sam Bruton, professor of philosophy at USM and coordinator of the Barefield Lecture program. "She has brought keen and fresh insight into the U.S. military's gradual and increasing acceptance of civil rights since World War II, and inclusiveness regarding underrepresented groups of all kinds was at the core of Barefield's ministry at USM."
USM President Emeritus Dr. Aubrey K. Lucas, a supporter of the lecture series, recalls Sam Barefield's work advancing the cause of civil rights when he was a campus minister in the 1950s, when such efforts were met with strong disapproval, and looks forward to Dr. Stur's presentation on how progress in this area was achieved in the U.S. armed forces.
"Professor Stur's research on this topic will make for a very interesting lecture, and she, no doubt, will tell us how the military, against popular opinion, became more inclusive," Dr. Lucas said.
For information about the USM Philosophy and Religion program, visit https://www.usm.edu/philosophy-religion.