Annual Security and Fire Safety Report Available at USM
Tue, 09/28/2021 - 16:02pm | By: David Tisdale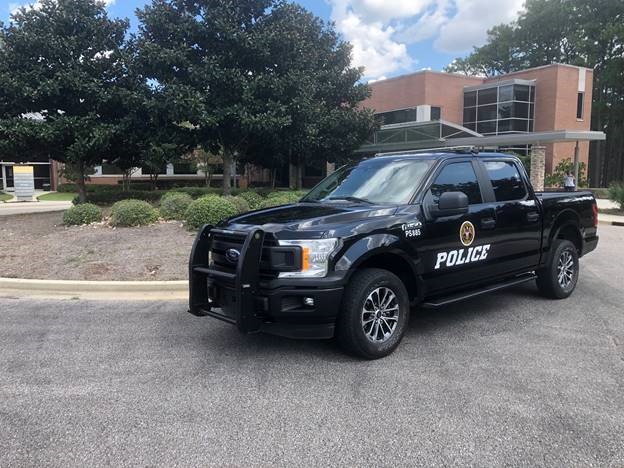 The University of Southern Mississippi (USM) University Police Department (UPD) asks USM students and members of the faculty, staff and surrounding campus communities to review the 2021-2022 edition of the Security and Fire Safety Report, available at https://www.usm.edu/police/_files/83381-annual-security-and-fire-safety-report_2021-22.pdf; a physical copy can be obtained in the University Police Department lobby, located in Bond Hall on the north side of the Hattiesburg campus next to the Parking Garage.
Students and employees on the Gulf Park campus can obtain a physical copy of the report at the Gulf Coast Division of the University Police Department, located at 138 Beach Park Place; students and employees at the Gulf Coast Research Laboratory (GCRL) can obtain a copy in the Field Studies Building, room 107.
USM UPD prepares the combined Annual Security and Fire Safety Report to comply with the Jeanne Clery Disclosure of Campus Security Policy and Crime Statistics Act, and the Higher Education Opportunity Act.
The report includes:
*Crime statistics, including those committed the last three years in areas immediately surrounding the campus
*Campus police escort service
*Alcohol and firearm policies
*Telephone numbers for alcohol and drug-abuse issues
*Information about services available from the Rape Crisis Center, area medical clinics and counseling services
*University Police safety education programs, including Rape Aggression Defense classes
The report also features information about the Eagle Alert system, through which students, faculty and staff receive time-sensitive information via text and voice messages to cell phones and landlines, e-mail and the university's Web page. Eagle Alerts are also sent to news outlets.
UPD advises those who witness a crime or suspicious activity not to hesitate to call campus police at 601.266.4986 immediately.
Faculty, staff and students confronting drug and alcohol issues are also urged to check information in the brochure for referrals for assistance. USM students may take advantage of counseling services at the university's Counseling Center, in Bond Hall. For other health-related issues, contact Southern Miss Health Services at 601.266.5390 or online, visit http://www.usm.edu/student-health-services. Student Health Services is located in the Moffitt Health Center, Scott Hall.
Information on how to access statistics about registered sex offenders on the Internet through the Mississippi Sex Offender Registry can be found in the brochure. To view these statistics, visit http://www.dps.state.ms.us.
Fire safety
The university also provides fire safety educational programs and resources for the campus community throughout the year. In September, the university conducts a fire safety seminar in conjunction with Fire Safety Awareness Month.
With assistance from the Hattiesburg Fire Department, the university conducts two fire drills per semester, one scheduled fire drill in every residence hall and one unannounced fire drill. The university also conducts a room inspection in each residence hall during the fall semester.
Additionally, the university conducts mandatory fire safety training for all hall directors and resident assistants. Fire safety classes, fire extinguisher classes and general safety classes are available upon request. For more information about the university's fire safety initiatives, online visit http://www.usm.edu/safety/introduction-fire-safety.
For more information, contact USM UPD at 601.266.4986 or USM Division of Student Affairs at 601.266.5020.