USM Graduate to Give Architecture Alumni Leadership Lecture Oct. 25
Fri, 10/22/2021 - 08:40am | By: David Tisdale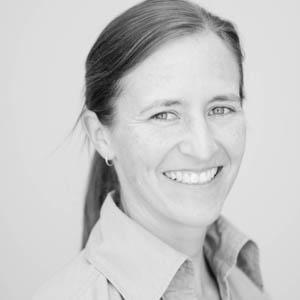 Emilie Taylor Welty, a professor of practice and associate director of Tulane University's Architecture program, will be the guest speaker for the University of Southern Mississippi (USM) School of Construction and Design's Architecture Alumni Leadership Lecture Series Monday, Oct. 25 from noon – 1 p.m. in the Polymer Science Building Auditorium on the Hattiesburg campus. Admission is free.
A USM alumna who is a 2003 graduate of the university's School of Construction and Design's Architectural Engineering Technology program, Welty brings experience and praxis in the making and teaching of design. She is a national leader in the design/build field, and at Tulane's Small Center, she focuses on teaching students how to be better designers, makers, and citizens and guides projects and community partnerships that provide opportunities for faculty and students to engage real issues in the community through design.
Welty's recent design build studios include Grow Dat Youth Farm, LOOP, and the Big Class Writers' Room. She also has a design firm in New Orleans with Seth Welty and Dan Etheridge called Colectivo. Together, with a team of creative problem solvers, they make stuff and do things. One of Welty's current projects is a book in the works titled Fieldwork: Designbuild Education's Past, Present, and Potentials.
For more information about Welty's presentation, contact the USM School of Construction and Design at 601.266.4902.