Drago Named USM College of Arts and Sciences Alumnus of Year
Mon, 04/26/2021 - 17:44pm | By: Mike Lopinto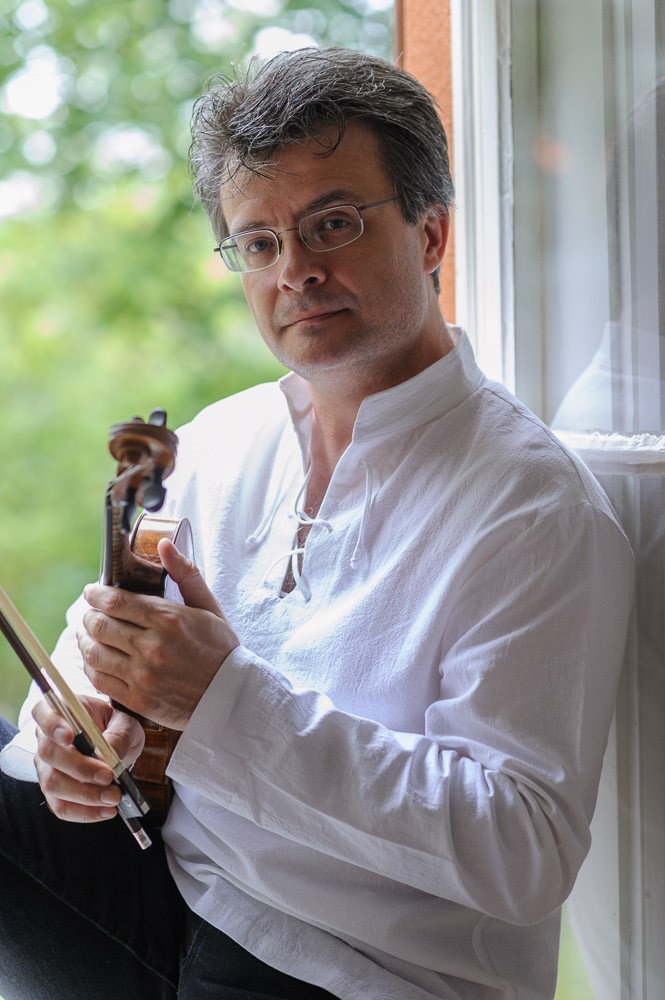 University of Southern Mississippi (USM) School of Music alumnus, Alejandro Drago, has been named the College of Arts and Sciences Alumnus of the Year for 2021. Each year, the college honors outstanding alumni, faculty and staff for their recent accomplishments in creative and scholarly research, teaching, advising and mentoring, and service.
A violinist, conductor, composer and teacher, Drago obtained his Master of Fine Arts in Violin Performance and Pedagogy at the Moscow State Conservatory, and his doctoral degree in orchestral conducting from Southern Miss.
"Every time I look back at my years at USM, I return to the feeling that accompanied me all that time: USM, for me, was a place of possibilities," said Drago. "I felt trusted in my potential as a student and a scholar, and challenged toward new achievements."
Drago noted the tightly knit scholarly, educational and artistic community in Hattiesburg that was set on higher standards with their accomplishments.
"The dynamics of this unforgettable team of talented, driven individuals is a model and a blueprint for a good deal of the artistic and academic projects I manage, and to have been part of it is, and will remain for me, a token of pride," he continued.
As a soloist and chamber musician, he has toured extensively in Russia, the United States, China, Austria, the Czech Republic, Ukraine, Switzerland, Lithuania, Taiwan, Belarus, Italy, France, Brazil, Spain, Serbia, Bosnia-Herzegovina, Romania, the Republic of Moldova, Portugal, Mexico, Colombia, Panama, Paraguay, Ecuador and Haiti. He has appeared as a guest conductor with professional and youth orchestras in the USA, Argentina, Brazil and Romania. Presently he is the Music Director of the Greater Grand Forks Symphony Orchestra (GGFSO).
Drago conducts masterclasses, seminars and lectures extensively in Asia, Europe and the United States. He teaches and performs regularly in festivals in Latin America, the US and Europe. He has been a member of the jury of junior and senior international competitions in China, the USA and Russia.
"Alejandro Drago is one of our most outstanding graduates from the School of Music," said Dr. Jay Dean, director of the School of Music and Dragos' major professor during
his time at USM. "From the time he arrived until the time he left, he consistently made a positive impression on everyone who worked with him. He is an extraordinary musician and scholar."
Since his graduation from USM, Dean and Drago have continued to collaborate on musical projects.
In July 2008, Alejandro joined the faculty at the University of North Dakota (UND) as the Professor of Violin and Viola and Director of the UND Chamber Orchestra.
Alejandro's many awards include a special prize in the Rodolfo Lipizer International Competition (Italy, 1992), third prize in the Petar Konjovic International Young Musicians Competition (Yugoslavia, 1993) and the first prize in the "New Talents in Classical Music" Competition (Buenos Aires, 1997). His discography includes string quartets, concertos, and avant-garde tangos distributed internationally by EMI International label and Naxos Music Library Japan.
For more information about the School of Music, visit usm.edu/music.