Davies Earns Prestigious Research Grant to Study Mississippi Newspaper Editor Who Opposed Segregation, Racial Injustice
Thu, 03/04/2021 - 14:44pm | By: David Tisdale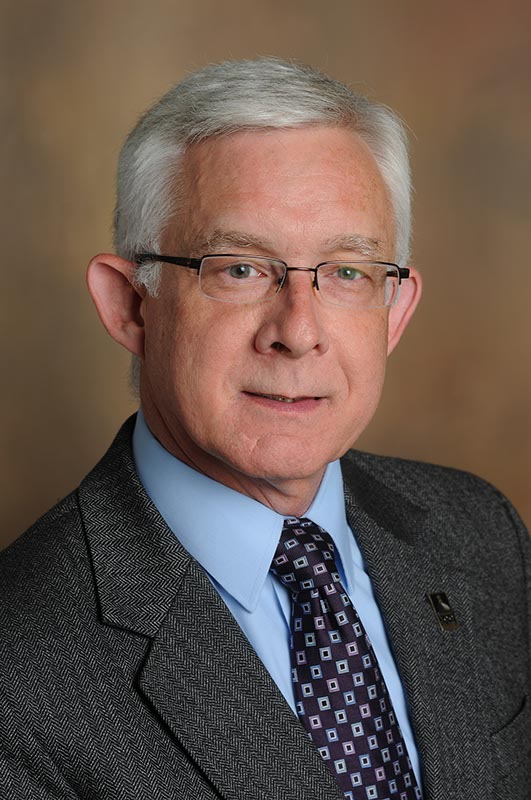 Dr. David Davies, a professor of journalism in The University of Southern Mississippi (USM) School of Communication, is one of only two recipients of the 2021 Senior Scholar Grant awarded by the Association for Education in Journalism and Mass Communication (AEJMC), the largest organization of journalism and mass communication educators in the country.
The AEJMC Senior Scholar Program is a nationally competitive grant program that provides two grants of up to $5,000 to experienced researchers for projects that contribute to a wider understanding of mass communication. The subject of Dr. Davies' research project, titled "Ira B. Harkey, Jr. and the Pascagoula Chronicle: A Forgotten Crusader for Racial Justice in Mississippi" will focus on the late Harkey's courageous stand as the only Mississippi newspaper editor in the state to defend integration and support James Meredith's right to desegregate the University of Mississippi as its first African-American student.
Harkey was awarded the Pulitzer Prize for editorial writing in 1963, but the backlash from the newspaper's readers and advertisers to his stance on desegregation undermined the publication's ability to survive, prompting him to sell it and leave Mississippi. Dr. Davies' research goal is to shed new light on his contribution to racial and social justice, including by studying Harkey's papers held at the University of Wisconsin, Madison. The resulting article from Dr. Davies' research will be the foundation for a book project on Harkey he plans to undertake in 2022.
"I'm so pleased to have this opportunity to pursue this research project on Ira Harkey, Jr., one of the most important Mississippi newspaper editors during the civil rights era," Dr. Davies said. "This grant will enable me to do research to shed light on his leadership during a turbulent period of state history. His is a story that absolutely needs to be told."
A member of the USM faculty in 1991, Dr. Davies first served as faculty adviser to the school newspaper, The Student Printz, and then later as chairman of the Department of Journalism. He also served as dean of the Honors College and director of the School of Mass Communication and Journalism, and is currently director of USM's popular British Studies Program. In 2018, he was chosen as one of only six members of Scripps Howard's class of prestigious Visiting Professors in Social Media. Before coming to USM, he worked for 10 years as a reporter in Arkansas, including at the Arkansas Gazette.
"The Senior Scholar grant is more than money, which is always nice, of course," said Dr. Ed Simpson, director of the USM School of Communication. "The grant recognizes professor Davies' national leadership in important scholarship that shines a light on Mississippi's rich and complicated media history. His work has long brought honor and recognition to our school, which benefits our students and the university. This is just the latest example."
For information about the USM School of Communication, visit https://www.usm.edu/communication/index.php.