Eagle Esports Tryout Schedule set for fall 2021
Wed, 05/19/2021 - 10:17am | By: David Tisdale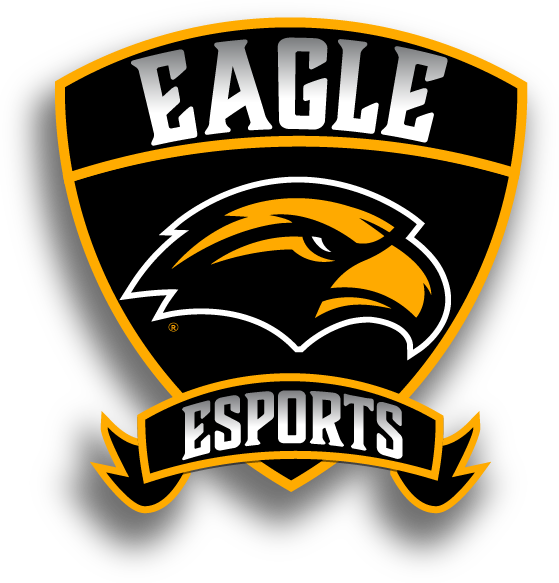 Students interested in participating in The University of Southern Mississippi's (USM) Eagle Esports program are encouraged to try out for competition in the upcoming school year.
Eagle Esports was launched two years ago and has steadily grown in popularity at the university. This year, teams advanced in playoff competition after having joined the National Esports Collegiate Conference, an intercollegiate league comprised of more than 85 universities across the country.
USM students must have and maintain at least a minimum 2.8 cumulative grade point average (GPA), while also being enrolled full time and certified via NACE (National Association of Collegiate Esports) and the NECC (National Esports Collegiate Conference) each academic year (fall and spring semesters), and have a clean student conduct record, among other criteria.

2021-2022 specific tryout information includes the following:

*All students current, or new, must file an application. The link to the form can be found at https://forms.office.com/Pages/ResponsePage.aspx?id=vqQ9fyInLkO_p2QIDR6x3LSsNOhZN4JNhrDYqTDAfrVUMlRWMUFOSkhUUFgwMFNUOEdRM1QxV1A0RC4u. Once the form has been completed, representatives of Eagle Esports will contact you. There are two tryout options, which include the following:
*Option A: Remote Option

For out-of-state residents or those who still have pandemic concerns, a brief video may be submitted introducing yourself and including information beyond what is placed on the application. Also, you will be asked to submit 3-5 substantive clips of your game plan for consideration. These can be messaged/made accessible to esportsFREEMississippi. An Eagle ESport representative will reach out to you shortly after submission with feedback.

*Option B; Live/Hybrid Option, July 28-30

*Wednesday, July 28, 4 p.m.
Tryout Q&A on Zoom

*Thursday, July 29
5-6:30 p.m. - Rocket League
6:45-7:30 p.m. - League of Legends
7:45-9 p.m. - Overwatch

*Friday, July 30
3:40-5 p.m. - Call of Duty
5:15-6:30 p.m. - Rainbow 6

Tryout results will be made available the following week. All live tryouts, unless noted, will be in the Esports Lounge in the Cochran Center. Plans are being made for a pre-school camp August 18-21. All students who want to compete must have tried out and be signed no later than Sept. 1. For more information, contact USM Eagle Esports at esportsFREEMississippi or visit https://www.usm.edu/esports/teams-athlete-recruitment.php.