Eagle Esports Tryouts Begin July 28
Fri, 07/23/2021 - 11:32am | By: David Tisdale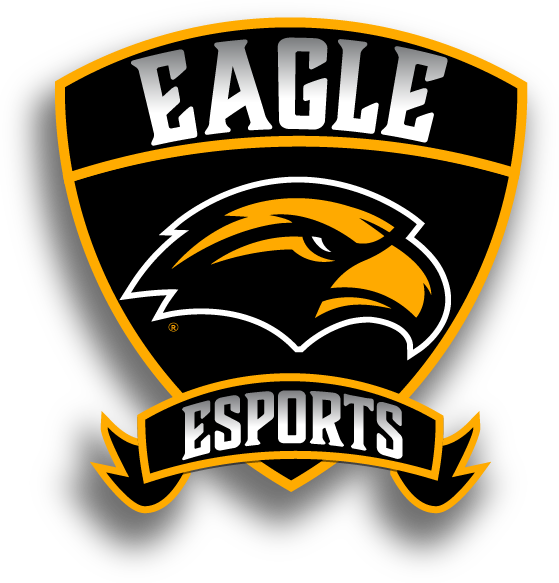 University of Southern Mississippi (USM) students are reminded that Eagle Esports live/hybrid tryout session begins next week - July 28-30 - at the Hattiesburg campus for those interested in joining the school's gaming program that has grown in popularity.
"The response has been great so far, we have several students vying for about 10-15 spots right now on the teams, and we're excited about the possibilities we have to build on the success from last spring," said Dr. Denny Bubrig, assistant vice president for student life.
The live/hybrid tryout schedule is as follows, with live tryouts to be held at the Thad Cochran Center's ESports Lounge unless otherwise noted:
Wednesday, July 28
5 p.m.: Tryout Q&A on Zoom

Thursday, July 29
5-6:30 p.m.: Rocket League
6:45-7:30 p.m.: League of Legends
7:45-9 p.m.: Overwatch

Friday, July 30
3:40-5 p.m.: Call of Duty
5:15-6:30 p.m.: Rainbow 6

Results are scheduled to be announced the week following the tryout sessions; plans are also being made for a pre-school camp August 18-21. All students wanting to compete must have tried out and be signed no later than Sept. 1.
Students interested in joining an Eagle Esports team who live out of state or have in-person tryout concerns because of the pandemic can still take advantage of the remote tryout option, in which they submit a brief video that includes an introduction of the candidate and three-five substantive game plan clips. Submission of tryout videos and any questions about Eagle ESports should be emailed to esportsFREEMississippi; for more information about the program, visit https://www.usm.edu/esports/teams-athlete-recruitment.php.