USM Students Earn Competitive Gilman Scholarships
Fri, 01/07/2022 - 10:32am | By: Van Arnold
Four University of Southern Mississippi undergraduate students have been awarded the renowned Benjamin A. Gilman International Scholarship to study or intern abroad.
The congressionally funded Gilman Program broadens the U.S. student population studying and interning abroad by providing scholarships of up to $5,000 to outstanding collegiate students. The recipients of this prestigious scholarship are American undergraduate students representing more than 300 colleges and universities across the United States.
USM's Gilman winners for the October, 2021 cycle include: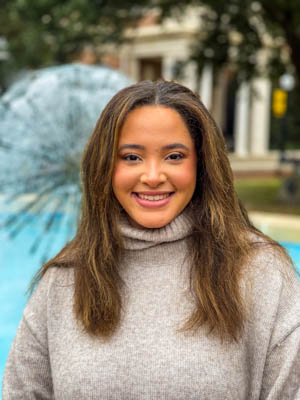 Mallorie Pittman
Mallorie Pittman is a senior from Bogalusa, La., majoring in communication studies. She will be studying Spanish at the University of Cadiz from May 25 until July 4, 2022.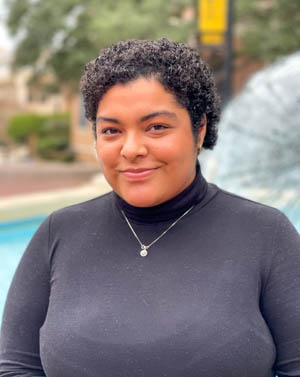 Cheyla Munoz Ramos
Cheyla Munoz Ramos is a senior from Pelahatchie, Miss., majoring in international studies and French. She will be studying French via the French in France Program in Paris from July 1 until Aug. 1, 2022.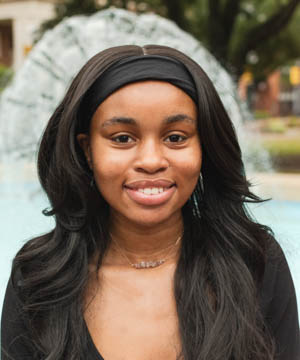 Sierra Henley
Sierra Henley is a sophomore from Southaven, Miss., majoring in business administration. She will be studying at the Chateau de Pourtales in Strasbourg from Feb. 17 until May 1, 2022.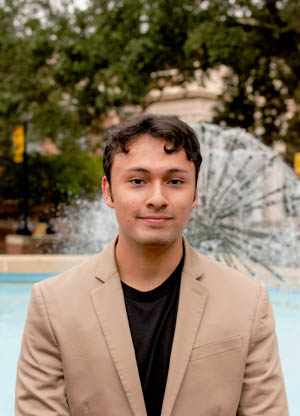 Skye Bortz
Skye Bortz is a senior from Pass Christian, majoring in media and entertainment arts. He will be studying via the French in France Program in Paris from June 26 until July 31, 2022.
USM has produced a total of 67 Gilman scholars since the program's inception in 2001. Dr. David Skelton, Assistant Director for Nationally Competitive Programs and Awards at USM, points out that the Gilman awards illustrate how passionate USM students are about studying abroad, despite unforeseen setbacks.
"There is still a lot of uncertainty with travel, potential lockdowns, and security, but our students understand how transformative learning abroad can be," said Skelton. "Unfortunately, it's not cheap, which is where Gilman comes in. Their mission is to ensure diversity in the study abroad experience both in terms of where students go and which students are chosen. These experiences should be all for students. Gilman is committed to that, and so is USM."
Since the inception of the Gilman Scholarship Program in 2001, more than 125,000 applications have been received and more than 33,000 scholarships have been awarded to students participating in study abroad programs and internships around the world.
The Gilman application requires students to write several small essays regarding their desired program, what challenges they expect to face, and how they plan on building mutual understanding within the host country. They also must plan a follow-up project promoting Gilman and study abroad to the USM and Hattiesburg community.
Skelton notes that many USM students are Pell Grant eligible, have limited financial means, and represent part of a demographic traditionally underrepresented in the study abroad community. The Gilman Scholarship provides a unique opportunity for USM students to learn directly how others live and work overseas.
"In terms of formation and growth, it is important for students to see people who live differently from them, struggle with the experiences of being an outsider, and gain new perspectives from unexpected places," said Skelton. "While all of that can happen right here in South Mississippi, we also do not have as much cultural diversity as some other places. Throwing oneself into the study abroad experience creates an environment where one will be forced to engage diversity head-on. At times, it will be a trial-by-fire, but you may also fall in love with new peoples, places, and experiences that were not on your radar initially."
The Gilman Program is sponsored by the U.S. Department of State's Bureau of Educational and Cultural Affairs and is supported in its implementation by the Institution of International Education.
To learn more about nationally competitive programs at USM, call 601-266.4540 or visit: https://www.usm.edu/undergraduate-scholarships/nationally-competitive-programs.php