Opera "Hansel and Gretel" Set for USM's Southern Station
Fri, 10/22/2021 - 13:22pm | By: Mike Lopinto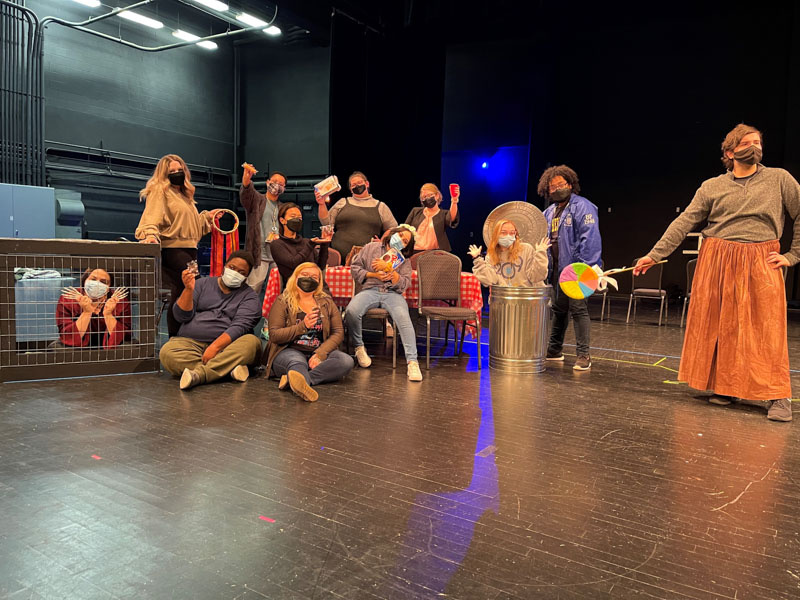 The Southern Opera and Musical Theatre Company presents a program for all ages, "Hansel and Gretel," Oct. 28 and 30, at 7:30 pm at Southern Station on The University of Southern Mississippi Hattiesburg campus. Part of the Symphony's 102nd season, this outdoor event is ticketed at southernmisstickets.com, 800.844.8425, or 601.266.5418.
The family-friendly story told in music will include activities, food, and drinks to make the evening a complete outing.
"Originally the idea of having an opera outside was scoffed at," said Harlan Mapp, production manager. "There are too many variables that could go wrong. Where would you even do it? How can you make it look and sound good? Would people even want to come to the show?"
Southern Station at Spirit Park, the recently built structure funded by the Southern Miss Alumni Association, is a brand new space with a multitude of supplementary needs to make the show a success. The company is bringing in lighting and sound to make for a complete theatrical experience.
"Rather than the sad and mopey productions of Hansel and Gretel that you usually see, ours is upbeat, fun, and even silly!" said Dr. Jonathan Yarrington, Southern Miss Music vocal faculty member and the show's director. There's something for everyone – romance, dancing, magic, candy, death, and maybe even a happy ending."
Humperdinck's famed opera that tells the story of two children who become lost in a dark and mysterious forest. In the middle of nowhere, they come across a gingerbread house festooned with candy and sweets, a confectionery castle of delectable delights, which holds a dark secret that threatens their very lives. Using their wit, and each other, the two children outsmart an evil witch and make their escape from the forest. With its beautiful, folk-music inspired themes, including the famous "Evening Prayer," this opera will delight and charm audiences of all ages.