Lartey to Serve as Interim Director of Institute of Child Nutrition – Applied Research Division
Fri, 06/04/2021 - 16:57pm | By: Karelia Pitts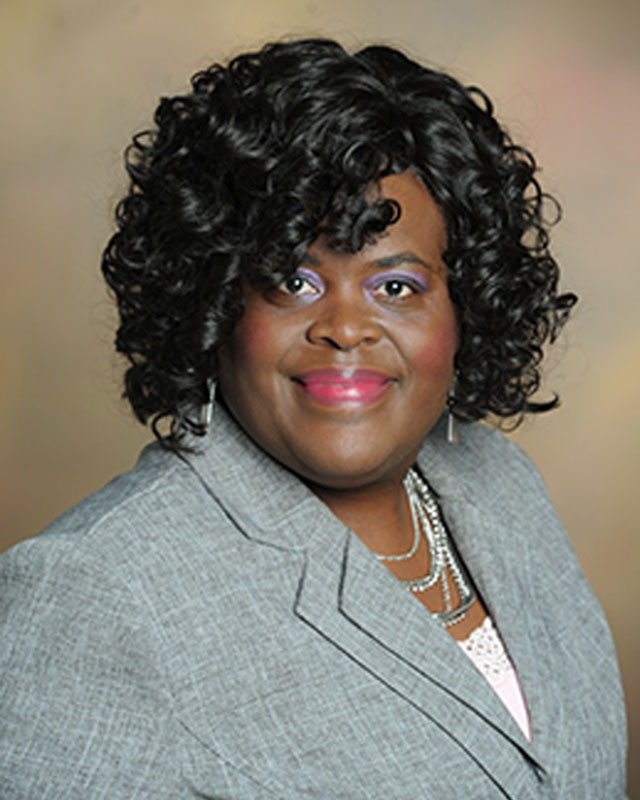 The University of Southern Mississippi (USM) College of Education and Human Sciences has announced the appointment of Dr. Marjuyua Lartey as interim director of the Institute of Child Nutrition, Applied Research Division (ICN, ARD). In this role, Dr. Lartey will lead the division in conducting comprehensive, needs-based studies that focus on areas that directly impact the success of child nutrition programs.
"With obesity and malnutrition among Mississippi children having historically been among the highest in the nation, the work of ICN's Applied Research Division is crucially important to reducing the chance of future chronic diseases and shortened lifespans of our youth," said Dr. Trent Gould, dean of the College of Education and Human Sciences. "As a registered dietitian and research scientist for ICN, ARD for nine years, Dr. Lartey's expertise in child nutrition and experience with the Institute prepare her well to lead this research team. Through their important work, resources and trainings can be developed to promote excellence in child nutrition programs that make a difference in the lives of youth across the state."
Before being selected as interim director, Dr. Lartey served as assistant director of ICN, ARD. She earned her bachelor's degree in nutrition and hospitality management from Alabama A&M University. Dr. Lartey is an alumna of The University of Southern Mississippi with a master's in human nutrition and a doctorate in nutrition and food systems.
She also completed the Professional Pre-Approved Practice Program at USM, now known as the Dietetic Internship Program, to become a registered dietician. Dr. Lartey previously worked as an assistant professor and project leader for the Delta Obesity Prevention Research Unit at Alcorn State University, a faculty instructor for the University of Alabama, an adjunct instructor for The University of Southern Mississippi and a research dietician for the MS Delta Nutrition Intervention Research Initiative. She is active with the Academy of Nutrition and Dietetics, School Nutrition Association and Mississippi Academy of Nutrition and Dietetics.
Established by Congress in the Child Nutrition and WIC Reauthorization Act of 1989, the ICN is the only federally funded center dedicated to applied research, education and training, and technical assistance for child nutrition programs. The Applied Research Division is located at The University of Southern Mississippi to support ICN's mission by systematically conducting research and development projects that influence child nutrition operational practices. These projects increase knowledge, provide research-based resources and determine best practices for issues affecting the operation and improvement of child nutrition projects. ARD collaborates with state agency staff, child nutrition professionals, content experts, consultants and other university faculty to conduct research. Their primary research threads include operational accountability, customer service, best practices, human resources, wellness, equipment purchasing and facility design, and program evaluation.
Findings from research projects are disseminated to child nutrition professions through education sessions and posters at state and national conferences, best practice resources and guides, research briefs called "Insights", technical reports, and manuscripts in peer reviewed journals and child nutrition industry magazines.
To learn more about the Institute of Child Nutrition, Applied Research Division, visit theicn.org/research. For more information about the USM College of Education and Human Sciences, visit usm.edu/education-human-sciences.