USM's David Lee Presents to Education Groups
Tue, 07/20/2021 - 11:24am | By: David Tisdale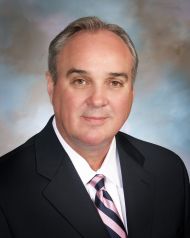 Dr. David Lee, an associate professor of educational research and administration in The University of Southern Mississippi (USM) School of Education, recently served as keynote speaker and presenter at multiple conferences in June 2021.
Dr. Lee's presentations included:
Keynote speaker for the Making Connections Conference (MCC) in Biloxi, Miss. Sponsored by the Southern-Regional Educational Service Agency (S-RESA) in collaboration with USM's College of Education and Human Sciences, the event attracted over 1,200 K-12 teachers and administrators from across Mississippi.
Keynote speaker for the Florida School Boards Association in Tampa, Fla.
Program presenter at the Mississippi Association of School Administrators' annual summer conference in Jackson, Miss.
Keynote speaker for the Alabama School Boards Association in Gulf Shores, Ala.
In addition to being a professor at USM, Dr. Lee is also executive director of the Center for Board Behavior Reform. With over 35 years of experience in education, he has worked as a teacher, principal, superintendent of schools, deputy state superintendent of education for the State of Louisiana, and school board member. He also serves as a consultant across the country on leadership and motivation.

Dr. Lee's academic research focuses on public school leadership, and he teaches graduate level courses in educational leadership for the School of Education, which is housed in the College of Education and Human Sciences. For information about the School of Education, including its degree programs and the work of its faculty, visit usm.edu/education.