Activist, Civil Rights Attorney Ramírez Guest Speaker for April 6 University Forum Online
Wed, 03/31/2021 - 11:19am | By: David Tisdale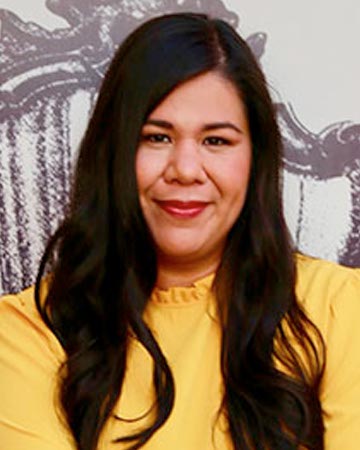 Mónica Ramírez, an activist and civil rights attorney who has advocated for women, immigrants, and farmworkers will be the presenter for the final program of the spring 2021 University Forum Online series at The University of Southern Mississippi (USM) Tuesday, April 6 at 6:30 p.m. Her talk is titled "Seeding Change: How Farmworker Women are Leading the Fight to End Workplace Sexual Violence from the Fields to Hollywood."
Visit usm.edu/forum to sign up for a reminder or, on the night of the event, to click a link to attend.
In 2003, Ramírez created the first legal project in the United States to address sexual harassment and gender discrimination against farmworkers. That program became Esperanza: The Immigrant Women's Legal Initiative of the Southern Poverty Law Center. She also developed the award-winning Bandana Project to raise awareness about workplace sexual violence. Since then, Ramírez has served as the Acting Deputy Director for Centro de los Derechos del Migrante, and founded Justice for Migrant Women.

Following a mass shooting in El Paso, Texas and immigration raids in Mississippi in 2019, Ramírez joined with America Ferrera, Diane Guerrero, Eva Longoria, Alex Martinez Kondracke, and Olga Segura to publish the Querida Familia letter, an open letter urging the Latinx community to "demand dignity and justice."
Ramírez's Forum speech is co-sponsored by USM's Sexual Assault Prevention Ambassadors (SAPA). SAPA will be hosting their very first Bandana Project April 5–7. Visit their Instagram page for more information.
"Migrant workers work in the fields and factories of Mississippi," said Dr. Andrew Haley, director of University Forum and an associate professor of history. "Separated from family and sometimes undocumented, these workers are especially vulnerable to sexual assault. Forum is excited to join with Southern Miss' Sexual Assault Prevention Ambassador (SAPA) to bring Mónica Ramírez to our virtual Forum, and to support the Bandana Project in an effort to raise awareness about the dangers that migrant laborers face."
University Forum is presented each fall and spring semester by the USM Honors College. For more information about University Forum, visit https://www.usm.edu/honors/about-university-forum.php.