Professor Alan Shiller to Serve as Grand Marshal for USM's fall 2021 Graduation
Wed, 12/08/2021 - 10:05am | By: David Tisdale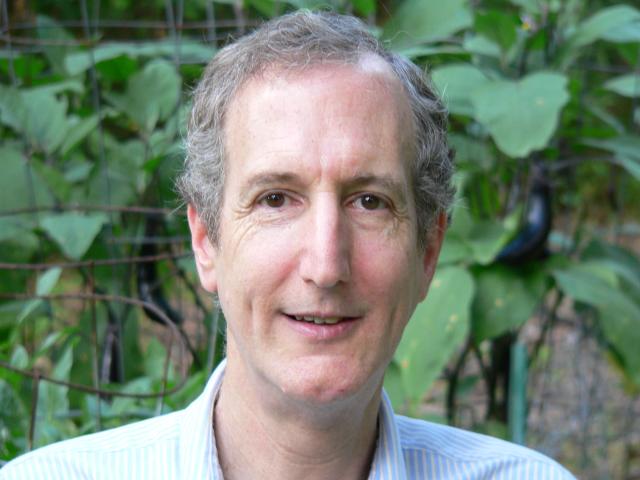 An internationally renowned scientist and scholar at The University of Southern Mississippi's (USM) has been honored with a special role to fill at fall 2021 commencement ceremonies.
Dr. Alan Shiller, a professor in The USM School of Ocean Science and Engineering, will serve as Grand Marshal for commencement Friday, Dec. 11 when the university bestows diplomas and certificates to graduates during two ceremonies at 9 a.m. and 2 p.m. at Reed Green Coliseum on the Hattiesburg campus.
A separate commencement ceremony for the Graduate School will be held Thursday, Dec. 10 at 6 p.m., also at Reed Green Coliseum, when all doctoral, specialists and master's students will receive diplomas.The role of Grand Marshal is bestowed upon a USM faculty member with a minimum of 10 years of experience and an exceptional record of research, teaching and service at the university.
Dr. Shiller is a faculty member in the school's Center for Trace Analysis. He and his research team have made significant contributions to the understanding of water transport processes in environments ranging from rivers to coastal areas to open oceans. His development and use of trace analysis methods has been groundbreaking, and he has shared his expertise with his students while keeping them highly engaged in his research work.
"I can think of no one more deserving of the honor of serving as Grand Marshal than Dr. Shiller," said USM College of Arts Sciences Dean Chris Winstead.
A member of the USM faculty since 1987, Dr. Shiller has also been recognized by USM with its Innovation Awards for Basic Research and Lifetime Achievement in Research, as well as being named a Bennett Distinguished Professor in the Sciences. He has consistently earned funding from the National Science Foundation throughout his career, as well as grants from other agencies such as the Office of Naval Research and EPA. He currently serves on the U.S. GEOTRACES Scientific Steering Committee. GEOTRACES is a multi-national research program examining distributions of trace elements and isotopes throughout the oceans. He also serves as associate editor of the Journal of Estuarine & Coastal Shelf Science.
In addition to his teaching and research at USM, Dr. Shiller serves on its Center for Undergraduate Research Steering Committee and has previously been a member of the Graduate Council.
Having a positive impact on his students' futures brings joy to Dr. Shiller, both in the classroom as an instructor and in his research laboratory.
"I enjoy teaching beginning marine chemistry because I can open students' eyes to how the ocean works from a very interdisciplinary perspective," he said. "For instance, it is fun and rewarding getting students to realize that geological cycles are important for maintaining life on Earth, or that a combination of biological and physical processes redistribute carbon in the ocean in a way that substantially impacts the atmosphere and climate.
"I also enjoy doing research and working with students and postdocs in my lab. The joy of figuring out how some part of the environment works is a reward in itself, but that is augmented by realizing the potential benefits to society of the new information."
His hope for USM's fall 2021 graduates is that they be mindful of life's opportunities as they take the next steps in their journey.
"I believe a good message for our graduates would be to focus on the third part of a three-part statement by Rabbi Hillel centuries ago," Dr. Shiller said. "The first two parts are: 'If I am not for myself, who will be for me?'; and, 'If I am for myself alone, then what am I?' But the third part is simply: 'And if not now, when?'
"My biggest successes in life have occurred when I seized good opportunities presented to me; but, likewise, my biggest failures have been when I did not immediately act or speak up, even though I knew that I should."
Amy Moody, a marine science doctoral student from Davidsonville, Maryland, says Dr. Shiller has a contagious passion for science and research that shows in his career and through his students.
"He challenges us to think about problems and questions from all different angles, and encourages us to step outside our comfort zones to develop into well-rounded professionals," Moody said. "He always guides us in the right direction, and we all know that, even after graduation, he will continue to work with us and mentor us.
"I'm forever grateful that I've had the opportunity to work with him and look forward to continuing to do so in the future."
Dr. Shiller says he's honored by his selection as Grand Marshal and plans to follow a conventional approach to his duties in the post, despite some ideas others have proposed he consider.
"I don't think I have much in the way of responsibilities besides not tripping while leading the procession or doing anything else embarrassing," he said. "However, some of my colleagues, as well as my wife, have suggested ways in which I might 'augment' my duties, such as by dancing my way into the arena. But I think I will be traditional."