USM Theatre Brings Shakespearean Play to Your Screen
Thu, 04/15/2021 - 07:56am | By: Ivonne Kawas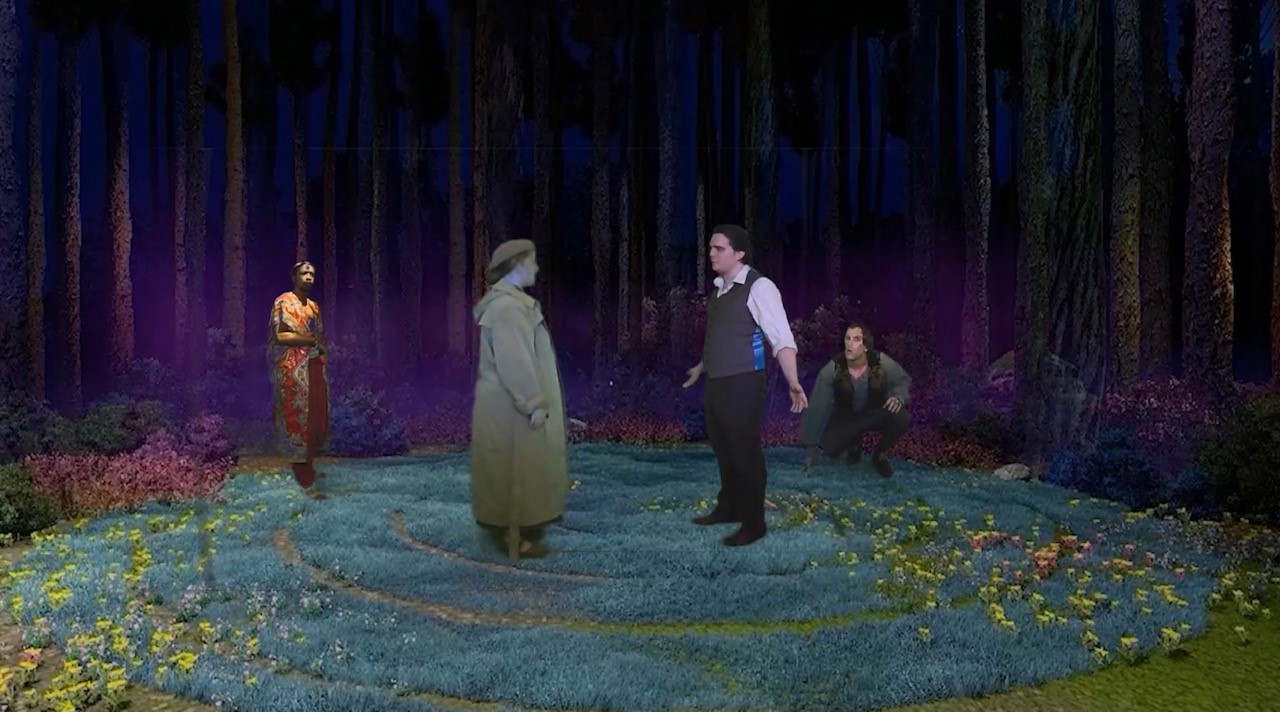 The University of Southern Mississippi (USM) Theatre program, housed in the School of Performing and Visual Arts, is set to culminate its spring 2021 virtual season with Shakespearean comedy A Midsummer Night's Dream. The production will be streamed on April 15, 16, 17 at 7:30 p.m., and a matinée performance on April 18 at 2 p.m. General Admission for the show is $5.
Louis Rackoff, director of the production, believes the cast and crew gained invaluable skills throughout the semester and will bring one of Shakespeare's most performed and beloved plays to life majestically in a hybrid adaptation.
"A Midsummer Night's Dream is a joyous celebration of love and the power of the imagination," said Rackoff. "Audience members will be enchanted, as the story unfolds in a reimagined virtual forest and brings together a dynamic cast in the realm of a fairyland, through the use of the latest virtual techniques."
"This hybrid production will serve as a perfect bridge back to live theatre, in the near-future," Rackoff added.
Jennifer Glass, MFA student studying scenic design and technology from Demopolis, Ala., was the compositing designer for the production. Glass describes her responsibility for the overall look of the stream.
"A compositing designer is responsible for combining visual elements from separate sources into single images," said Glass. "I was in charge of all the elements, including inserting pictures, video backgrounds, and all the different actor's scenes, while ensuring they transitioned smoothly from scene to scene," said Glass.
Glass highlights how impressive it was to see all the moving parts come together and mentions some of the challenges faced to bring this production to life.
"The biggest challenges working on this production were the number of cast members involved; setting up social distanced operations in both Hartwig and Tatum theatre; and the significant amount of elements we were working with, compared to the short time frame we had to work with before the opening of the show," said Glass. "We were impressed with the final production; it was gratifying to see all the moving parts come together."
Aline Toloto, native of Brazil and MFA student studying scenic design and technology, says this production defined virtual triumphs.
"We are proud of our fellow designers, cast and crew members for what we've accomplished with this production, as it is a mix of everything that we've learned in virtual technology in the past months," said Toloto.
"Above all things, the show will challenge the audience's imagination. It brings an opportunity to dream and laugh—together."
For more information about the cast and tickets, visit usm.edu/spva.