And Justice For All: Symphony Hosts A Week of Events on Social Justice
Thu, 03/31/2022 - 09:43am | By: Mike Lopinto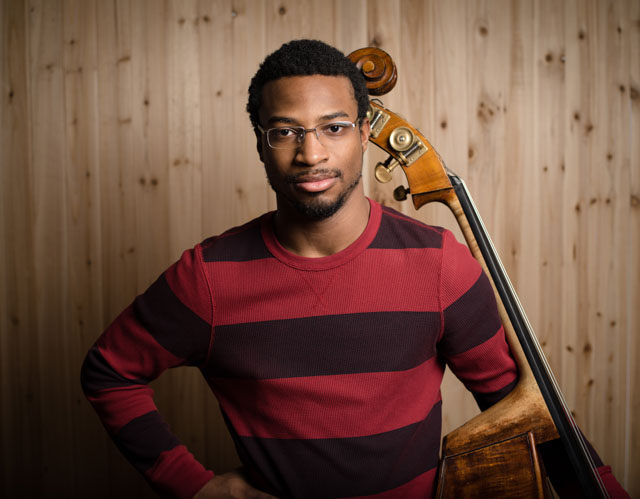 The University of Southern Mississippi (USM) Symphony Orchestra has planned a series of events to raise awareness of social justice issues and drawing special attention to the challenges of diversity, inclusion and equity in the fine arts.
The programming, set for April 19 through April 22, will feature musical performances, guest lecturers, master classes and more. Most are free and the public is encouraged to be involved in this special opportunity for our community.
Special guests include composer and double bass artist; winner of the 2014 Sphinx Competition; and 2016 Young Artists International Auditions, Xavier Foley. Dean of the Preparatory Division of the Julliard School of Music and Trombonist in the Metropolitan Opera Orchestra, Weston Sprott­; Commercial bass artist and founder of "Bassology," Anthony Wellington; and Southern Miss alumna, Dr. Joyce McCall, who now serves as assistant professor of music education at Arizona State University.
The Symphony Orchestra is pleased to partner with the Honors College, Office of Inclusion& Multicultural Engagement, and the Office of Diversity, Equity and Inclusion, as well as School of Music partners, University Bands and the Trombone Studio in this important project.
"It is rewarding to know that so many of our university colleagues and students have a great interest in the topic of social justice, inclusion and equity," said Dr. Michael Miles, director of orchestral activities. "We hope to bring continued awareness to these issues through these partnerships."
The featured performances of a week of activities include the Symphony Orchestra and the Wind Ensemble.
On April 21 at 7:30 p.m. in Bennett Auditorium, Xavier Foley joins the Symphony Orchestra with John Uzodinma, violin, performing Foley's composition For Justice and Peace. The program continues the theme of the week performing Shostakovich's Symphony No. 10 - the first of his symphonies written after the oppressive Stalin regime had ended.
In this work we hear the full range of Shostakovich's enormous talent free of the suppression of the communist bloc.
"Xavier Foley wrote 'For Justice and Peace' to recognize the passing of 400 years since slaves were first brought to the American colonies. Forum provides Foley an opportunity to speak to southern Mississippi about how his music communicates the pain and resilience of those who came involuntarily but founded the nation" said Andrew Haley, Honors College Faculty Fellow and Director of University Forum.
On April 22, the Wind Ensemble welcomes Weston Sprott to perform composer Anthony Barfield's Red Sky. The piece is a representation of the Big Bang Theory and the evolution of people. All the matter, energy, and light were compacted into an infinitely dense point and the universe tremendously expanded. This work focuses on space, matter and energy as a whole.
SCHEDULE
Tuesday, April 19:
2:30-4:30 p.m. – Masterclass with Xavier Foley. Location: Intermezzo Gallery
6:30 p.m. - 8 p.m. – University Forum with guest speaker Xavier Foley – The Use of Social Justice Issues in Classical Composition. Location: Bennett Auditorium
Thursday, April 21:
3 p.m.- 4:30 p.m. – Panel Discussion Challenges in Diversity and Inclusion in the Music Industry. Panelists: Xavier Foley, Weston Sprott, Joyce McCall, and Anthony Wellington. Location: Intermezzo Gallery
5 p.m. – 6 p.m. – Lecture and Q & A with Weston Sprott. Location: The Hub, Room 100.
7:30 p.m. – The University of Southern Mississippi Symphony Orchestra presents …and Justice for All with guest artists Xavier Foley and John Uzodinma. Also featuring Shostakovich Symphony No. 10.
Friday, April 22:
10 a.m. – Noon - Masterclass with Xavier Foley. Location: Intermezzo Gallery
7:30 p.m. – The University of Southern Mississippi Wind Ensemble with guest artist Weston Sprott. Location: Manonni Performing Arts Center
"Music is created and University Forum has a long tradition of partnering with The University of Southern Mississippi's world-class music program to explore where musicians find their inspiration and how they create their compositions" said Haley.