Ethical Challenges in the Battle Against COVID-19 Focus of May 2 Lecture on Hattiesburg Campus
Tue, 04/26/2022 - 15:05pm | By: David Tisdale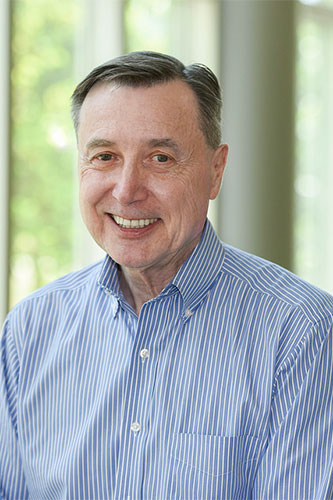 Dr. Gregory Pence, a bioethicist, author, public speaker, and professor at The University of Alabama at Birmingham (UAB), will give a talk exploring answers to fundamental questions about COVID-19, titled "Unmasking the Hidden Ethical Challenges of Fighting COVID-19" Monday, May 2 at 7 p.m. in the Liberal Arts Building's Gonzales Auditorium, (room 108) on the Hattiesburg campus. Admission is free, and the public is invited.
Dr. Pence's presentation is sponsored by USM's newly created Center for Ethics and Health Humanities and supported through the Fairchild Lecture Funds. He will address such questions as: What did we do right, and what did we get wrong in fighting COVID-19? How has it changed us? How did it make everyone a bioethicist? How did it reveal inequities in our medical system? Are we likely to do better in the future?
"We are delighted to have noted bioethicist Greg Pence for the inaugural event sponsored by the University's new Center for Ethics and Health Humanities," said Dr. Sam Bruton, director of USM's Office of Research Integrity, professor of philosophy and an affiliate faculty member in the center. "The topic of Dr. Pence's talk is timely and will be of wide interest to students, health practitioners, and local residents. Drawing upon themes from his recent book Pandemic Ethics, he will discuss the pandemic's 'hidden' ethical challenges, that is, issues that most of us have not heard of or thought much about. "
Dr. Pence has been involved in Bioethics for almost 50 years, often writing about controversial subjects, including human cloning, genetically modified food, alcoholism and addiction, and the COVID-19 pandemic. He has testified before the U.S. Congress and California Senate, given talks in bioethics across the globe, and won every teaching award at UAB. For 33 years, he taught a required course in bioethics to medical students. He has published more than 70 essays in national newspapers and magazines. Dr. Pence is also a previous guest speaker for University Forum, when he gave a talk on Dolly the Sheep and the ethical controversies related to cloning.
For more information about this event, email usmhumanitiesFREEMississippi.
About the Center for Ethics and Health Humanities
The Center for Ethics and Health Humanities sponsors a wide range of educational opportunities on important issues in ethics and bioethics. It sponsors lectures and workshops featuring nationally known sponsors, supports three academic minors, and offers continuing educational opportunities for health professionals. usm.edu/humanities/center-ethics-health-humanities.php