In Conversation with State Department Diplomat-in-Residence: Paid Student Internships Info Session
Fri, 09/16/2022 - 16:12pm | By: Ivonne Kawas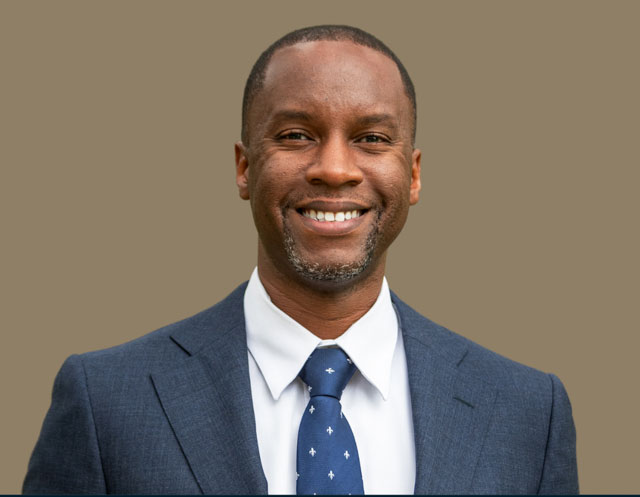 The University of Southern Mississippi's (USM) School of Social Science and Global Studies will welcome J. Nathan Bland, the U.S. Department of State's Diplomat-in-Residence for the Central South, including Louisiana, Mississippi, Arkansas, and Oklahoma, who will discuss his journey at the State Department, paid internships, and fellowships.
The info session is open to all majors and will be held on September 21, 2022 from 10–10:50 a.m. in LAB 109 on the Hattiesburg Campus.
Diplomat Bland noted that earlier this year, Congress provided funding for the State Department to run new paid internship programs. This is of significant impact for students who may have
previously found it difficult to participate in an internship due to the incurred expenses when pursuing an unpaid or volunteer opportunity.
"The compensated internships offered by the State Department can provide our students at USM with impactful opportunities that can lead to full-time employment," said Dr. Edward Sayre, director of the School of School of Social Science and Global Studies. "These opportunities not only provide students with insight into the business of foreign policy and diplomacy, but also equips them with skills that can be applied to other sectors."
Some of the new paid programs Bland will discuss during the info session include: the Colin Powell Leadership Program, focused on recruiting highly motivated students from a variety of backgrounds who aspire to and possess the potential to become future civil service leaders at the State Department, and the Paid Summer 2023 Internships, focused on offering students the opportunity to work in U.S. embassies and consulates throughout the world, as well as in various bureaus located in Washington, D.C. and at Department offices around the U.S.
As a Diplomat-in-Residence at Tulane University, Bland is responsible for recruiting students for possible careers in the State Department. In addition to this, Bland also participates in information sessions, career panels and career fairs where he represents the State Department.
Bland was born in Germany and spent most of his younger years in Leesville, La. by the Fort Polk military base with both parents working for the U.S. military. His family is from Lafayette, La. and Tunica, Miss., and he attended Louisiana College where he studied business prior to attending Seton Hall University's School of Diplomacy and International Relations.
Here are some of the State Department's student programs and general application deadlines:
S. Foreign Service Internship Program: Application period is closed.
Foreign Affairs Information Technology Fellowship: Open now until - Feb. 3, 2023
Rangel Graduate Fellowship: Open now until Sept. 22
Thomas R. Pickering Foreign Affairs Fellowship: Open now until Sept. 29
Colin Powell Leadership Program: Opens mid-late Sept. (NEW)
Paid Summer 2023 Internship: Opens in Nov. (NEW)
William D. Clarke, Sr. Diplomatic Security Fellowship: This Fall (TBD) (NEW)
If you have questions about the info session or are interested in learning more about connecting with the Diplomat-in-Residence for the Central South to discuss the application process contact Cara Wilson at Cara.WilsonFREEMississippi.
Additional Resource: