Renowned Musician Xavier Foley University Forum Presenter for April 19
Wed, 04/13/2022 - 11:48am | By: David Tisdale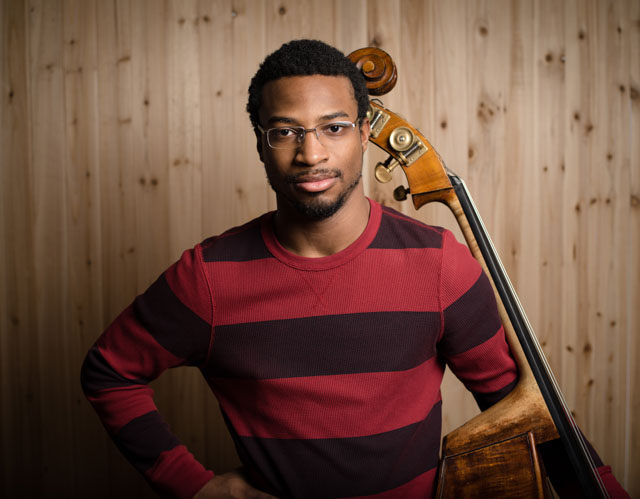 A nationally recognized musical artist who blends social justice into his work will be the guest presenter for the final spring 2022 University Forum program at The University of Southern Mississippi (USM).
Celebrated musician and composer Xavier Foley uses his art as a tool to help promote social justice. His presentation "Social Justice and Music Composition," will be held at Bennett Auditorium on the USM Hattiesburg campus Tuesday April 19 at 6:30 p.m. Admission is free. He will join the Southern Miss Symphony Orchestra along with John Uzodinma on violin Thursday, April 21 at 7:30 p.m. in Bennett Auditorium for a performance of his composition "For Justice and Peace," which has been performed at Carnegie Hall.
Foley's instrument of choice, the double bass, is rarely presented as a solo instrument; however, he was named to New York WQXR's list of "19 for 19" Artists to Watch and featured on PBS Thirteen's NYC-ARTs. He has performed as a concerto soloist with numerous orchestras, including the Atlanta Symphony, Philadelphia Orchestra, and Nashville Symphony.
University Forum, presented by the USM Honors College, is partnering with the USM School of Music in bringing Foley to campus for these events. Learn more about University Forum at usm.edu/forum.