USM Dance Professor Participates in Global Activism Campaign Against Gender-Based Violence
Thu, 12/01/2022 - 04:27pm | By: Ivonne Kawas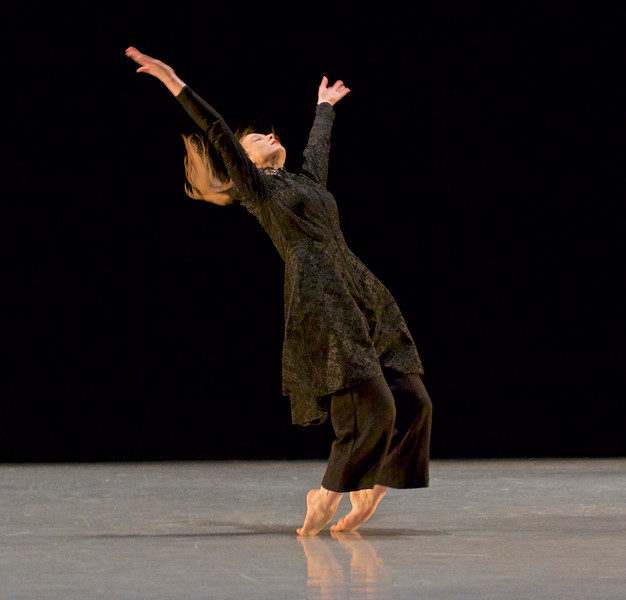 In conjunction with the international campaign "16 Days of Activism Against Gender-Based Violence (GBV)," created by the Center for Women's Global Leadership and UN Women, Dr. Candice Salyers, Assistant Professor of Dance at The University of Southern Mississippi (USM), invited artists from across the world to join her in a virtual performance project. The 16 Days of Activism started this month and runs through December 10, Human Rights Day.
Since its founding in 1991, the campaign has become an international movement to prevent and eliminate GBV and has been implemented in over 187 countries by more than 6,000 organizations.
According to data from UN Women, violence against women and girls remains the most prevalent human rights violation around the world. To put in into perspective, the statistics reveal that more than 1 in 3 women experience gender-based violence during their lifetime; more than 5 women or girls are killed every hour by someone in their own family; and less than 40% of women who experience violence seek help of any sort.
During each of the first 15 days of activism, short videos by each artist will be published along with important information about GBV. On the 16th day, Dr. Salyers will premiere a short dance film that merges the work of all performers.
"This project aims to raise more awareness about GBV," said Dr. Salyers. "It will also allow the artists involved to contribute performances created for an important effort as global citizens."
Contributing artists include: Olena Kolomoiets from Ukraine; Nadra Majeed Assaf based in Lebanon; Jee Eun Ahn from Seoul, South Korea; Danielle Tekut based in Vermont; Heather Harrington based in New Jersey; Kate Seethaler based in Pennsylvania; Federica De Francesco based in Italy; Elissar Hanna based in London; Cathy Nicoli & the Roger Williams Dance Program based in Rhode Island; Sona Pogossian from Armenia; Lucia Grace Young based in Hawaii; Alba Vieira based in Brazil; Jessie Owens based in Vermont, Candice Salyers based in Mississippi; and Jes Kalled based in Japan.
"Join us in taking a stand to end violence against women and girls by amplifying voices and sharing our project," added Dr. Salyers.
The entire project will be featured on Instagram and on an accompanying campaign website. Others can play a role and demonstrate solidarity by sharing the project to spread educational information, artistic work, and support this advocacy effort.
Learn more about the Global 16 Days Campaign by visiting 16dayscampaign.org.