USM Graduate Joins Faculty at Texas University
Fri, 08/05/2022 - 11:08am | By: David Tisdale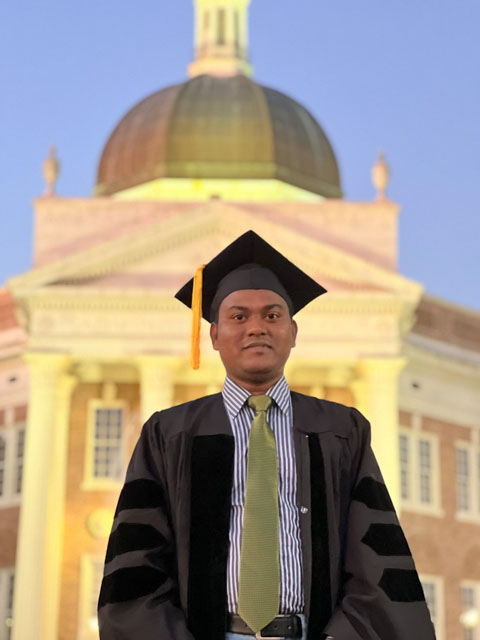 Rashid Mia, who earned his doctorate in chemistry from The University of Southern Mississippi (USM) in December 2021, has accepted a tenure track faculty position at Stephen F. Austin University (SFA) in Nacogdoches, Texas as an assistant professor of chemistry beginning in the 2022 fall semester.
A native of Bangladesh, Dr. Mia will serve as PI (principal investigator) for a laboratory in SFA's chemistry program, while also mentoring undergraduate and graduate students. At USM, he worked as a postdoctoral research associate in the Wallace and Miao Research Group.
Dr. Mia's research area is inorganic and supramolecular chemistry, in which he synthesizes small organic molecular probes that act as colorimetric and fluorescent sensors to detect toxic analytes such as organophosphates, and nerve agents, as well as biologically and environmentally important metals and anions.
The USM Chemistry program is housed in the College of Arts and Sciences' School of Mathematics and Natural Sciences. For information about the USM Chemistry program, visit https://www.usm.edu/graduate-programs/chemistry.php.