Gab Reisman Named 2022-23 USM Blaine Quarnstrom Playwright in Residence
Thu, 11/10/2022 - 13:58pm | By: Ivonne Kawas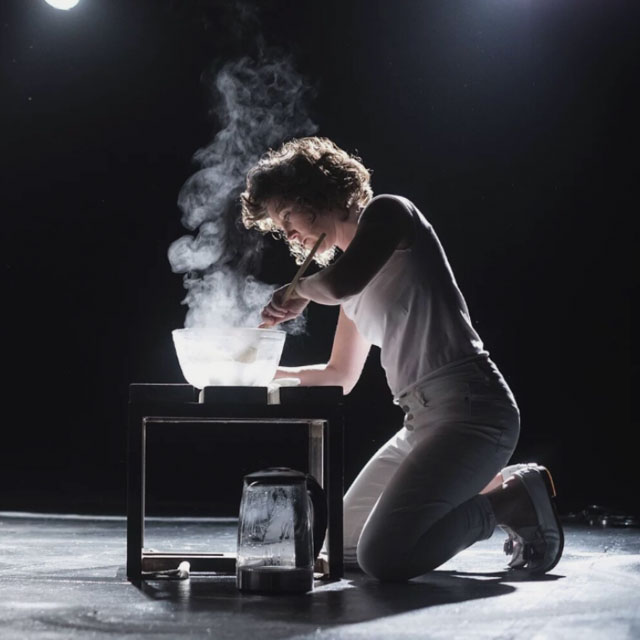 The University of Southern Mississippi (USM) English and Theatre programs are set to host the 2022-23 Blaine Quarnstrom Playwright Series Nov. 16-19 featuring New York/New Orleans based playwright and producer Gab Reisman. The series will be held on USM's Hattiesburg campus.
As a playwright-in-residence she will conduct: two public question-and-answer (Q&A) sessions on her working methods and on industry trends, four dedicated writing workshops for students in both programs, and performances by USM students of selections from the playwright's work.
"Our annual playwright series is a chance for our theatre and creative writing students, as well as the entire campus community to learn from and interact with one of our nation's strongest emerging voices in the world of dramatic writing," said Dr. David Coley, assistant professor of theatre. "We are extremely grateful to be able to host a world-class writer each year."
The Q&A sessions will be held on Thursday, Nov. 17 at 7:30 p.m. and on Friday, Nov. 18 at 9:30 a.m. The first session will focus on the playwright's specific works, creative journey, learning experiences, and approaches, while the second will focus on the current state of American theatre. Additionally, the performances by USM students of selections from the playwright's work will be on Nov. 18 at 7:30 p.m. The Q&A sessions and performances, to be held in the Hartwig Theatre, are free and open to the public, students, faculty, and staff.
The series also features four days of learning starting on the 16th and continue into the 19th with four dedicated writing workshops, open to students in the English & Theatre programs.
Gab is a MacDowell Fellow, an Orchard Project, Ingram New Works, I-73, and New Victory Lab alum and a former NNPN playwright-in-residence. Additionally, Gab has taught playwriting and theatre making at the University of New Orleans, NYU, and SUNY Purchase, and UT Austin.
Her work has been developed, produced, or commissioned by The NOLA Project, Humana Festival of New Plays, Fusebox, Clubbed Thumb, Page 73, Sundance Theatre Lab, the Playwrights' Center, ZACH Theatre, among others.
Her plays Spindle Shuttle Needle and Catch the Wall have appeared on multiple Kilroys Lists and won the Holland New Voices Award.
Besides her own work, Gab builds immersive and devised performances in non-traditional spaces, most recently with utopia-based trio Bender/Mars/Reisman, and her own incubator Brooklyn Yard.
Previous playwrights-in-residence have included Phillip Howze, Robert Icke, Guillermo Reyes, Robert Caisley, Kia Corthorn, Dawson Moore, Beth Lincks, and Gary Garrison.
Check out the Blaine Quarnstrom Playwright series' schedule.
---
About the Series
Founded in 2006, USM's Blaine Quarnstrom Playwrights Series fosters the writing of dramatic literature by students from both the Theatre and English programs. The goal of the Series is to foster student writing through Q&A sessions and creative writing workshops led by a leading American playwright. Over a single weekend, the playwright-in-residence structures four consecutive writing workshops derived from personal writing methods and techniques. In the past these sessions have focused on format writing for ten-minute plays, crafting expressive dialogue, and conceiving and developing effective structure and engaging characters.