USM Hosts Prestigious Psychology Society Meeting on Hattiesburg Campus
Wed, 06/29/2022 - 15:52pm | By: David Tisdale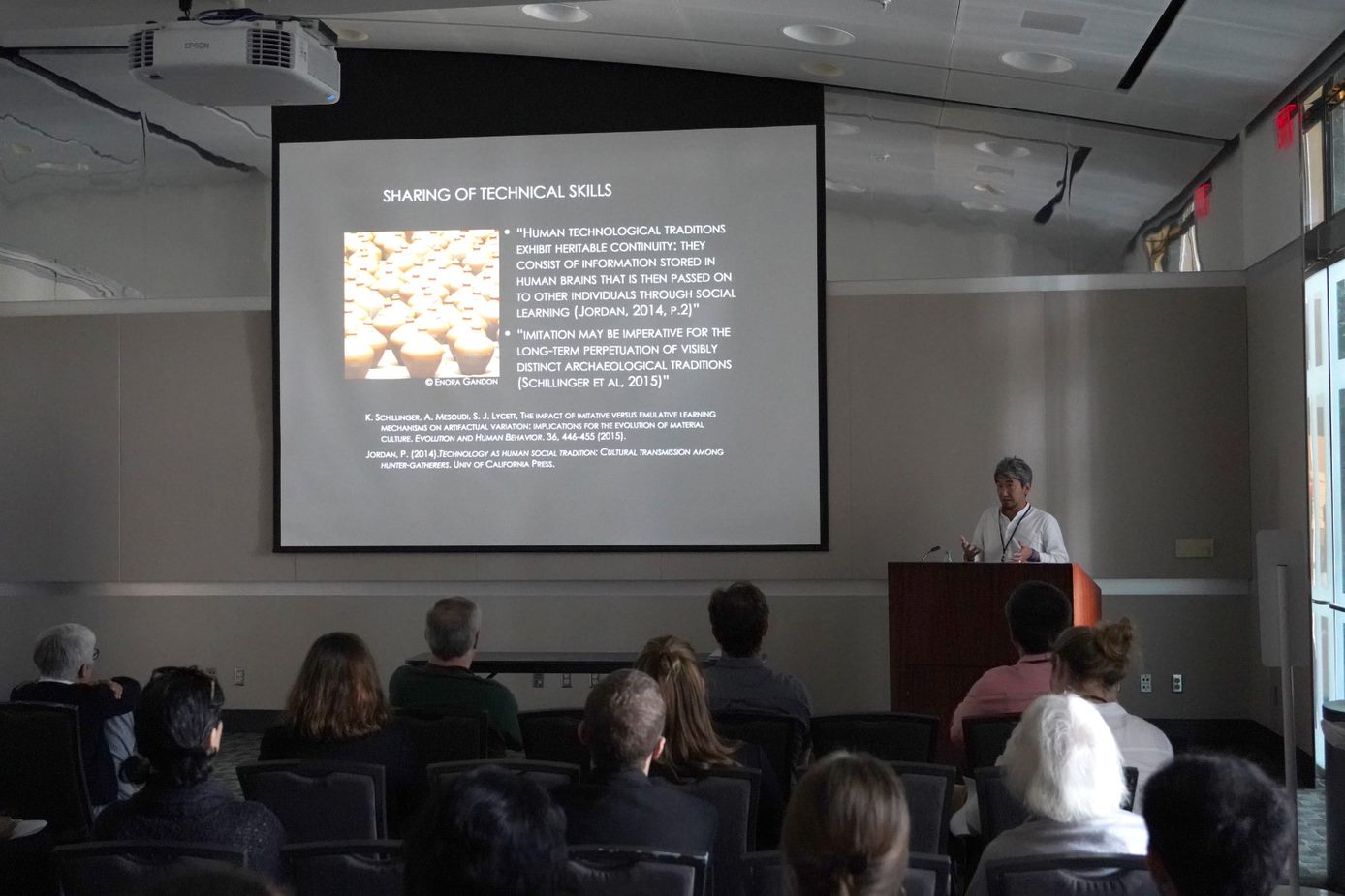 More than 50 scholars from across the U.S. and around the globe with expertise in the study of perception and action, cognitive psychology and experimental psychology convened on The University of Southern Mississippi (USM) Hattiesburg campus June 23-25 for the 2022 North American meeting of the International Society for Ecological Psychology (ISEP).
The interdisciplinary event included topical panel discussions and poster presentations, featuring cognitive psychologists, kinesiologists, philosophers, engineers, university faculty and graduate students. Dr. Alen Hajnal, an associate professor in the USM School of Psychology and coordinator of both its Brain and Behavior Ph.D. Program and Perception Action Cognition Laboratory, was principal organizer of the meeting, held at the Trent Lott Center.
According to Dr. Hajnal, the purpose of the event was to further the understanding of cognition from a perspective treating the mind, body and environment that surrounds us as one system that should be studied together, using the scientific method.
"This was the first in-person gathering of this group after [mandated restrictions lifted from] COVID, and we had lively, informative discussions and presentations, tremendous networking opportunities, and the establishment of new science collaborations between participants in the study of cognition," he further noted. "We're grateful for the support of the University in hosting this event."

McKenzie Gunter, a recent graduate of Western Kentucky University who is coming to USM this fall as a graduate student in Dr. Hajnal's Perception Action Cognition Lab, made a poster presentation on her collaborative research project, "Aging and the Perception of Tactile Speed." Gunter said the meeting was a good opportunity to get a glimpse into the world she will be researching in for the next few years in graduate school.
"For an incoming graduate student, it really meant a lot to have a chance to present here, and the opportunity to meet with and talk to scholars in the field from varying age groups and fields of expertise," Gunter continued. "It's been an amazing experience because I've learned a lot from seeing and hearing about all of the other research that has been presented and discussed."
The USM School of Psychology is in the College of Education and Human Sciences. For more information about the college and school, visit usm.edu/education-human-sciences.