Center for Faculty Development Welcomes Renowned National Educator Felten for University Convocation
Mon, 08/15/2022 - 13:27pm | By: David Tisdale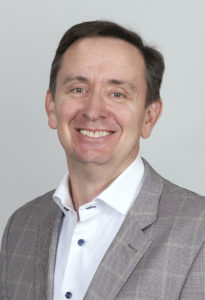 Dr. Peter Felten, a professor of history and executive director of the Center for Engaged Learning at Elon University in North Carolina, will be the keynote speaker for The University of Southern Mississippi's (USM) fall 2022 University Convocation on Wednesday, August 17 at 1:15 p.m. in Bennett Auditorium on the Hattiesburg campus.
Dr. Felten's presentation, to be held in conjunction with Faculty First Week at the university, will focus on the power of connection in higher education to ignite learning and a sense of belonging within an academic community. He will be introduced by USM President Dr. Joseph S. Paul.
A leading national scholar on teaching and learning, including on the dynamics of relationship-building and its impact on student success in higher education, Dr. Felten is co-author, along with Leo Lambert, of Relationship-Rich Education: How Human Connections Drive Success in College. A former president of the International Society for the Scholarship of Teaching and Learning and of the POD Network (the U.S. professor society for educational developers), he is also co-editor of the International Journal for Academic Development and a fellow of the John N. Gardner Institute for Excellence in Undergraduate Education.
"Dr. Felten's research focuses on how faculty, staff, and students connect through learning experiences inside and outside of the classroom, and his book Relationship-Rich Education offers intentional ways to help students make meaning and gain a sense of belonging, said Dr. Kelly Ferris Lester, director of the Center for Faculty Development. "With the Faculty First Week Theme "Connect: Building Community at Southern Miss," Dr. Felten's approach can inspire and provide tools for faculty and staff in sustaining our community."
A livestream of Dr. Felten's presentation can be viewed at this link: Livestream available at this link:https://youtu.be/H5KyRsKYgWE. For information about the USM Center for Faculty Development, visit - https://www.usm.edu/faculty-development/index.php.