USM Interior Design Students Earn Awards at Regional ASID Competition
Thu, 05/04/2023 - 12:59pm | By: Ivonne Kawas Prado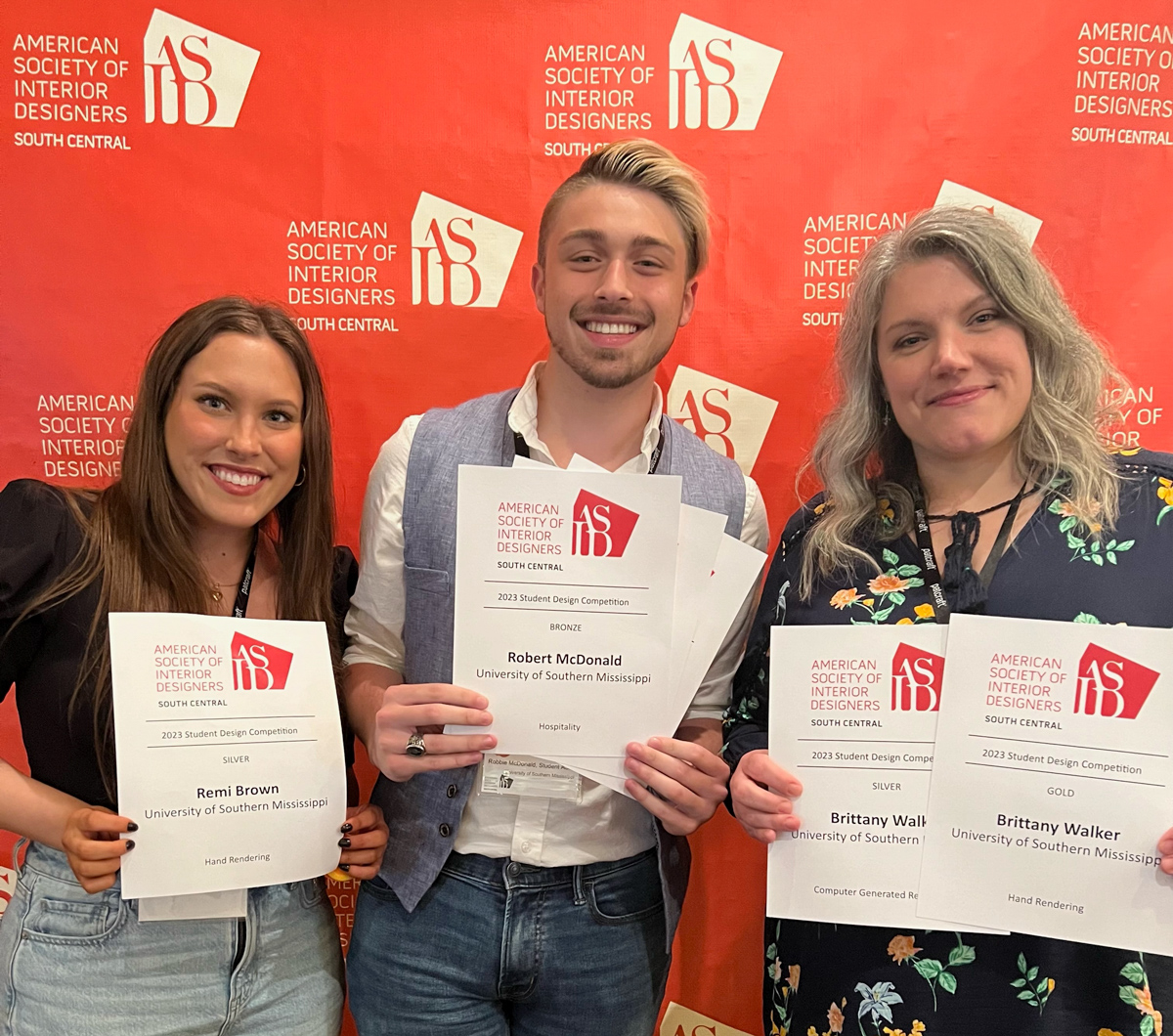 Students from the Interior Design program in the School of Construction and Design at The University of Southern Mississippi (USM) were honored at the regional ASID Awards held by the American Society of Interior Designers (ASID) South Central Chapter in New Orleans, La.
Brittany Walker, a native of Bogalusa, La., won a Gold Award in hand rendering and a Silver in computer rendering; Robbie McDonald, a native of Metairie, La., won a Silver Award in workplace design and two Bronze Awards in computer rendering and hospitality design; and Remi Brown, a native of Summit, Miss., won a Silver Award in hand rendering.
The South Central Chapter of ASID recognizes the most outstanding work by interior design students each year, and includes member universities based in Arkansas, Mississippi, and Louisiana.
"I am very proud of the accomplishments of our interior design students, who have dedicated much time and effort to their studies, and winning these ASID Design Excellence Awards identifies them as some of the top performers in our region," said Claire Hamilton, associate professor in interior design. "Their submissions were reviewed by professional interior designers through a blind review process, similar to the same format that the professional design awards are scored."
In addition to winning these awards, students attended the 2023 ASID Annual Design Summit for the South Central Chapter. They participated in multiple professional development workshops as well as networking opportunities.
Robbie McDonald, who is also a member of the Honors College, recognized the honor of being selected as a winner.
"Being recognized at this level is a confirmation of our hard work over the years and how well that effort has paid off," said McDonald. "This award is not only important for personal distinction, but also for the reputation of the program. It shows the quality of work and of the students that we have in the Interior Design program here at USM. I am truly humbled to have received these awards and I look forward to hearing about other students' successes after graduating."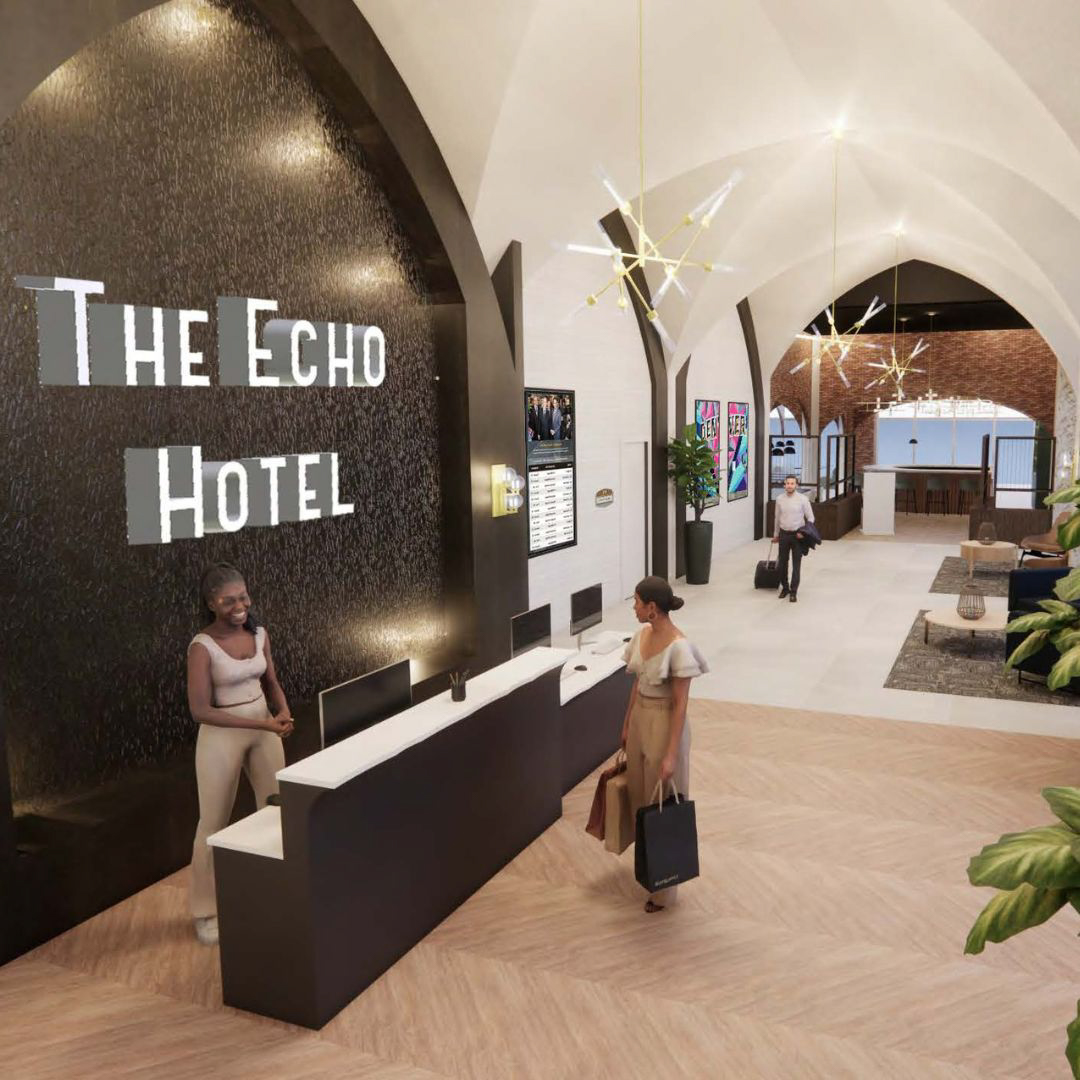 McDonald received a Bronze award for his project titled "The Echo Hotel" in the hospitality category. This hotel also won a Bronze for one of the renderings that was submitted by itself in the Computer-Generated Rendering category. The concept behind the hotel was to design an isolating and relaxing space where someone can self-reflect and find a muted gothic environment to stay.
Lastly, McDonald won a Silver award for his project titled "PCF Architects" in the workplace category. The concept of his architecture firm located in Houston, Texas, was inspired by a modern vibe and included a variety of amenities like meditation rooms, a cafe, a gym, and conference spaces throughout two floors. Pops of color were utilized throughout the design to give personality to the space as well as distinguish between different design and administration teams.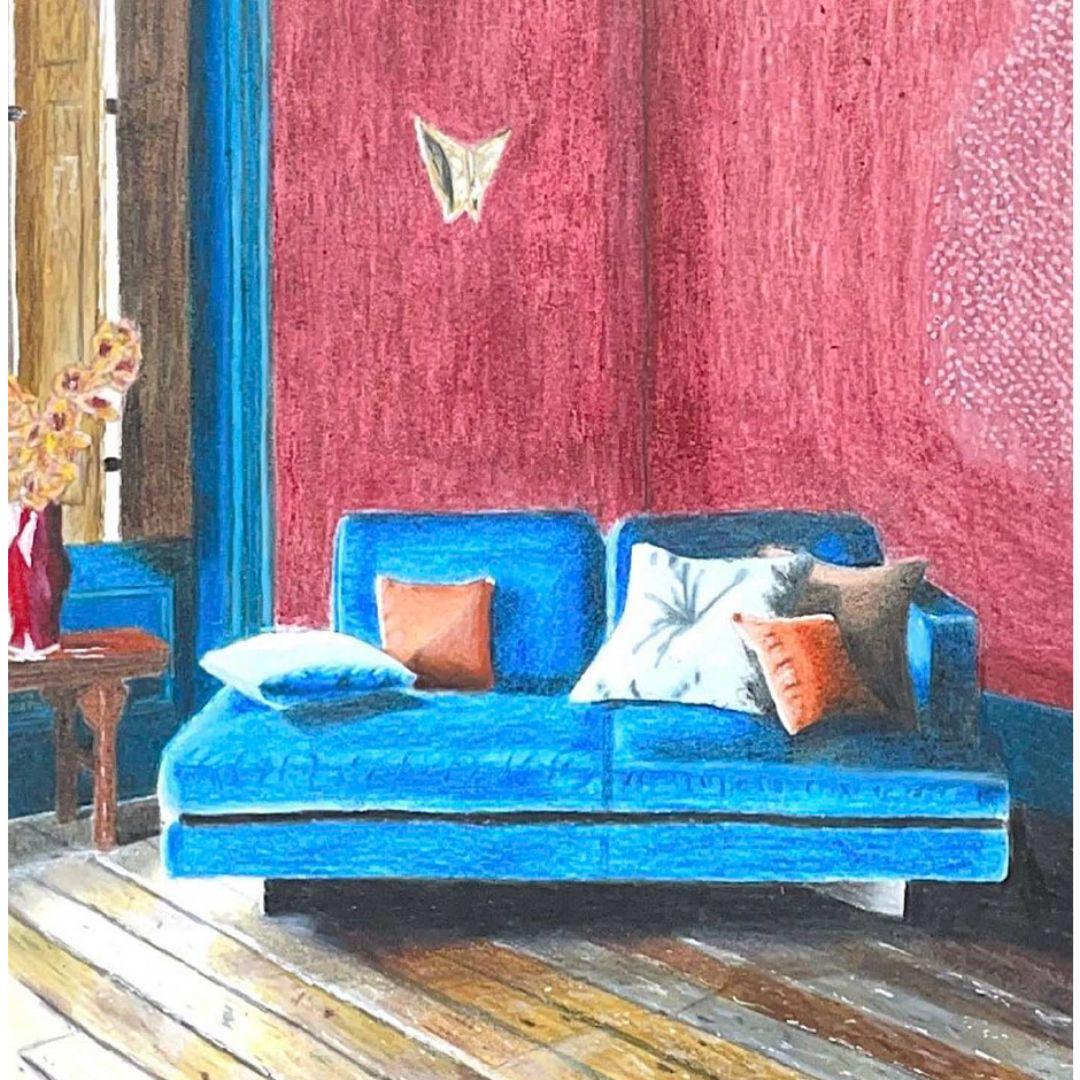 Remi Brown received a Silver award for a hand rendering that went into depth about color theory and concepts learned in the classroom. Brown notes that "it was interesting to see colors change by mixing them together or layering them."
Visit the website of the Interior Design program to learn more or call 601.266.4895.