World-Renowned Boston Brass Quintet to Perform in Hattiesburg
Thu, 09/21/2023 - 10:42am | By: Mike Lopinto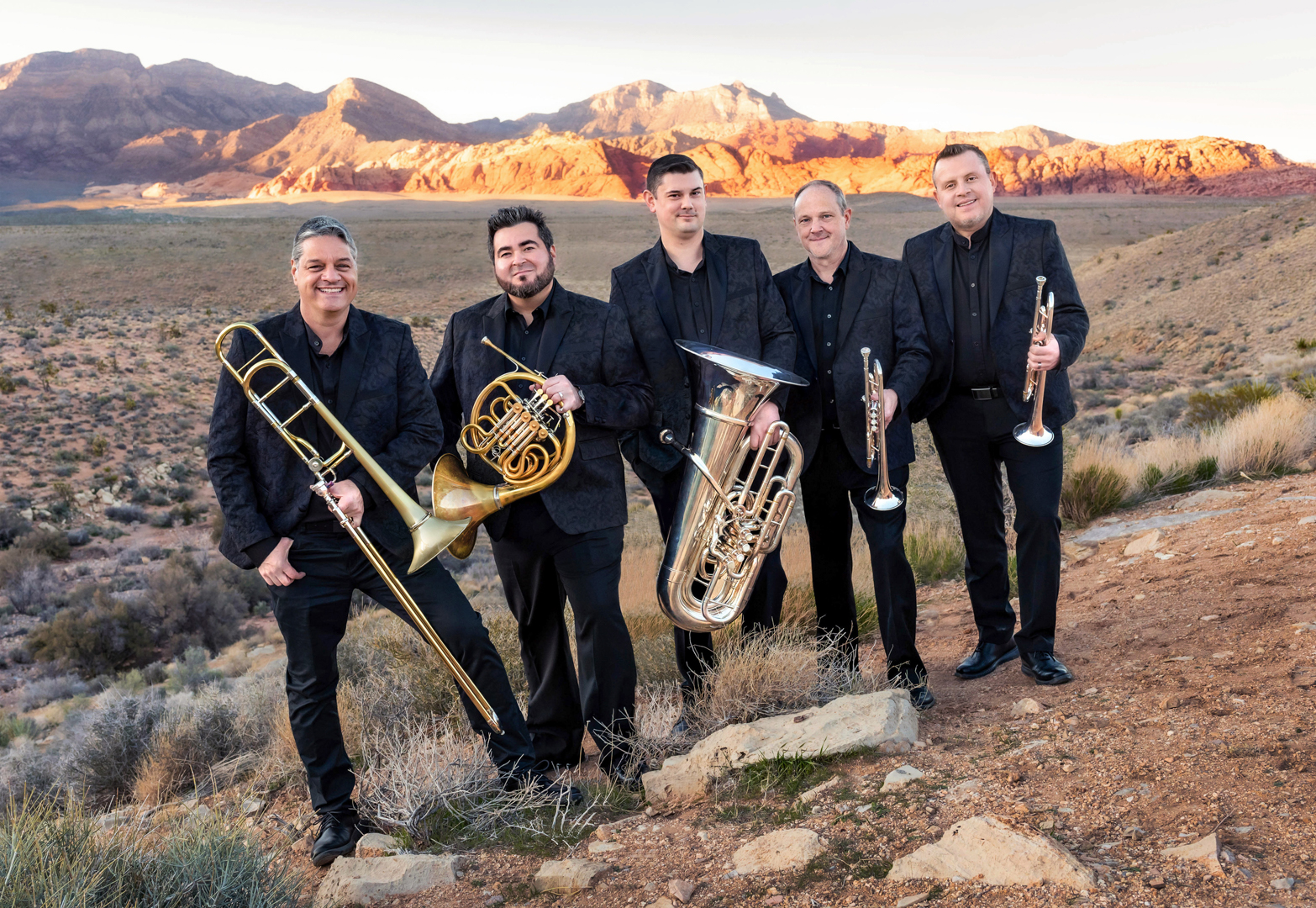 Internationally known for a "one-of-a-kind music experience," the Boston Brass will perform with the University of Southern Mississippi's (USM) premiere wind band, the Wind Ensemble, on Friday, Sept. 29 at 7:30 p.m. and then with The Pride of Mississippi at halftime at the USM vs. Texas State on Saturday, Sept. 30.
The group is presented with support from Partners for the Arts. The Wind Ensemble concert is free and open to the public. The game is ticketed at southernmisstickets.com.
"I am so excited to have the world-renowned Boston Brass in Hattiesburg," said Dr. Travis Higa, associate director of bands and director of The Pride of Mississippi. "Being a trumpet player myself, the Boston Brass has been musical heroes of mine as long as I've been studying music. To be collaborating with them at Southern Miss is checking off a bucket list item for me."
Since its inception in 1972, the Boston Brass Quintet has treated audiences in all 50 states and over 30 countries worldwide to an innovative blend of music that "bridges the ocean" of classical sophistication and modern sound. The Quintet is on the forefront of musical innovation, often working with modern composers to produce new works to excite audiences while simultaneously giving back to the music community by conducting sessions and masterclasses with up-and-coming musicians.
A highly sought-after group, the Quintet has had residencies at notable institutions such as the Eastman School of Music, The Julliard School, and The Royal Academy of Music in London.
"I hope that our students, community, and fans take advantage of this incredible opportunity," continued Higa. "We are grateful to Partners for the Arts and the Yamaha Corporation for sponsoring these performances."