Southern Miss School of Music Celebrates the Life of Denny Behm
Wed, 01/25/2023 - 09:12am | By: Mike Lopinto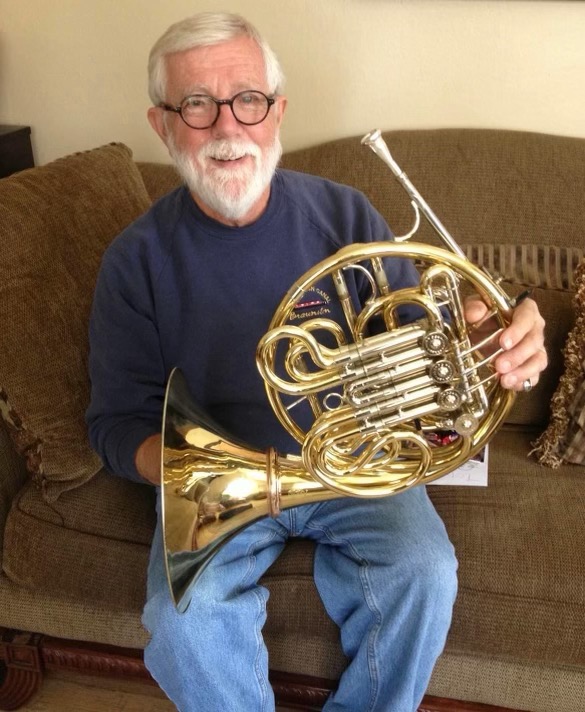 The University of Southern Mississippi (USM) School of Music will host festivities celebrating the life of beloved horn professor, Dennis "Denny" Behm, Feb. 3-5 with multiple events in and around the School of Music on the Hattiesburg campus.
Dubbed "Hornfest," the events will culminate in a recital performance given by Behm's previous students and the current USM Visiting Professor of Horn on Sunday, Feb. 5 at 3:30 p.m. at Marsh Auditorium. All festivities and recital are free and open to the public.
Activities, rehearsals, and remembrances will be held all weekend to honor the memory of Behm, including a walk around the Hattiesburg campus on Saturday, Feb. 4 at 10 a.m., a bike ride on Sunday, Feb. 5 at 9 a.m., and trips to his favorite restaurants. The closing recital will feature many of Behm's students, including Erik Ralske and Brad Gemeinhardt from the Metropolitan Opera Orchestra, and a performance from the assembled horn choir.
"Mr. Behm was an exceptional teacher," said former student, Mary Wood (USM Honors College student 1995-2000, summa cum laude). "He approached each student with a natural curiosity, humility, and a sincere desire to figure out what they were truly passionate about, whether it fit the standard mold or not. He would use whatever tools were necessary (many of them very creative!) to spur each student on to success in their chosen goals. That so many accomplished professionals are gathering from around the world to honor his memory is itself a legacy. Denny's gift was enabling others to find their own."
Behm began his teaching career at USM in 1974 and served on the faculty for 29 years. During his tenure at Southern Miss, he inspired and motivated his students, many of whom have achieved successful careers in music.
"The legacy of Behm and the Southern Miss horn studio is felt all over the world," said Dr. Robert Detjen, visiting assistant professor of horn at Southern Miss. "A history of exceptional education, musicianship, and humanity are the hallmark of USM and Denny was the personification of this."
For more information, contact Dr. Rob Detjen, robert.detjenFREEMississippi