History Professor, Students Engage in Pine Belt Area Cemetery Preservation Project
Fri, 09/08/2023 - 08:36am | By: David Tisdale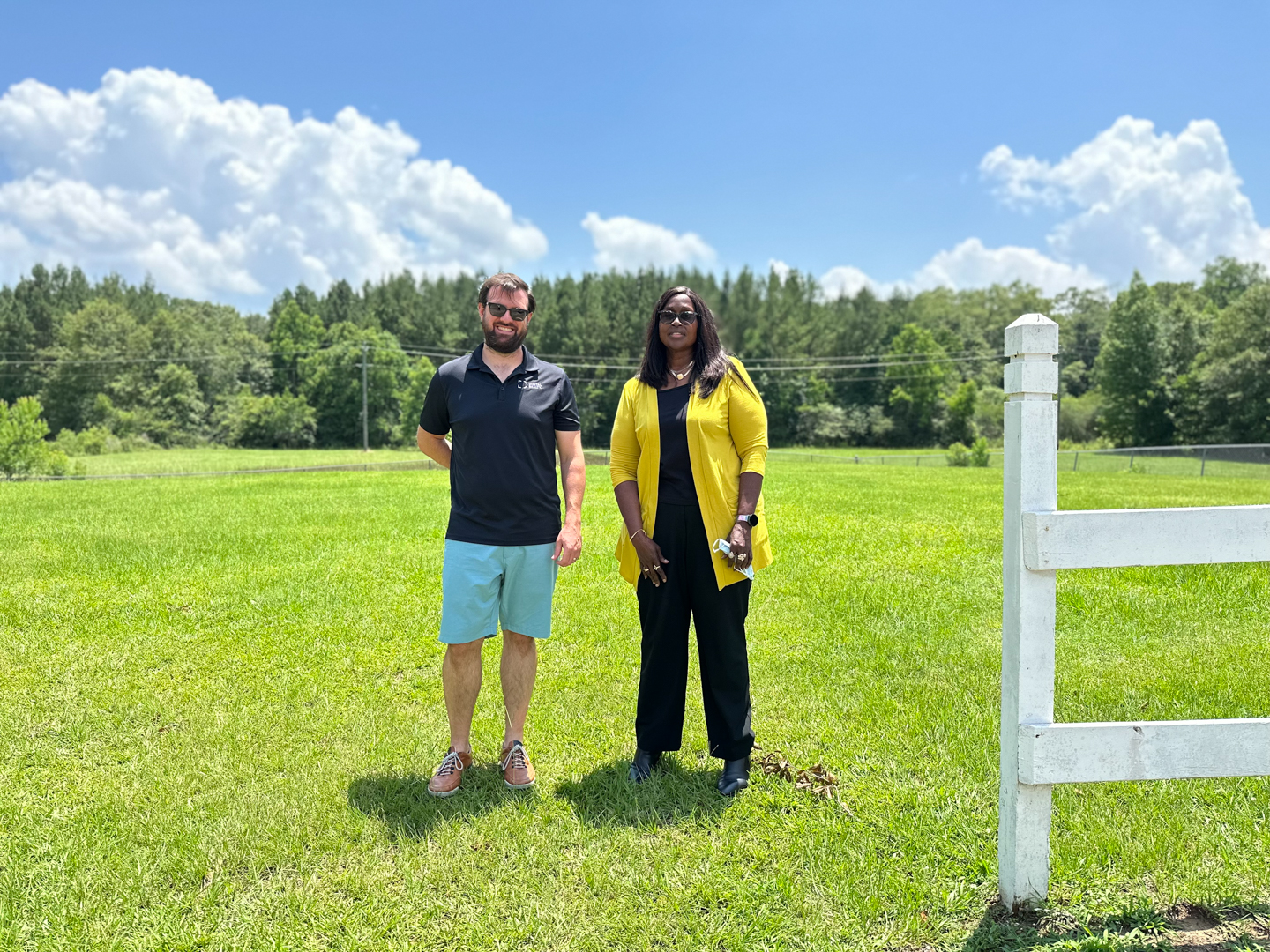 A special preservation project involving a historic Jones County, Mississippi cemetery is being led by a University of Southern Mississippi (USM) School of Humanities faculty member who hopes his and the efforts of student interns will benefit the relatives and friends of those interred there.
Dr. John Winters, assistant professor of history at USM and coordinator of its Public History Certificate program, is working with Ellisville State School (ESS), a historic residential school for persons with mental and developmental disabilities, to develop a Master Preservation Plan for use by ESS for their on-site cemetery. Dr. Winters will lead a team of five USM student interns who will work at ESS to catalogue the cemetery, photograph, and take rubbings of faded headstones, develop a sitemap to identify those interred based on archival collections, and catalogue headstones and gravesites in need of more substantial restoration.
At the end of the cataloguing process, students will integrate these surveys into a Master Preservation Plan which will make the cemetery more accessible to ESS stakeholders. This will include a digital map using GIS techniques, the digitization of archival material, and, if necessary, the creation of plans for future gravesite restoration.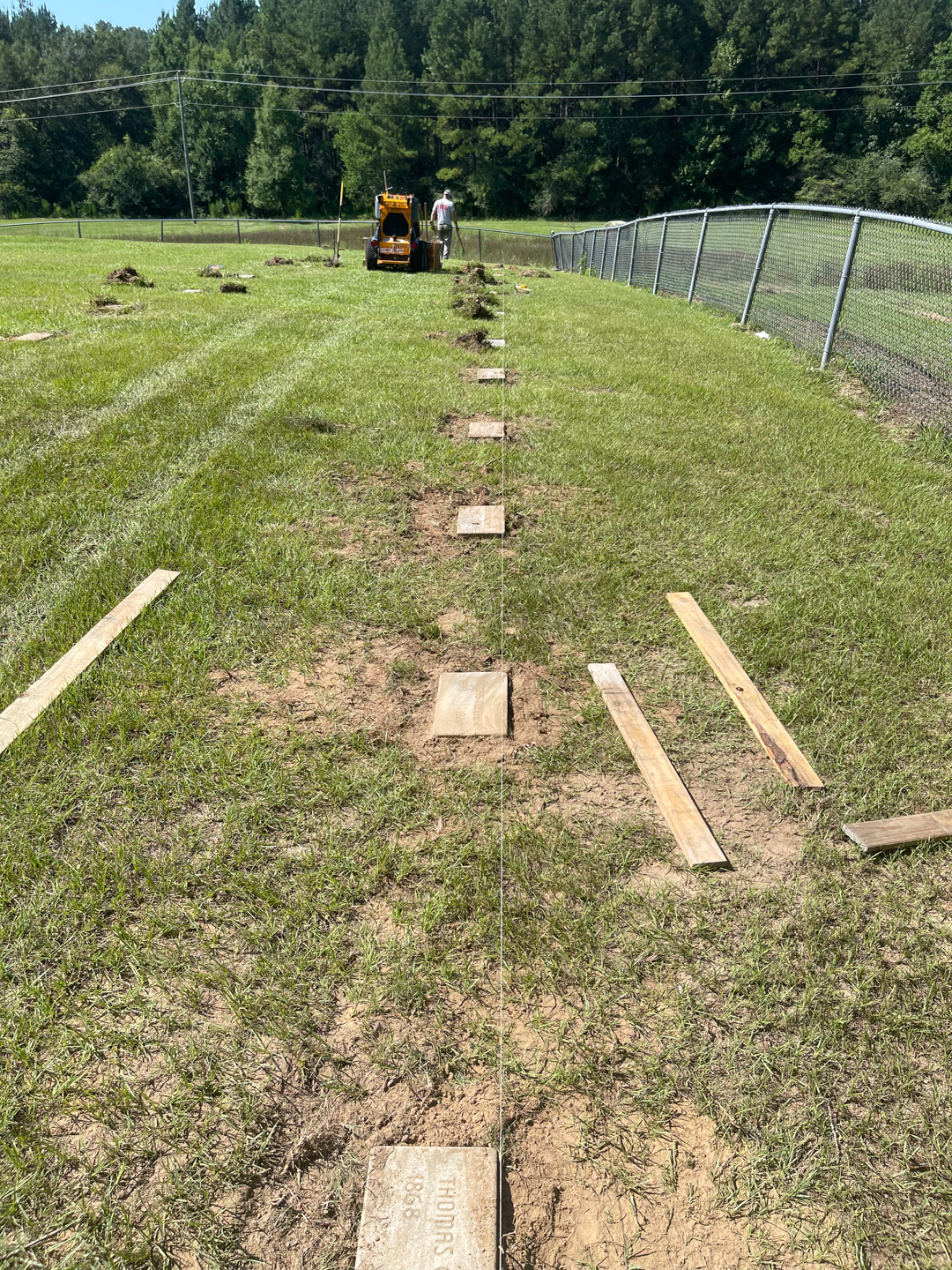 ESS was established just over 100 years ago in 1921; its stated mission is to provide comprehensive services to persons with intellectual and developmental disabilities and to equip them with the skills and resources needed to live in the community. The ESS Public Relations Department oversees the cemetery, the final resting place of persons who received services at ESS in years past and whose graves are still visited by family members and friends.
A collaboration between the agency's director, USM alumna Rinsey McSwain and the ESS Public Relations Department, along with support from the Mississippi Department of Mental Health, began in 2021 with a study and recommendations for the ESS Cemetery Preservation Project. The project's initial goals included restoration of headstones that had sunk over time due to common erosion and in need of cleaning. Dr. Winters was later contacted by ESS administrators for further input and assistance with the effort.
"The Cemetery Preservation Project is indeed a special project," Dr. Winters said. "The cataloguing and mapping of the ESS cemetery will inventory - for the first time - an important aspect of an historic state institution.
"With the completion of the site survey and digital map, friends of ESS and the people they serve can easily find the location of family members interred in the cemetery since the institution's founding in the early 20th century."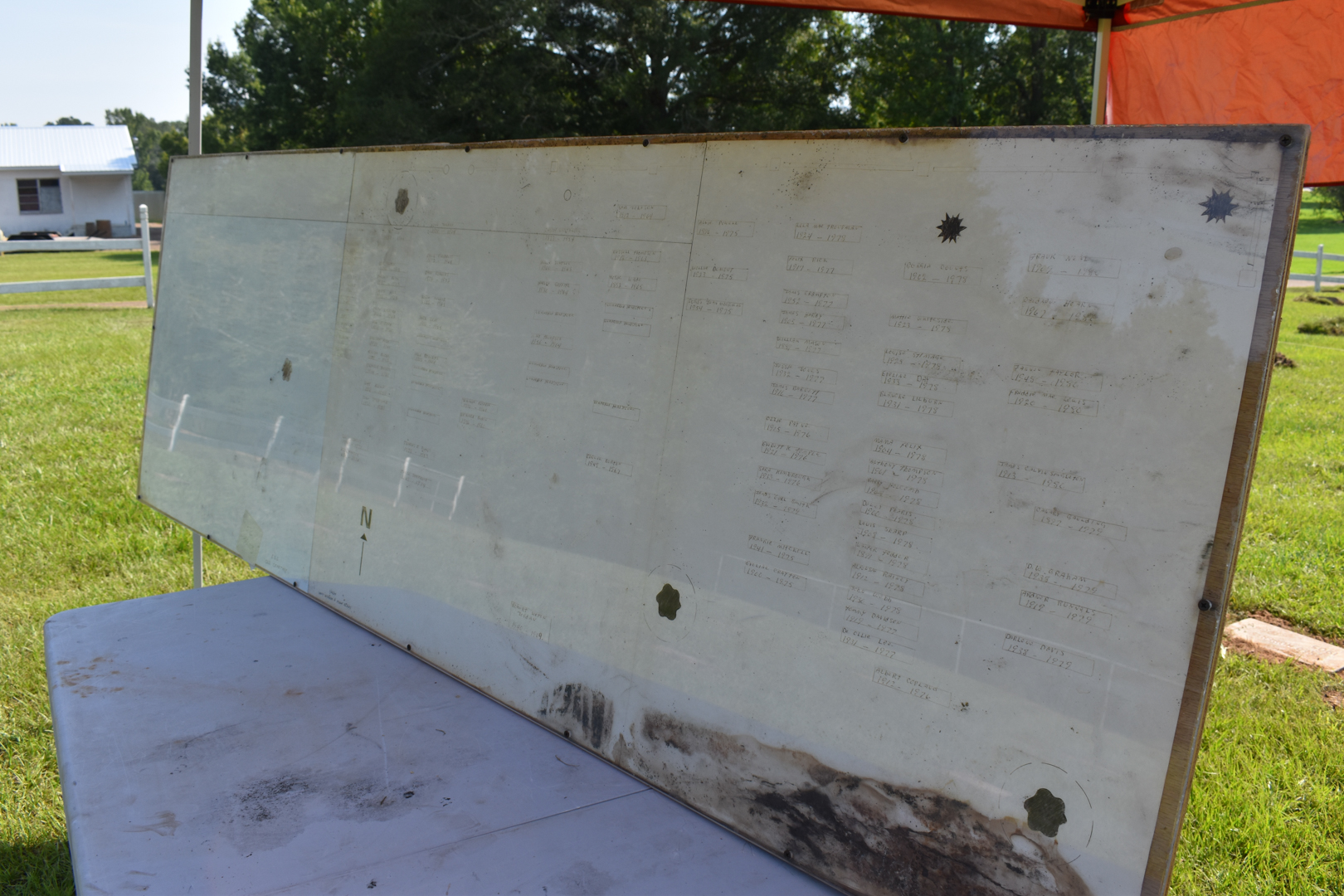 Rinsey McSwain, agency director for ESS, said she's very pleased to partner with USM, her alma mater, on the project.

"It is so important to preserve our cemeteries," McSwain continued. "One day when we are all long gone, there will be a mapping system to pass down to the people who take over ESS." She also thanked Victoria Everett, director of the Public Relations Department at ESS, for her efforts on the project and connecting with USM on the collaboration.
Dr. Winters was awarded the Conville Endowment for Community Engaged Teaching and Research Award for the project, established to honor Dr. and Mrs. Richard L. Conville and support and reward excellence in community-engaged teaching and research for funding interns for this project. Dr. Conville is a Professor Emeritus of Communication at USM.
The project will give student interns training and hands-on experience in preservation, planning, and disability sensitivity, as well as a unique opportunity to lend their research and public service skills to a project of real value to the institution and community.
"Not only that, but they will gain hands-on and practical experience preserving an important Mississippi institution and, in the process, gain job-ready skills in applied humanities," Dr. Winters further noted.
Students interested in joining this paid internship opportunity should reach out to Dr.%20Winters. This team will consist of four undergraduate interns and one graduate intern.
The USM School of Humanities is housed in the College of Arts and Sciences. Learn more about Dr. Winters' work in the school.