USM Connoisseur Series Opens with Two Performances
Tue, 01/17/2023 - 08:41am | By: Mike Lopinto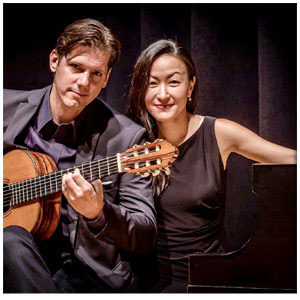 The University of Southern Mississippi (USM) School of Music opens the 2023 Connoisseur Series season by presenting husband and wife guitar and piano duo, Lina Morita and Jay Kacherski, on Jan. 26, at 7:30 p.m. in Marsh Auditorium on the Hattiesburg campus. On Jan. 31, the Akropolis Reed Quintet will perform at 6 p.m., also in Marsh Auditorium.
Both concerts are presented free to the public thanks to the generous support of the Mr. and Mrs. James Simrall, Jr. Arts Endowment and a grant from Partners for the Arts.
"The opportunity to experience these incredible international talents here in our school is a gift for our students and the community," said Alexander Russakovsky, director of the Connoisseurs Series.
Guitarist and Fulbright Scholar Kacherski met pianist Morita when they were both working on masters and doctorates at The Eastman School of Music. Kacherski received his doctorate from The Butler School at UT-Austin. Morita is Professor of Piano at McNeese State University and Kacherski is guitar instructor at Loyola University of New Orleans, the University of New Orleans, McNeese State University, & NOCCA - the New Orleans Center for Creative Arts.
Celebrating their 13th year making music with a "collective voice driven by real excitement and a sense of adventure" (The Wire), Akropolis has "taken the chamber music world by storm" (Fanfare). As the first reed quintet to grace the Billboard Charts (May 2021), the band of five reed players and entrepreneurs are united by a shared passion: to make music that sparks joy and wonder.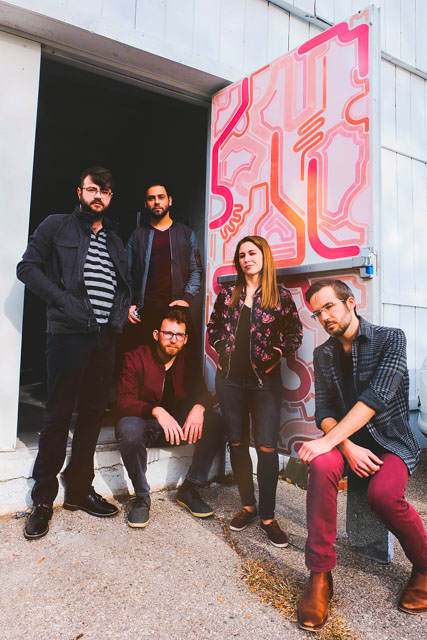 Winner of 7 national chamber music prizes including the 2014 Fischoff Gold Medal, Akropolis delivers 120 concerts and educational events each year and has premiered over 130 works. Akropolis' 22-23 season will include premieres of the music of Augusta Read Thomas and Omar Thomas; imaginative renditions of music by Ravel, Bernstein, Rameau, Shostakovich, and Gershwin; and touring their 4th album, Ghost Light, lauded for its "range, agility, and grace" (The Whole Note).
The Connoisseurs Series is a premiere, guest artist event series hosted by the School of Music. Representing each applied area (winds, piano, voice, and percussion) with annual guest artist performances, visiting artists for the remainder of the performance season include the Akropolis Quintet on January 31; Marshall Gilkes, trombone on March 4; the Lysander Piano Trio on March 21; and "Magnificent Bird" featuring Gabriel Kahane on April 21.

These renowned performers augment the training School of Music students regularly receive by the world-class faculty housed within the school and add to the rich musical offerings presented annually to the Hattiesburg and regional community. The public is invited to enjoy these incredible guest artists for these one-night-only concert events.