EagleTHON Rebounds from Pandemic with Successful Dance Marathon
Wed, 05/24/2023 - 04:39pm | By: Dr. Emily Holmes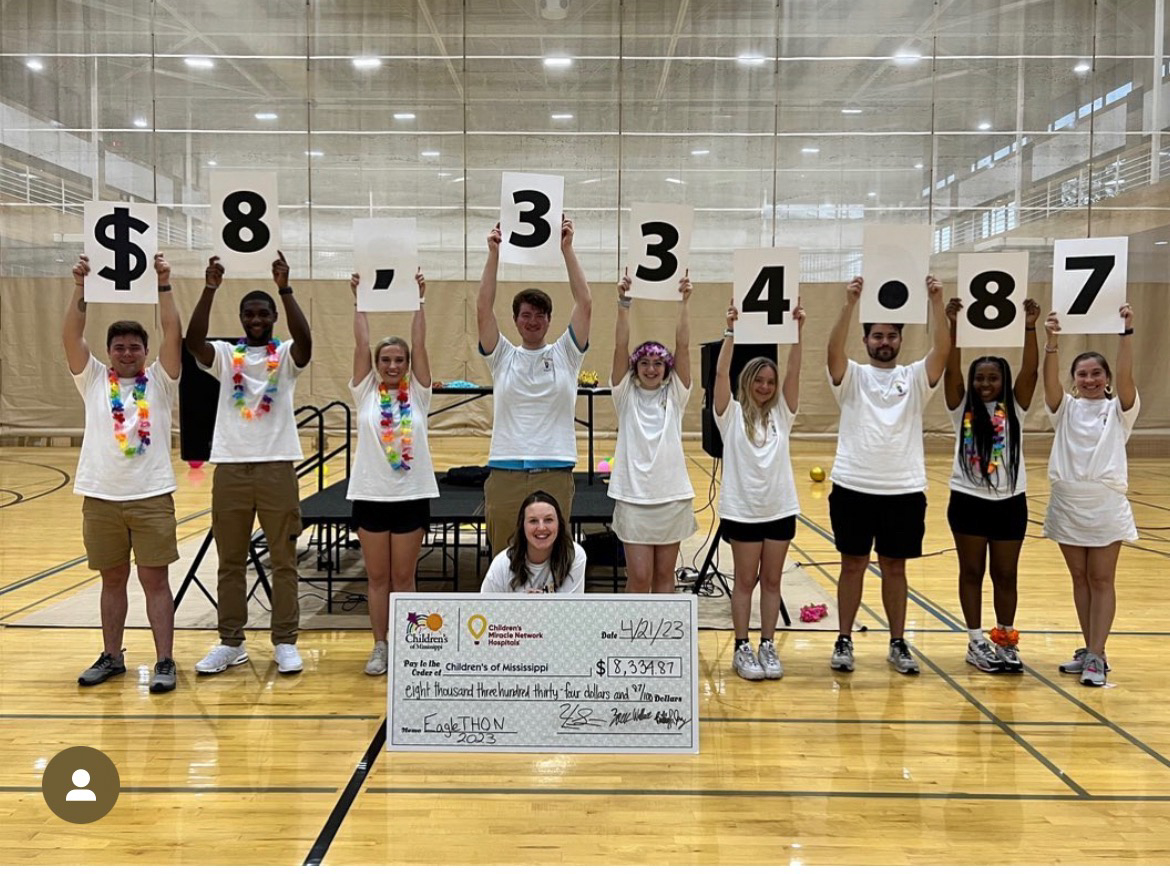 EagleTHON at The University of Southern Mississippi held its first in-person dance marathon since the COVID-19 pandemic during the spring 2023 semester, an annual event held in coordination with Dance Marathon, a nonprofit, student-led, year-round philanthropic program created and supported nationally by the Children's Miracle Network.
The event's goal is to raise money and awareness for children and their families that suffer from illnesses and need immediate help and treatment. Funds raised through EagleTHON go to the local Children's Miracle Network Hospital, Children's of Mississippi Hospital in Jackson, Mississippi.
Bringing the event back in-person was no small feat, but the day turned into a great success. Held in the Payne Center on the Hattiesburg campus, participants engaged in a variety of activities like dodgeball, tug-of-war, and a Zumba class. The event included close to 100 participants, along with three miracle families joining in the day's efforts that resulted in a total of more than $8,300 raised.
Hunter Smith, vice president of event management for EagleTHON, oversaw planning for this year's event. "I am most proud of my fellow executive officers and our advisors for putting in the hard work and dedication to ensure that the first year back since the pandemic could be a major success," he said. "We look forward to raising the bar and fundraising even more money next year."
EagleTHON is a registered student organization in the USM Office of Leadership and Student Involvement (LSI). For more information on student organizations or EagleTHON, email LSI.