Textbook by USM Professor to Set Standard for Spanish Instruction
Tue, 11/14/2023 - 09:24am | By: Ivonne Kawas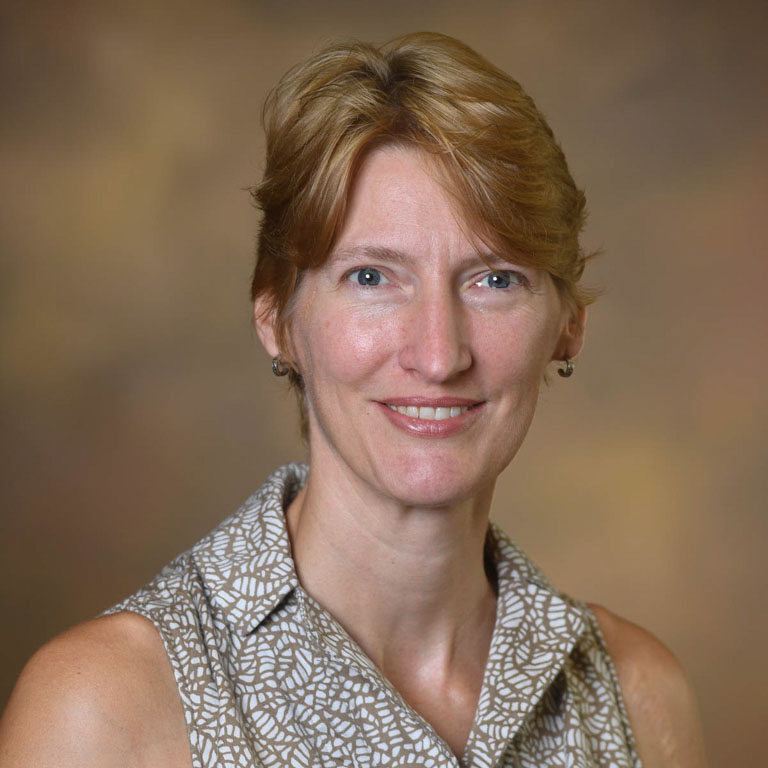 University of Southern Mississippi (USM) Professor Dr. Leah Fonder-Solano recently released the second edition of the intermediate Spanish textbook, "En tu medio." This new edition, published by Vista Higher Learning, the leading educational publisher of language learning products in the United States, is packed with interactive and multimedia content, online tools, and short films—offering an immersive learning experience that takes Spanish instruction to the next level.
Dr. Fonder-Solano, professor of Spanish at USM in the World Languages program, highlights how this edition promises to transform the way students engage with learning the language.
"This new edition was like starting over in a lot of ways because we were working with Vista Higher Learning, a publishing company that caters specifically to language learning. We were able to create an unparalleled digital learning environment with integrated content, resources, and tools built exclusively to enhance the students' learning experience," said Dr. Fonder-Solano.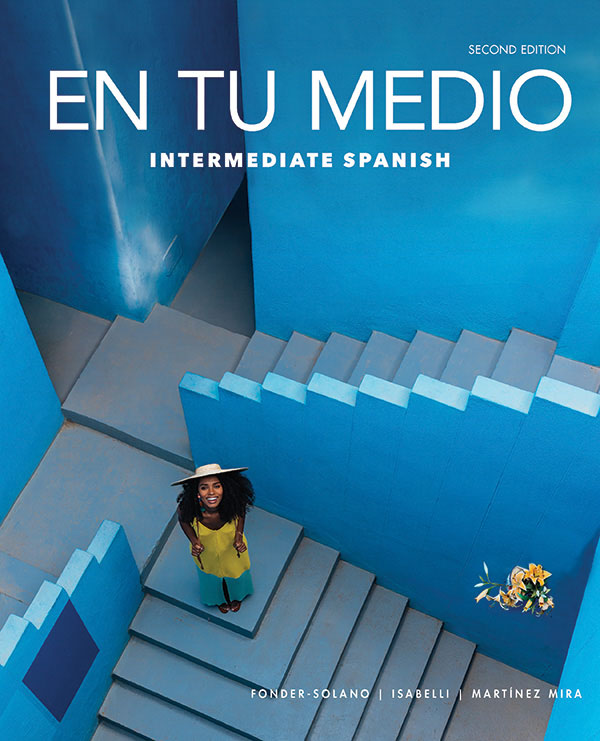 Unsatisfied with textbook options for second-year Spanish, Dr. Fonder-Solano brings an interactive program to life that complements her first-year text while building new skills in a meaningful context.
"This was a labor of love for me. I was unhappy with textbook options for second-year Spanish: they just seemed to run students through all the grammar of the language. I envisioned a book that would complement our first-year text and build students' real-world language skills and cultural knowledge more holistically with exciting authentic materials. I found a fabulous author team that shared this vision," said Dr. Fonder-Solano.
The program, co-authored by Casilde A. Isabelli from the University of Nevada, Reno and María Isabel Martínez Mira from the University of Mary Washington, features a highly visual format, student-friendly themes, and dynamic and culturally relevant content, including authentic short films, blogs, social media, and profiles of real people.
"Vista Higher Learning sets the industry standard with its amazing visuals and graphic design," said Dr. Fonder-Solano. "On top of that, it hosts content in a leading Learning Management System that fully supports each text, making it easy to learn in class or online. Practice activities are online, interactive, and take students from recognizing new ideas through application. This immersive experience also includes amazing art, music, literary selections, and award-winning short films from around the Spanish-speaking world."
To overcome the challenges of the twenty-first century classroom, the interactive program will help students build skills from the introductory level toward the higher-level proficiency using a task-based and student-friendly approach.
"Today's students are pragmatic: they want to be able to apply what they learn to the real world, whether that be study abroad, international internships, a job that requires language skills, travel, or volunteer work," said Dr. Fonder-Solano."The book is designed with that in mind: it uses task-based learning to constantly show students what they are able to accomplish using the language. Rather than teaching about culture, it practices high-frequency vocabulary and grammar within authentic cultural contexts."
Dr. Fonder-Solano notes that one of the most popular features is the integration of five critically recognized short films, Cortometrajes, produced for Spanish-speaking audiences, to maximize students' comprehension and forge a personal connection to the culture.
"I took on the exciting role of choosing and writing activities for the films that went into the text. I watched more than 200 hours of films to select culturally and stylistically diverse films that students would love, learn from, and watch repeatedly for different purposes in the lesson. Films range from about four to twenty minutes, and we've gotten great feedback; this is one of the most popular features of the text," she said.
The Vista Higher Learning second edition is set to make its official debut this month at the 2023 American Council on the Teaching of Foreign Languages (ACTFL) Convention and World Languages Expo in Chicago.
"As this second edition makes its debut, we can't wait to see it take teaching and learning of intermediate Spanish,literacy, and culture to a higher level."