USM Professor Gisewhite Earns Prestigious Early-Career Research Fellowship
Thu, 02/09/2023 - 10:15am | By: Van Arnold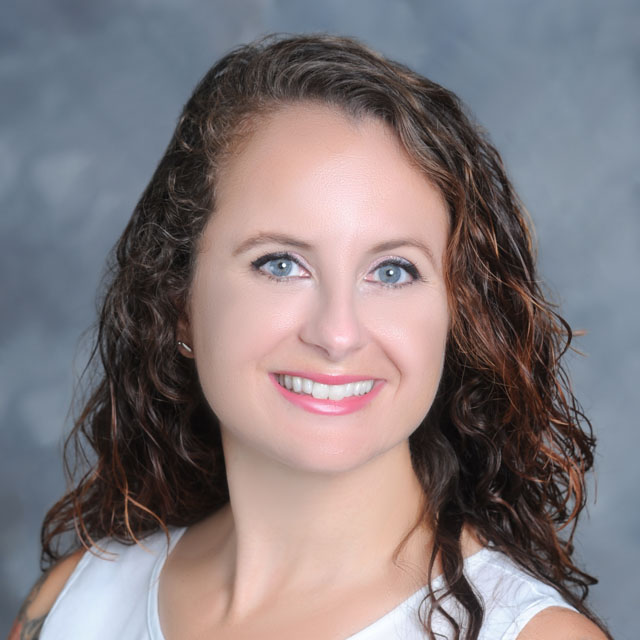 Dr. Rachel Gisewhite, Assistant Professor in the Center for STEM Education at The University of Southern Mississippi (USM), has been selected as an Early-Career Research Fellow by the Gulf Research Program (GRP) of the National Academies of Sciences, Engineering, and Medicine.
Gisewhite is part of the 2022-2024 cohort in the inaugural Education Research track. She is one of just four researchers to earn the prestigious award nationwide and the only educator representing the State of Mississippi.
"I was ecstatic, and thought I misread the email," said Gisewhite when describing her reaction to the announcement. "I called my director (Dr. Julie Cwikla) right away to share the news."
The Gulf Research Program's Early-Career Research Fellowship helps researchers during the critical pre-tenure phase of their careers. Fellows receive a $76,000 financial award along with mentoring support to provide them with independence, flexibility, and a built-in support network as they take risks on untested research ideas, pursue unique collaborations, and build a network of colleagues.
Gisewhite's research primarily examines how K-12 students and undergraduate pre-service teachers interact with the natural world, community partners, scientists, and other community stakeholders to determine how these various relationships and interactions impact their efficacy to act.
"A major goal of science education is to promote scientific understanding for our students, where students can use this knowledge to think critically and make informed decisions to act on social and personal issues they face in their everyday lives," said Gisewhite. "However, because my research interests are focused on environmental and eco-justice within science education, I consider how these scientific understandings are co-constructed through various other factors, like social, historical, and political, in order to help students gain a full understanding of their place in the natural and social world."
Cwikla, Director of the Center for STEM Education at USM, is quick to commend Gisewhite for her commitment to science education.
"Dr. Rachel Gisewhite is an emerging leader in science education research. I'm excited she's been inducted into this impressive group of scholars," said Cwikla." This type of opportunity can truly shape and catapult an early career professor. This recognition of excellence reflects the goals and mission of the Center for STEM Education and the University."
Gisewhite, a native of Cortland, Ohio, earned her undergraduate degree in marine sciences from the University of South Carolina (2005) and a master's in science education from the University of Georgia (2008). She received her doctorate in science education from the University of Georgia (2012) and a master's in hydrographic science from USM (2020).
Gisewhite notes that the financial award will be helpful in supplementing her current research initiatives, which will ultimately strengthen her research and its benefits to Gulf Coast communities. Among her key objectives is to use a portion of the financial award to support a graduate student whose research interests align with her projects.
"In addition to that assistance, I want to be able to provide the same kind of direct mentorship and guidance I had in my own doctoral program to one of our students," said Gisewhite.
Gisewhite points out that mentorship is a crucial component of the GRP Fellowship. As part of the program, research fellows are allowed to select a mentor to work alongside for the next two years. "And their explicit instructions were to choose someone that could not only guide us through our research, but could mentor us in other ways, like in maintaining work-life balance," said Gisewhite.
Gisewhite selected Dr. Alisa Lowrey, Professor in the School of Education at USM, as her mentor. She highlights Lowrey's community connectedness and research values as significant factors in the relationship.
"I am looking forward to learning from her ways to navigate various aspects of academia, community and school partnerships, and maintain a strong research agenda," said Gisewhite. "She also has young adult sons and is a former military wife. As a military spouse with young sons myself, I believe I can really benefit from her experiences and advice in maintaining work-life balance, her experiences in academia as a working mother, how she connects with her work and those in her research communities, and so much more."
Dr. Kelly Lucas, Interim Vice President for Research at USM, expressed confidence that Gisewhite will flourish in her new research endeavor.
"Receiving an Early-Career Research Fellowship is a defining moment as it represents highly selective recognition of not only the recipient's accomplishments but also of their future potential," said Lucas. "I am confident that Dr. Gisewhite will be a very successful fellow for the Gulf Research Program."
To learn more about the Gulf Research Program's Early-Career Research Fellowships, visit nationalacademies.org/our-work/early-career-research-fellowship.