USM Teacher Residency Program Awarded $2.3M TQP Grant
Fri, 09/29/2023 - 01:16pm | By: Karelia Pitts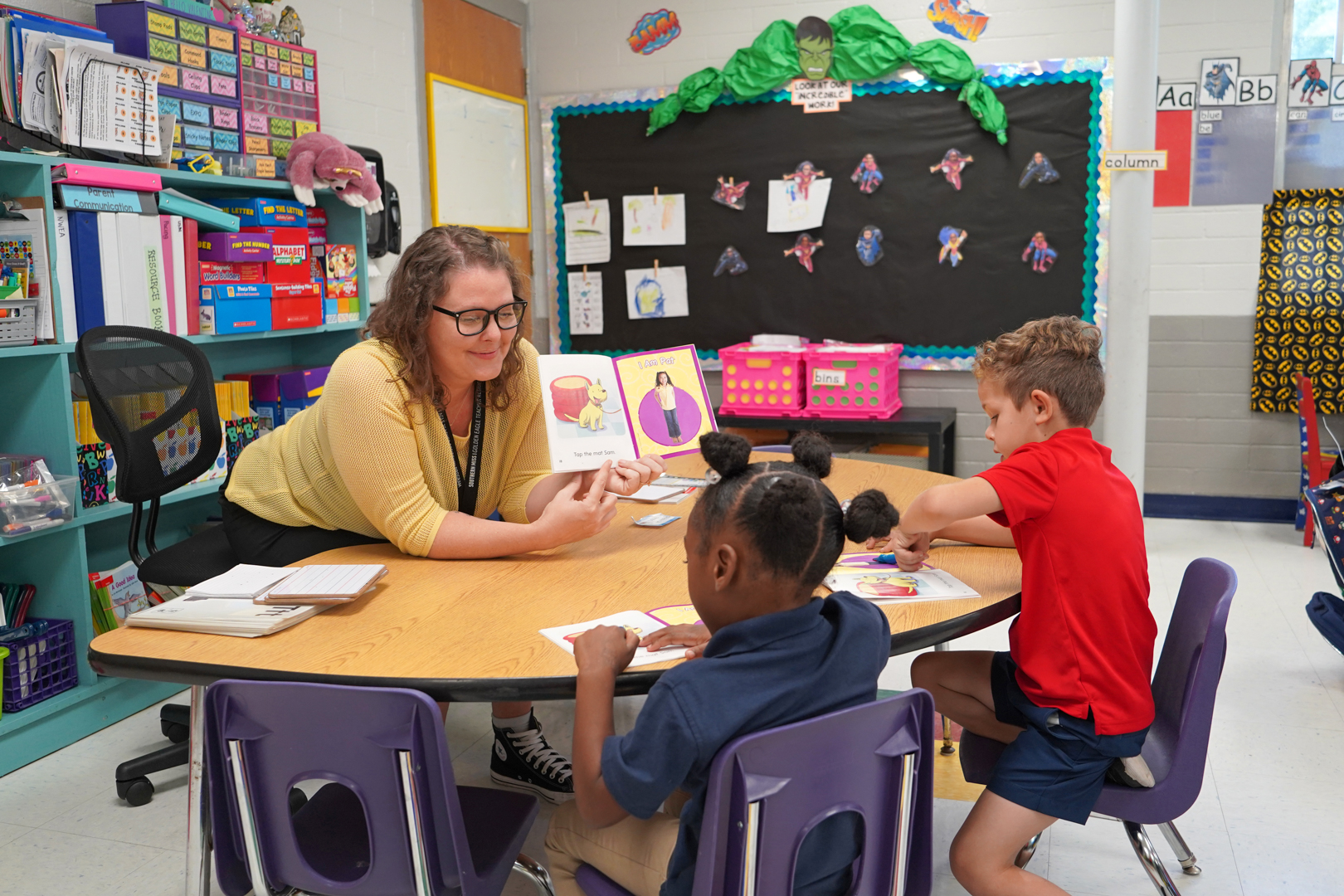 The University of Southern Mississippi School of Education is set for a $2.3 million expansion of its Golden Eagle Teacher Residency Program through a Teacher Quality Partnership (TQP) grant from the U.S. Department of Education.
"Teacher residency has proven to be an incredibly effective method for us to train teacher candidates and provide them with the experience and support needed to excel and stay in the profession," said Dr. Trent Gould, dean of the College of Education and Human Sciences. "As we continue working to meet the great need for educators in Mississippi, it is critical that we secure resources for the long-term sustainability of this innovative approach to teacher education. Our faculty are dedicated to research and practice that advances teacher preparation, and we are thrilled to see their efforts supported with such a substantial investment."
In 2019, the Golden Eagle Teacher Residency Program began with a select group of undergraduate students who completed their senior coursework online while gaining an entire school year's worth of experience in an elementary classroom under the mentorship of an accomplished teacher.
The fifth cohort of undergraduate teacher residents from USM began their placements in schools throughout the Pine Belt this fall. After the upcoming year of planning and preparation, members of the 2024-25 cohort will benefit from expanded resources made available through the TQP grant funding.
"USM has successfully prepared high-quality educators since it was chartered in 1910, and we are excited to write the next chapter in our university's story by continuing to find and develop creative ways to recruit, train, support, retain and reward aspiring teachers and leaders in Mississippi's schools," said Dr. Gretchen Goode, assistant professor in the School of Education and principal investigator for the grant. "We will fine tune our plans over the next year to ensure the next phase of our teacher residency program serves our state even better through offerings grounded in adult learning principles, empirically based strategies, and scientifically valid, high-impact practices."
The primary goal of the TQP grant is to reform the current residency model at Southern Miss to increase the recruitment of diverse local teacher candidates into a clinically intensive teacher preparation and induction program embedded in local high-need school districts. Forrest County School District (FCSD) and Hattiesburg Public School District (HPSD) have been selected as partner districts to expand and diversify the teacher pipeline so all students have teachers who are well-prepared, appropriately licensed, and can serve as role models.
"Our commitment to educational excellence in Hattiesburg Public Schools has led us to this incredible partnership with The University of Southern Mississippi," said Dr. Robert Williams, superintendent of HPSD. "This partnership is a testament to both institutions' dedication to providing our students with the best possible education. We look forward to the positive impact this collaboration will have on our district and beyond."
Through combined funding from the districts and the grant, undergraduate participants will receive living stipends during the residency year to create an affordable college experience. The program will provide stipends and incentives for mentor teachers, professional development sessions, instructional coaching for the induction program and district professional development. During their first year of teaching after the residency year, participants will also gain a valuable classroom kit filled with tools to help jumpstart their first-year teaching experience.
"Our target outcomes will be increased teaching development, increased retention of teachers in high-needs districts, and improved support for mentor teachers. This grant and research will help us to develop a sustainable and replicable residency and induction program," said Dr. Audra Classen, associate professor in the School of Child and Family Sciences and co-investigator for the grant.
In addition to the year-long internship and mentorship currently provided through the Golden Eagle Teacher Residency Program, undergraduate teacher residents funded through the TQP grant will also benefit from a new level of post-graduation support services.
Graduates will transition from a highly mentored residency to a robust two-year induction program offering intensive support from USM faculty, the school district, mentor teachers and instructional coaches. These residency and induction support services will provide participants with a distinct advantage as they grow into their practice over a three-year period.
"Our district looks forward to the TQP grant collaboration with The University of Southern Mississippi," said Brian Freeman, superintendent of FCSD. "The direction of the program will ensure that the residents become astute members of our teaching and learning teams on each campus."
Learn more about Teacher Residency.