Shin Earns Prestigious Fellowship Focused on Inclusion and Diversity in Higher Education Leadership
Mon, 08/28/2023 - 03:37pm | By: David Tisdale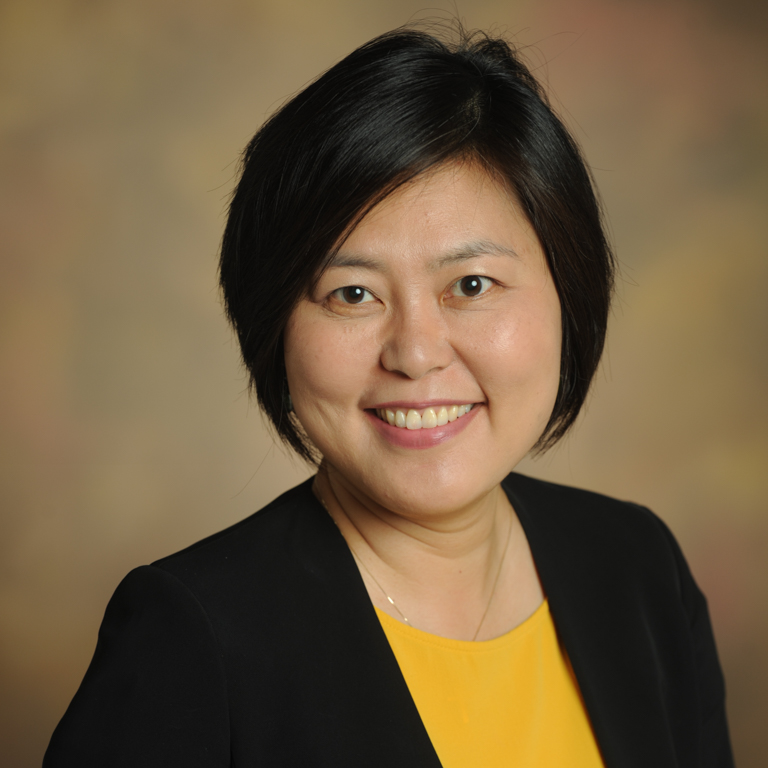 University of Southern Mississippi (USM) School of Media and Communication Professor Dr. Jae-Hwa Shin has been designated a Jennifer McGill Fellow of Diverse Leadership, following completion of training program through the Institute for Diverse Leadership in Journalism and Communication.
The Institute, formed in 2015, is committed to increasing the representation of people of color and women in leadership roles such as chairs, directors, deans, provosts, presidents, and endowed chairs in journalism and communication education, with a stronger focus on cultivating inclusive student bodies, faculties, staff, organizations, and curricula. It is jointly sponsored by the Association for Education in Journalism and Mass Communication (AEJMC) and the Accrediting Council on Education in Journalism and Mass Communications (ASJMC).
The Institute's year-long leadership training and mentoring programs offer guidance, inspiration, and support to aspiring leaders striving to enter administrative ranks, through administrative training designed specifically for people of color and women, with the goal of cultivating a core group of potential leaders who not only attain administrative positions, but also excel in them.
Previously, Dr. Shin was named a fellow by the Kopenhaver Center for the Advancement of Women in Communication. This recognition aims to empower both women professionals and academics across various communication fields, fostering visionary leaders who can drive positive change in their communities and professions.
"With my extensive institutional knowledge and insights, I am dedicated to advancing the University's mission and objectives, enhancing student learning and experiences, empowering individuals across all levels, and creating a positive impact on our community and society at large," Dr. Shin said. "I aspire to provide leadership particularly pivotal in adeptly navigating the rapidly evolving and continuously disruptive landscape of higher education institutions, cultural dynamics, and competitive ecosystems."
Dr. Shin joined the USM faculty in 2003. Her research focuses on public relations from a strategic conflict management perspective across cultural settings in social media environments. Her publications include numerous journal articles and book chapters; she has co-authored books that include two widely used textbooks, Public Relations Today: Managing Conflict and Competition and Think: Public Relations. Her contributions have earned her the prestigious PRIDE Award for Outstanding Education in Public Relations, a recognition that was garnered alongside her latest publication, "Public Relations Theory: Capabilities and Competencies," which she co-authored with Robert Heath. Furthermore, her newest work, "Public Relations Strategies and Tactics," serves as a foundational resource for those pursuing Universal Accreditation in Public Relations.
Along with leading the School of Media and Communication's Public Relations Program, Dr. Shin serves as the Strategic Communication Program lead and is coordinator for its Online Public Relations Master's Program. Over the past two decades, she has actively participated in major committees at the university, college, and school levels. She is currently a member of the USM Faculty Senate and chairs the University Relations and Communication and Awards Committees.
Prior to her career in academia, Dr. Shin worked with the Federation of Korea Industries, providing her with a solid foundation for management and administrative functions, including strategic planning, resource allocation, international and interdisciplinary collaboration, and advising various stakeholders. She has initiated a wide array of integrated communication activities aimed at achieving organizational goals and establishing relationships with media, government, opinion leaders, interest groups, employees, investors, consumers, and the community.
Learn more about Dr. Shin's work and The USM School of Media and Communication.