USM Connoisseurs Series Presents Lysander Piano Trio
Wed, 03/08/2023 - 10:03am | By: Mike Lopinto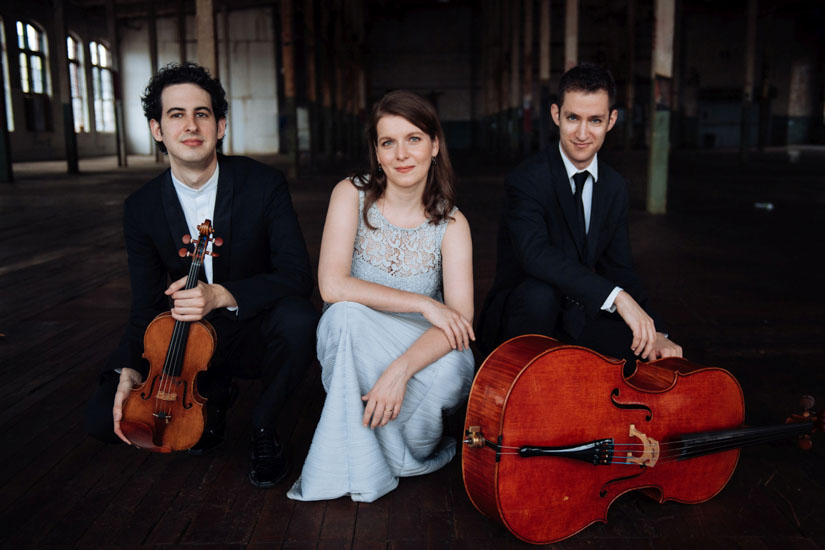 From left to right, the Trio features Itamar Zorman, violin, Liza Stepanova, piano and Michael Katz, cello
Critically acclaimed for their innovative combination of well-known masterworks and pieces from underrepresented modern composers, the Lysander Piano Trio will perform Tuesday, March 21 at 7:30 p.m. at Marsh Auditorium on The University of Southern Mississippi (USM) Hattiesburg campus.
Presented by the Connoisseurs Series at the School of Music, with the generous annual support of the Mr. and Mrs. James Simrall, Jr. Arts Endowment, the concert is free and open to the public.
 
The Trio features Itamar Zorman, violin, Michael Katz, cello, and Liza Stepanova, piano. Since its formation at The Juilliard School, the ensemble has performed around the world in series and festivals, including New Orleans's Crescent City Chamber Music Festival, New York's Central Chamber Series, Connecticut's South Windsor Cultural Arts, Florida's Key West Impromptu Classical Concerts and Sanibel Music Festival, Wyoming's WYO Theater, Lee University's Presidential Concert Series, and the Chamber Music Society of Edmonton.

Through their dedication to building new repertoire for piano trio, representing lesser-known living composers, and keeping classical masterworks refreshed for modern audiences, the Lysander Piano Trio has gained international acclaim. Praised by The Strad for their "incredible ensemble, passionate playing, articulate and imaginative ideas and a wide palette of colors" and by The Washington Post for "an uncommon degree of heart-on-the-sleeve emotional frankness," this is an event not to be missed!

The Connoisseurs Series is a premiere event series representing each applied area (Brass, Jazz, Piano, Voice, and Woodwinds) with annual guest artist performances. These renowned performers augment the training our students regularly receive by the world-class faculty housed within the School of Music and add to the rich musical offerings presented annually to the Hattiesburg and regional community. 

For more information, please visit lysandertrio.com.