Parker to Give MHC Teacher of the Year Lecture March 9
Tue, 03/07/2023 - 03:35pm | By: David Tisdale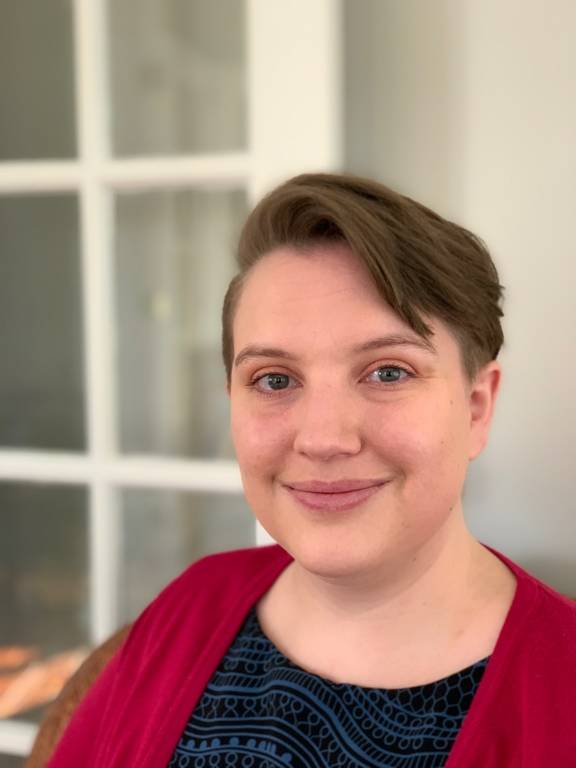 Dr. Leah Pope Parker, an assistant professor of English in The University of Southern Mississippi (USM) School of Humanities, will present the Mississippi Humanities Council (MHC) Teacher of the Year lecture, titled, "Disability and the Medieval Apocalypse: Body and Soul" Thursday, March 9 at 5:30 p.m., room 108 (Gonzales Auditorium) in the Liberal Arts Building (LAB) on the USM Hattiesburg campus. This event is free and open to the public, and a reception will follow in the LAB lobby.
MHC Teacher of the Year award recipients present a lecture showcasing their research for their campus communities. "I'm extremely honored to be selected for this year's MHC Humanities Teacher of the Year award," said Dr. Parker, who also serves as English Undergraduate Coordinator for the School of Humanities; she joined the USM faculty in 2019. "Teaching is the heart of what we do as academics, and so I take being recognized for my teaching as the highest praise of a job well done."
Dr. Parker's presentation will draw from her current book project, Disability and Salvation in Old English Literature. In it, she examines the ways ordinary medieval Christians in ninth- and 10th-century England used literary representations of disability to imagine and plan for the promised afterlife. With that in mind, she says the goal of her presentation is to reveal some of the rich nuance in how people in the 10th century thought about disability, particularly when imagining the all-important initiation of eternal life: the Apocalypse.
"The promised afterlife is an essential doctrine of Christianity, and so the idea that disability would have been a fundamental part of imagining the afterlife in the Middle Ages promises to restore disabled bodies, minds, identities, and communities from the margins of history, back to the center," Dr. Parker noted.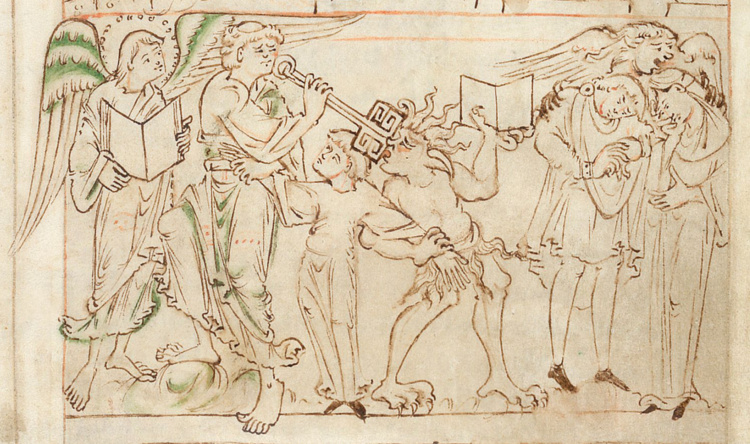 She will also discuss two Old English poems—Christ III and Soul and Body—that imagine corporeal decay and corporeal resurrection through the language of earthly bodily difference, predominantly injuries and impairments that we would call disability today. She says these poems reveal how bodily variation was used to contemplate variations in the soul in 10th-century England, with consequences for how disability and embodied difference are viewed and even experienced up to the present day.
"Few historians of disability have examined the Middle Ages in any depth, and those who have often focused on the later 13th, 14th, and 15th centuries," Dr. Parker continued. "But I find the particular moment of early medieval England fascinating, and crucial for how disability is understood globally today. The vernacular literature of early England witnesses the earliest intersections of Christianity and the English language: both now global influences in the way we speak—and think—about a great many topics, including the human body and disability.
"It's unsurprising that disability would have been stigmatized and moralized—many of our cultures still do the same today," she further explained. "But I hope to surprise my audience with some of the ways in which disability was seen as practical, positive, and even as a promise. Experiencing physical differences, even disabling, painful, or stigmatized differences, was one way medieval Christians hoped for the promise of salvation."
Each year, the MHC honors outstanding humanities instructors from USM and other colleges/universities in Mississippi through its Humanities Teachers Awards, which were established to celebrate Mississippi's humanities teachers and promote continued interest in the humanities throughout the state.
Learn more about Dr. Parker's work in USM's School of Humanities at https://www.usm.edu/faculty-directory/profile.php?id=2204093. Learn more about the MHC at https://mshumanities.org/.