National Sports Safety and Security Conference & Exhibition Set for June 27-29
Thu, 03/30/2023 - 10:05am | By: NCS4 Staff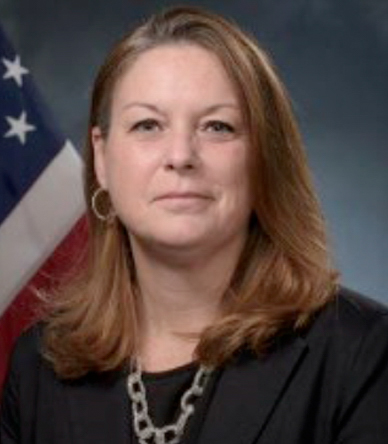 The National Center for Spectator Sports Safety and Security (NCS4) is set to host the 14th Annual National Sports Safety and Security Conference & Exhibition June 27-29 at the JW Marriott San Antonio Hill Country Resort and Spa in San Antonio, TX. The 2023 conference theme is Level-Up, challenging our industry friends and partners to strive for continuous improvement.
"The NCS4 team looks forward to hosting its 14th annual conference, an important event on our calendar where we connect with key stakeholders and share knowledge, tools, and solutions to improve the safety and security of sports and entertainment events," said Dr. Stacey A. Hall, NCS4 Executive Director and Professor of Sport Management at The University of Southern Mississippi. "We are also very excited to welcome USSS Director Kimberly Cheatle and nationally recognized speaker and author David Atkins. Our annual conference is an excellent opportunity to meet and learn from the best in the business."
The conference will offer dynamic programming, solution provider engagement, and opportunities to network with fellow professionals. This highly regarded gathering of sports safety and security professionals is an opportune time to share ideas, tools, and proven strategies to help advance the industry.
"We believe it's important to listen to our industry stakeholders, and leaning on them to guide conference programming is no exception," said Lauren Cranford, NCS4 Director of Operations. "With that said, we are excited to deliver relevant content on hot topics with applications they can take home and put in place."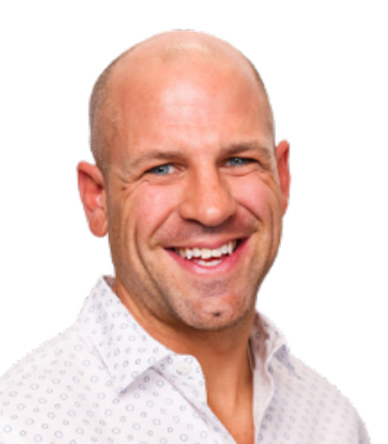 The NCS4 is pleased to announce Kimberly Cheatle, director of the United States Secret Service, as a keynote speaker to kick off the opening general session. David Atkins will follow with a keynote on "No Excuses, Breakthrough Fear and Adversity to Play a Bigger Game in Business and Life." Atkins is a retired New York State Police Captain with 22 years of service, a first responder at Ground Zero on 9/11, and author of The Leveled Up Life.
Conference programming will include general sessions with panel discussions on topics relevant to today's ever-changing security landscape, while breakout sessions allow participants to engage with panelists and attendees on key issues. Topics slated for the conference include:
Trends in Stadium Design

Command Center Best Practices

Human Trafficking

SAFETY Act

Threat and Risk Assessment

Building Resilient Teams

Value of Table Top Exercises
Additional information on these topics and others will be announced soon.
"The NCS4 Annual Conference brings together practitioners, operators, technology partners, and leaders across the industry with diverse backgrounds and experiences to collaborate and discuss common challenges, lessons learned, and strategies to continue to improve the safety and security operations at our venues and events," said Billy Langenstein MBA, CSSP, Director Security Services, National Football League. "The education gained, recognition of industry leaders, and relationships made make this conference a must-attend event."
In addition to keynote speakers, an awards luncheon, interactive panel discussions, and breakout sessions, attendees will have the opportunity to explore emerging technologies and network with peers during the conference. A social reception planned for the event's first evening allows practitioners, industry partners, and exhibitors to gather and network with friends and colleagues in a relaxed atmosphere.
"The National Sports Safety and Security Conference is the best in the business," said J.P. Hayslip, Director of Facility Security for the Philadelphia Eagles. "The conference brings together the top professionals in security, facility and venue management, emergency management, and first responders from across the world. This year's Level Up theme generates the opportunity for us as industry professionals to challenge ourselves to be the best we can be; to provide the highest qualified, trained staff at our venues worldwide."
Conference participants are invited to relax and enjoy the resort nestled amid 600 acres of oak-covered hills in Texas Hill Country, featuring scenic views and unparalleled luxury. Play championship golf on the PGA TOUR-approved TPC courses, host of the Valero Texas Open. Explore San Antonio's most popular attractions near the hotel, including wineries, SeaWorld, Shops at La Cantera, Natural Bridge Caverns, and Six Flags Fiesta Texas. Retreat to the hotel for a River Bluff Water Experience, a nine-acre water park featuring a 1,100-foot lazy river. Savor delectable fare at one of the six resort restaurants or rejuvenate in the luxury Lantana Spa.
Early-bird registration is available through April 14 with fees of $575 for NCS4 Connect members and $625 for non-members. Prices will increase by $50 after April 14. If you register three or more people from the same organization, save $75 off each attendee registration. The group discount will be automatically applied when applicable. Visit the website for additional information and exclusions.
The full conference agenda will be announced soon. Register now or find out more at their website.
About NCS4:
Established in 2006, the National Center for Spectator Sports Safety and Security (NCS⁴) is the nation's only academic center devoted to the study and practice of sports safety and security. Housed at The University of Southern Mississippi, The NCS4 is partially underwritten by grants from the Department of Homeland Security (DHS) and the Federal Emergency Management Agency (FEMA). The NCS4 mission focuses on three key pillars – Training and Education, Research, and Outreach. For more information about NCS4, call 601.266.6183 or visit their website.