USM Graduate Student Wins Poster Contest at Oceans 2023
Tue, 10/03/2023 - 09:16am | By: Gabriela Shinskie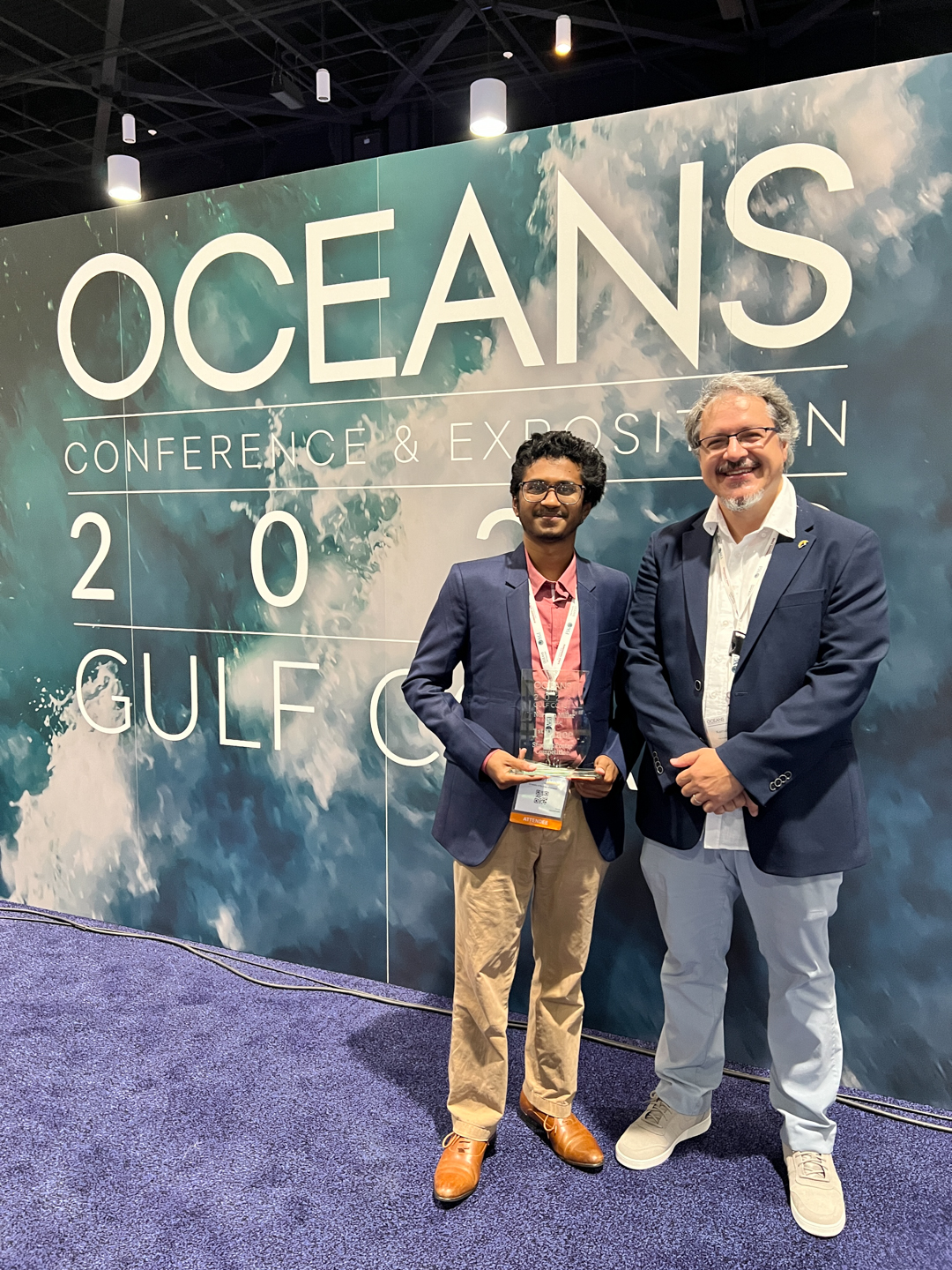 Shihab Hossain Saran, a graduate student at the University of Southern Mississippi (USM) School of Ocean Science and Engineering (SOSE), won first place in the Oceans 2023 Gulf Coast student poster competition on Sept. 28 in Biloxi, Miss.
Saran's research focuses on understanding circulation and water quality variability in the Gulf of Mexico using ocean modeling. He was one of 22 finalists and one of three USM participants in the poster competition. His work was titled, "Comparative Analysis of Multiple Nesting Configurations in ROMS within COAWST Modeling Framework Focusing on Oyster Reefs in the Mississippi Sound".
"I want to express my gratefulness to our modeling group. We help each other," said Saran.
USM students Olagoke Daramola and Hameed Ajibade were also finalists in the poster competition and received certificates of participation.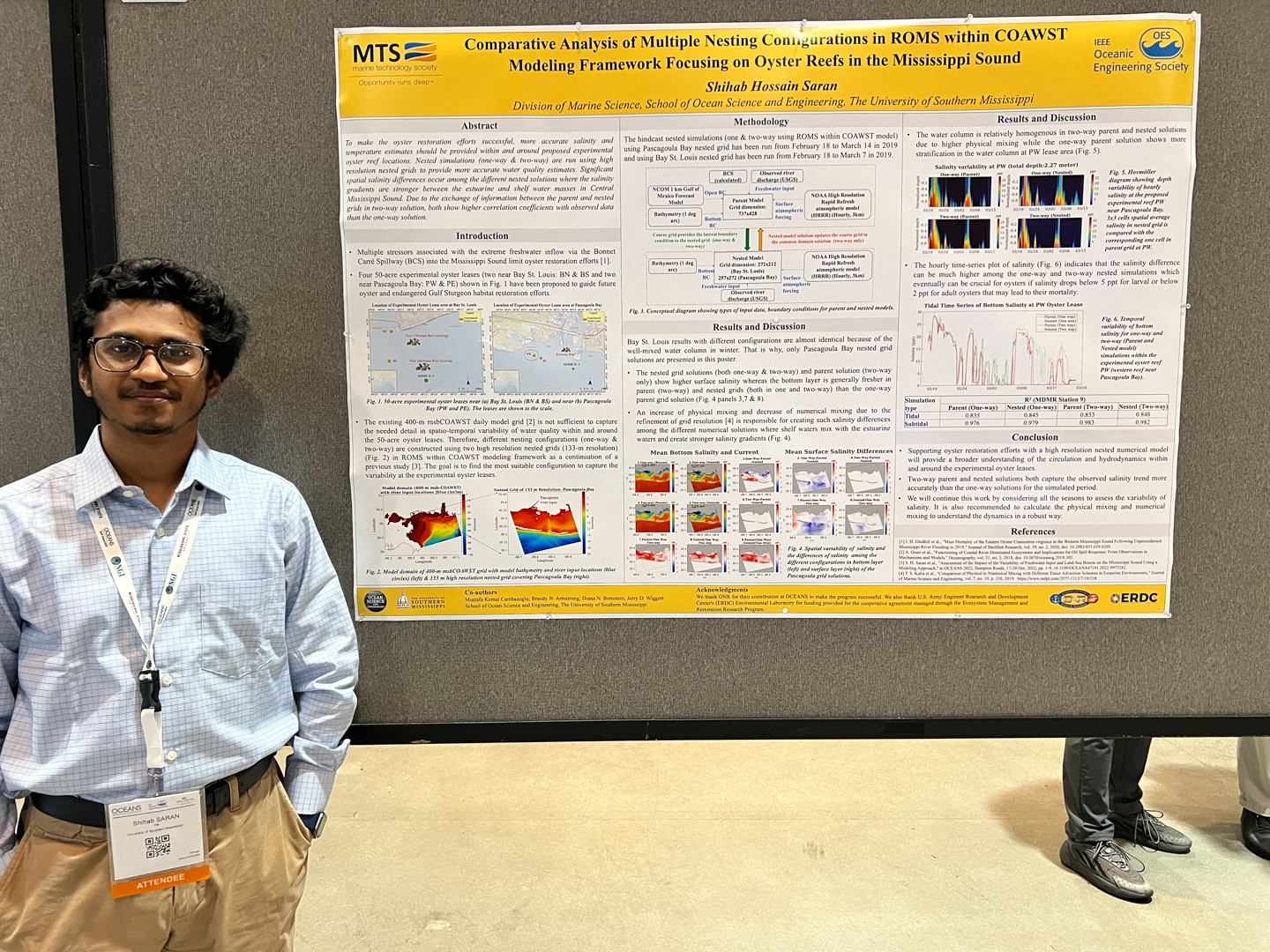 Saran said his poster is part of his master thesis and is excited for what's ahead. Representing USM, Saran has been invited to attend either one of the upcoming international Oceans conferences or a workshop conducted by IEEE's Oceanic Engineering Society (OES)and Marine Technology Society (MTS) and participate in different activities.
Mustafa Kemal Cambazoglu, Assistant Professor of Ocean Engineering at USM, has the joy of advising and assisting Saran with his research. He is grateful that Saran can advance his research and showcase the regional importance of oyster restoration in the Mississippi Sound.
"I'm very proud! It's very well deserved. It's a testament of Shihab's hard work and dedication," said Cambazoglu.
Saran came to the United States in the fall of 2021. He said his time at USM has been amazing and appreciates the opportunities for his career.
"Initially it was tough, but my time has been amazing. I enjoy my work and advisement under Professor Kemal," said Saran. "There is a lot of good opportunity. It's a small community here and I like it."
Saran hopes to receive his master's degree in marine science and obtain his doctorate degree focusing on hydrodynamic ocean modeling.
Learn more about the School of Ocean Science and Engineering.