Southern Chorale Presents Concerts in Long Beach, Mobile
Tue, 10/03/2023 - 09:02am | By: Mike Lopinto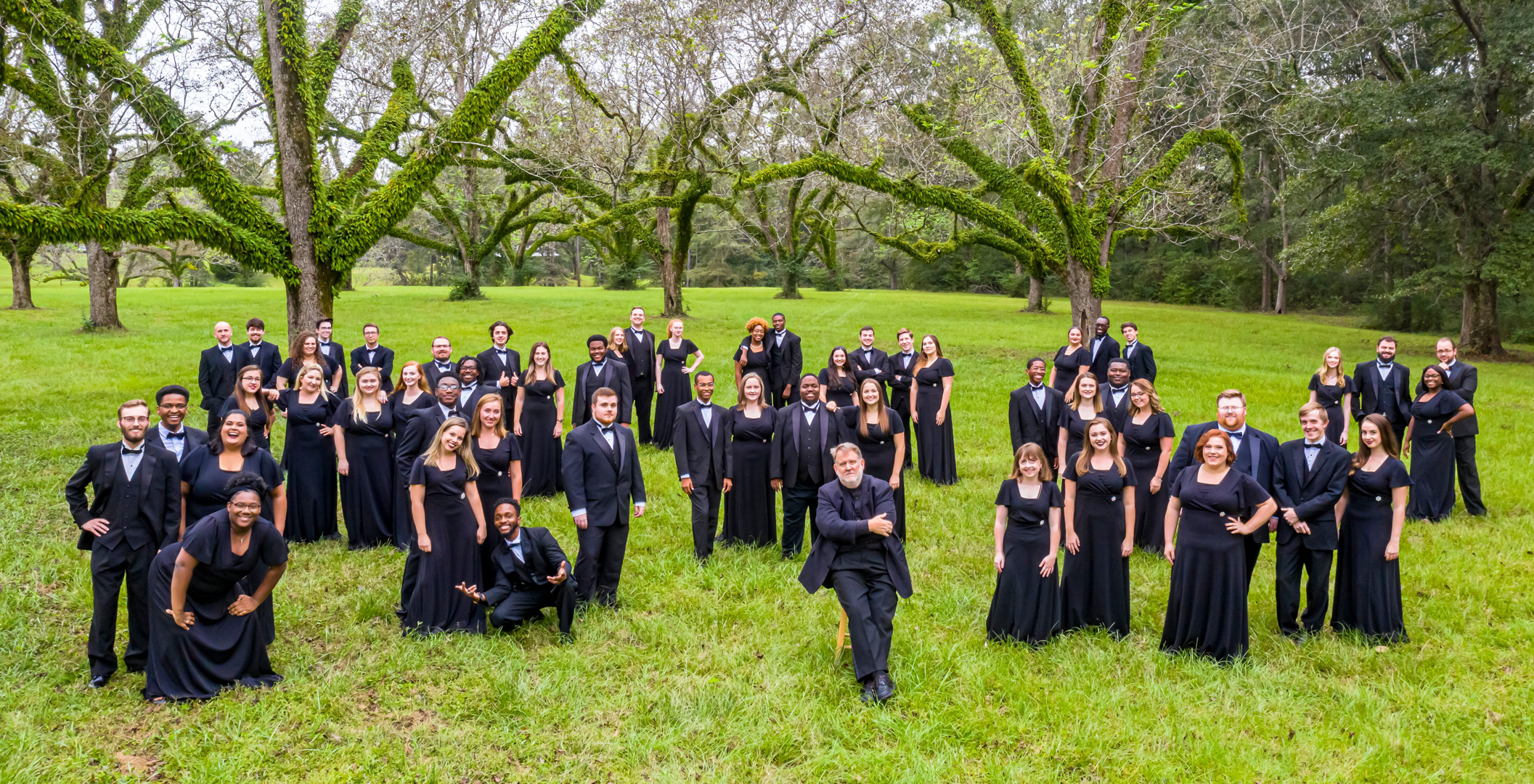 The Southern Chorale, the premiere vocal ensemble from The University of Southern Mississippi (USM), will be previewing their new repertoire on Oct. 8 in two exciting concerts.
The first is set for 4 p.m. at St. Paul's Episcopal Church in Mobile, Ala.; the second at 7:30 p.m. at First United Methodist Church in Long Beach, Miss. These special concerts serve as a send-off to the choir's much-anticipated tour to Michigan where they will headline the state's annual American Choral Directors Association Conference. Both events are free and open to the public.
Under the direction of Dr. Gregory Fuller, Director of Choral Activities, the group will be presenting a diverse lineup of music, spanning genres including music of Arvo Pärt, Ola Gjielo, and Francis Poulenc to works from American Shape note-singing, the chorale will also pay homage to Detroit's own distinctive style of music, Motown.
"We are also fortunate to afford Southern Miss students the opportunity to meet and collaborate with other university choirs in a different part of the United States," said Fuller. "Concerts will be shared with the choirs of Eastern Michigan University, Albion College, and Central Michigan University."
As the choir eagerly prepares for this remarkable journey, they extend an invitation to coastal alumni, friends, and community members to show their support by joining them at this tour preview concert.