Family of Late History Department Chairman Present Recognition Honoring Father at School of Humanities Student Awards Ceremony
Tue, 05/16/2023 - 04:45pm | By: David Tisdale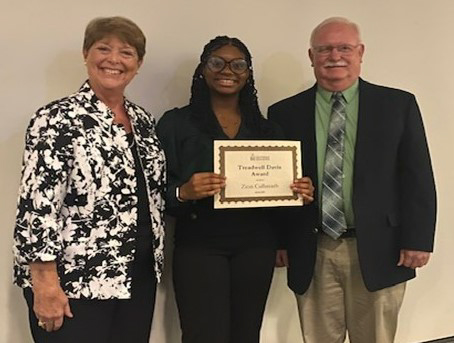 Treadwell Davis Jr. and his sister, Alta Davis Wood, recall their father Dr. Treadwell Davis as a man who loved God, his family, his country, and his students at The University of Southern Mississippi (USM).
Both were on the university's Hattiesburg campus recently to help give the J. Treadwell Davis Award honoring their dad to Zion Culbreath, a sophomore from Raymond, Mississippi, during the USM School of Humanities Student Awards Ceremony held in Gonzales Auditorium May 5.
Dr. Davis joined the history faculty of USM in 1948, when it was known as Mississippi Southern College, as an associate professor of history. He was promoted to professor in 1953; when the USM History Department separated from the Department of History and Government in 1962, he was named department chairman, holding that post until 1969.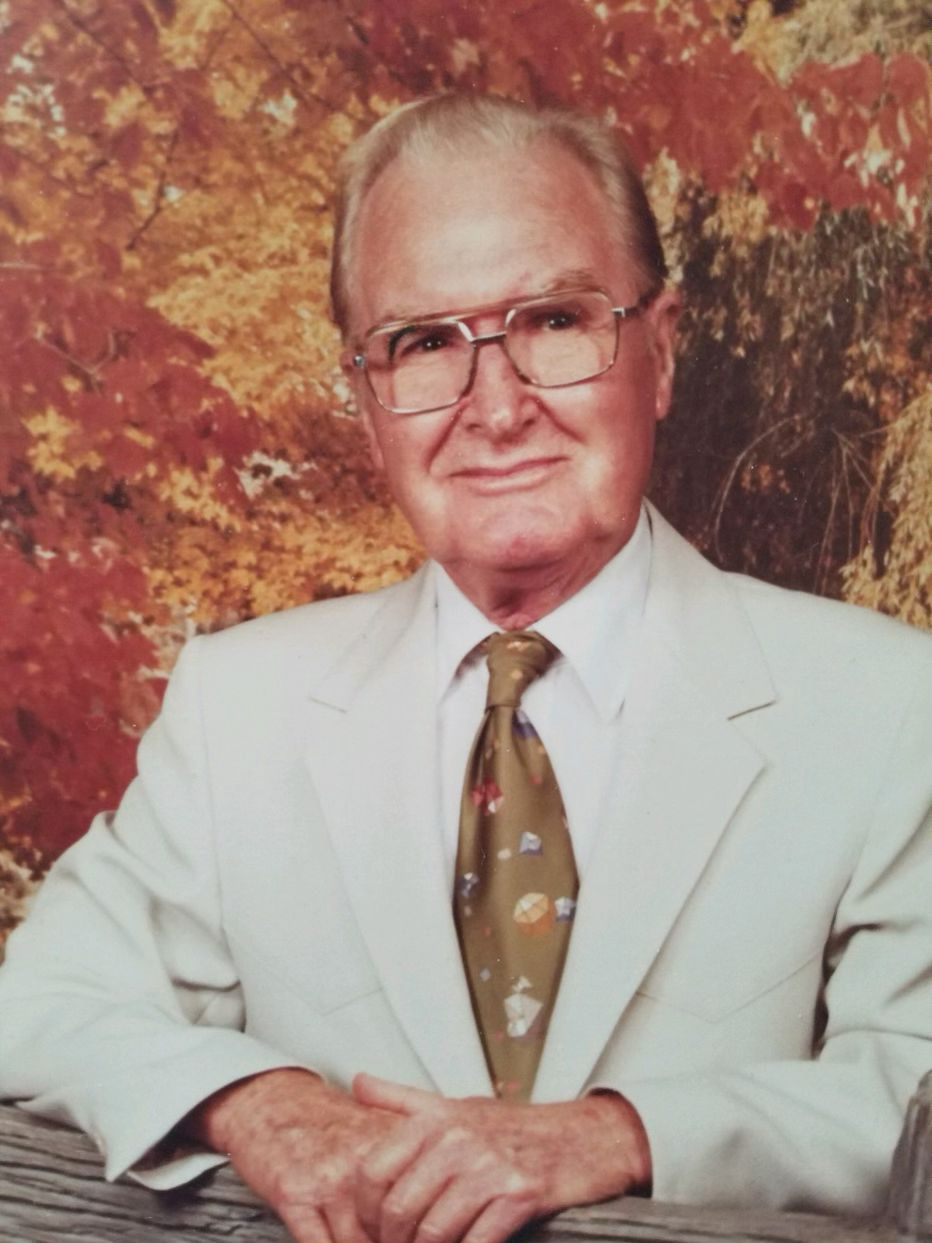 Upon his retirement from USM in 1974 as its first Professor Emeritus of History, the J. Treadwell Davis Freshman History Award was established in his honor by his department colleagues and given to an outstanding history student annually since then. Culbreath was nominated by USM History professor Dr. Courtney Luckhardt.
"I am incredibly grateful to receive the Treadwell Davis Award," said Culbreath, a social work major who has excelled in the history courses that make up her academic program. "It validates my hard work and dedication as I pursue my academic goals.
"I'm also proud to represent the broader student community and demonstrate the interdisciplinary nature of the humanities as the recipient of this recognition."
Culbreath participated in USM's Chateau study abroad program in Strasbourg, France in spring 2022. This experience allowed her to take courses in a unique setting, including History 101 (World Civilization), studying under USM History Professor Dr. Courtney Luckhardt, who nominated her for the Davis Award.
Dr. Luckhardt remembers Culbreath's enthusiasm for learning the history of Europe and the world during their time together in the Chateau Program.
"Zion was always engaged in class as well as on our field trips to historical places, such as Heidelberg Castle in Germany," Dr. Luckhardt said. "She did an excellent final project in which she analyzed primary sources and applied them to the historical and geographical information she learned while in France. She is very deserving of the Davis award, as she is an excellent student and really blossomed as a history scholar during the time I taught her."
Culbreath described the Chateau program as personally enriching, opening her eyes to new perspectives, and broadening her understanding of the world around her with firsthand experiences through visits to historical sites and interactions with historical artifacts.
"I'm grateful to her [Dr. Luckhardt] for her support and guidance throughout my academic journey, and this award reinforces the idea that the School of Humanities values and acknowledges the achievements of all students."
A native of Tennessee, Dr. Davis graduated head of his class at Ramer High School in Ramer, Tennessee and then attended Bethel College and Memphis State University, earning his bachelor's and master's degrees. During World War II, he was a member of the Army Air Corp, serving as a classification officer in the China-Burma-India Theater. While stationed briefly in St. Petersburg, Florida, he met and married his wife, Marjorie Alta Griffith. After the war, he taught at North Georgia Military College in Dahlonega, Georgia, for a short time before resuming his Ph.D. studies at Vanderbilt University.
"He was an outstanding role model for both of us," Davis said of his father. "He loved the University and his students and was always available to counsel them. He loved his family fiercely and supported both my sister and me in all our activities and endeavors.
"His philosophy of life was 'Never lose your sense of humor' and that philosophy was certainly evident in his class lectures."
"Being back on the USM campus for this awards ceremony brought back many wonderful memories of growing up here and our time as students at the University," said Alta Davis Wood. "It was an honor and a privilege to honor our dad through the presentation of the award to Zion."
For information about the USM School of Humanities, which is headquartered in the College of Arts and Sciences, please visit their website.