USM Polymer Professor Earns Prestigious Research Ranking
Thu, 05/25/2023 - 08:56am | By: Van Arnold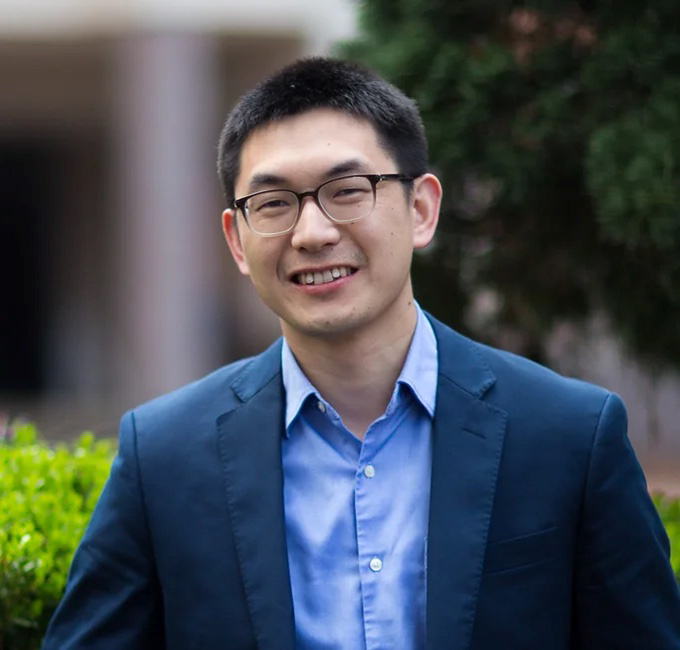 Dr. Xiaodan Gu, Associate Professor in the School of Polymer Science and Engineering at The University of Southern Mississippi (USM) has been selected as the top materials science researcher at the University, according to a new ranking index recently released by online resource guide Research.com.
For the ranking of top scientists (launched initially in 2014), the inclusion criteria for scholars to be considered into the ranking are based on their Discipline H-index (D-index), proportion of their contributions made within a given discipline as well as the awards and achievements of a scientist in specific areas. The D-Index is used to rank scholars in descending order combined with the total number of citations.
The H-Index is an indicative measure which reflects the number of influential documents authored by scientists. It is computed as the number h of papers receiving at least h citations [3]. The H-index and citation data we use are obtained from various bibliometric data sources. The Discipline H-index (D-index) is calculated by considering only the publications and their citation values deemed to belong to an examined discipline.
Gu earned an outstanding D-index score of 42, which places him in the top percentile of researchers in his field. He is ranked among tens of thousands of professors working in the field of materials science, including polymers, ceramic, biomolecular, semiconductors, metal, in the United States.
This prestigious recognition is a testament to Gu's dedication and contributions to the field of materials science. He has made significant contributions to the development of advanced semi-conductive polymeric materials and their applications in wearable soft electronics, green energy harvesting, and environmental sustainability.
Gu expressed humble appreciation for the recognition and thanked his colleagues, current and former USM students, and longtime collaborators in the U.S., Japan, Europe, Taiwan and China for their support and hard work.
"I am grateful for this recognition, and I look forward to continuing my research efforts to advance the field of polymer science to address important societal needs," said Gu.
Other USM researchers earning recognition by Research.com, include Professor Emeritus Charles L. McCormick and the late Charles Hoyle, who passed away in 2009.
The rankings also positioned USM as the top polymer/material science program in the state of Mississippi.
"Dr. Gu's recognition by research.com affirms the quality and significance of his work in the materials science community", said Dr. Derek Patton, Director of the School of Polymer Science and Engineering. "He has a prolific publication record that has garnered over 6,500 citations, which not only demonstrates the value his research holds within our research community but also illustrates how his work is serving as a cornerstone for others to build upon in the field of polymer science and engineering."
Visit the research website to learn more about the rankings.