Revelry
February 16- March 4, 2023
Join us for a multi-arts event celebrating the artistic work of faculty and students in the School of Performing and Visual Arts at Southern Miss, which boasts over 50 events. Special programming of artistic and creative activities for the week include master classes, workshops, guest and visiting artists, family-friendly events, and formal productions.
This multi-arts week has been an opportunity for the programs in the School of Performing and Visual Arts, including Art and Design, Dance, and Theatre, to collaborate and build community within the School and throughout Hattiesburg.

Schedule
From yoga on the outdoor stage to learning the basics of the potter's wheel, there is a community event for everyone.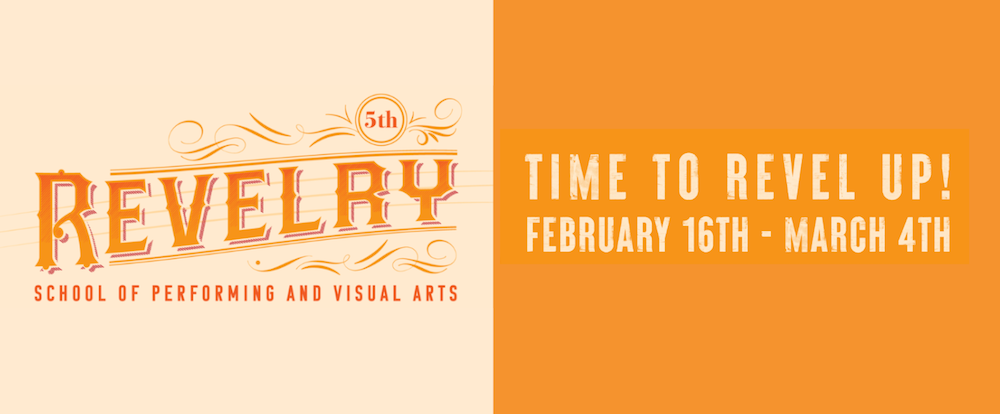 FAQ
With over 50+ events, curate your own Revelry schedule by bookmarking your favorite events in 4 simple steps:
Click on the 'Menu' tab on the top-right
Click on 'Sign Up' to create your own "Sched" Account
Hover your mouse over the event you are interested in
Click on 'Add to my Sched'
As we are hosting events for all audiences, don't forget to "filter by type"
Campus Community Only
Campus Community - Students
Open to the Public
School of Performing Arts Only